Truro School Sixth Form
Whilst being a part of the main school, our Sixth Form has its own identity, ethos and sense of community.
Welcome to the Sixth Form at Truro School
Truro School Sixth Form is large enough to offer a broad and wide ranging educational experience, and yet small enough to ensure all students are known and treated as individuals and valued members of our community. It is our belief that all students should leave us having had the opportunity to maximise their academic and personal potential at this stage of their education.
We are constantly surprised, inspired and challenged by our students; their capacity for successful study, involvement in co-curricular activities and their leadership skills are a constant reminder of what our Sixth Form offers young men and women and what they gain as a consequence. Please do come and visit the Sixth Form and have the opportunity to meet the Teaching and Pastoral team as well our Sixth Form students themselves.
Ross Williamson and Lucy Jupp
Heads of Sixth Form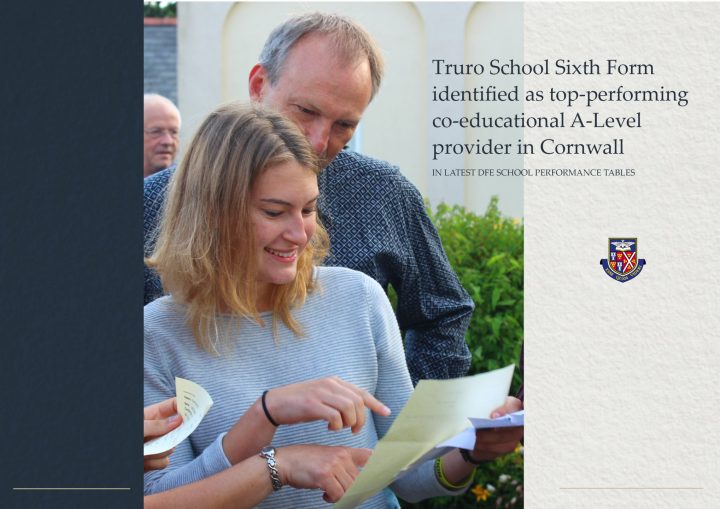 Sixth Form identified as leading co-ed A-Level provider in Cornwall
The county's school league tables have been released and Truro School Sixth Form has once again positioned itself as the leading co-educational A-Level provider in Cornwall for both the average grade received and percentage of students achieving AAB or higher in at least two facilitating subjects.
With 104 students taking A-Level exams, by far the largest independent school Sixth Form in Cornwall, the data shows Truro School students received an average points score of 39.98 (Grade B), with 20% of Truro School's Sixth Form achieving AAB, or higher, in at least two facilitating subjects. This compares to a county average of 15.4%.
View the full story here.
A balanced education
The aim of the Truro School Sixth Form is to provide students with a balanced and varied education; one that combines a strong academic environment with a caring environment underpinned by strong support network.
The third ingredient is that we provide amazing opportunities to inspire, cajole and prompt students to make the most of their talents and to develop life skills for the years ahead. Our sixth formers get all the encouragement and support they need to develop self-confidence alongside communication, leadership and employability skills. We have no limits to the expectation we have of them.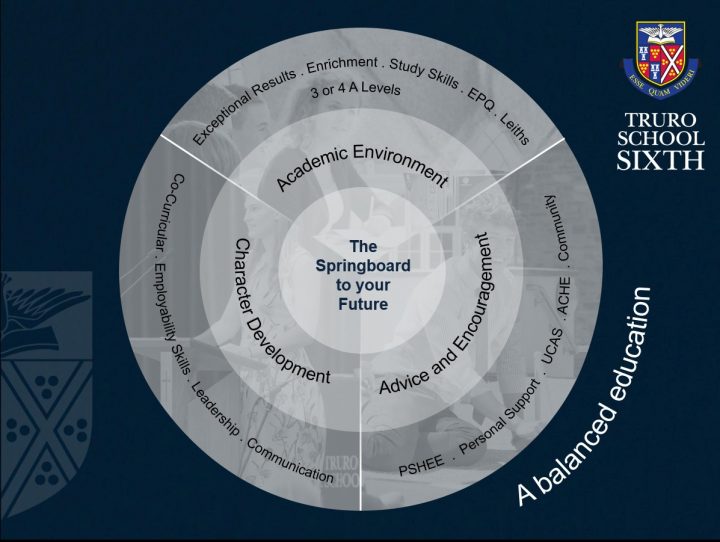 Independent Sixth Form in Cornwall, UK