Truro School Sixth Form
Whilst being a part of the main school, our Sixth Form has its own identity, ethos and sense of community.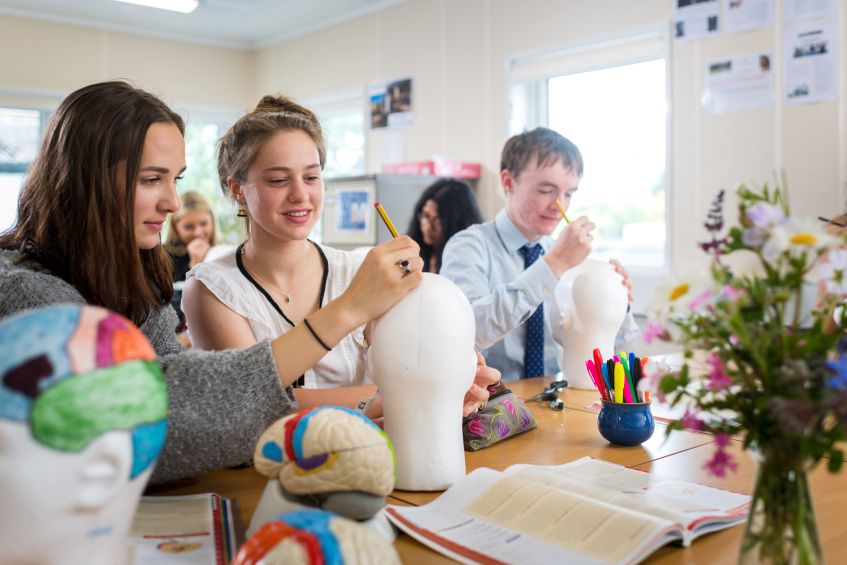 Welcome to the Sixth Form at Truro School
You're about to decide where to study for your A-Levels. It's a big decision; you want to achieve the best grades with a CV that impresses Admissions Officers and employers, but you also want to have a fun two years that will be full of life experiences.
Here at Truro School we believe that, whilst our excellent examination results and University outcomes speak for themselves, they should only be the culmination of a memorable two years that help you to develop as a well-rounded individual. That is why our Sixth Form delivers excellent academic standards alongside a personalised support network and innovative life skills programme with a strong focus on leadership and employability skills to provide students with a truly 'balanced' education.
We also believe that studying A-Levels shouldn't mean you have to give up your other interests; co-curricular activities, including sport, drama, arts, music and outdoor pursuits to name but a few, play a vital role in preparing students for the pressures of the exam room, as well as providing improved wellbeing and mental toughness.
By joining Truro School's Sixth Form you will be part of a strong community of students who are ready to learn, grow, develop and flourish together.
As we look ahead to the next academic year, we look forward to welcoming you on the first step of your Sixth Form journey. Like those before you, you will be given the individual guidance and support to thrive, providing the springboard to help you be the best that you can be.
Ross Williamson and Lucy Jupp
Heads of Sixth Form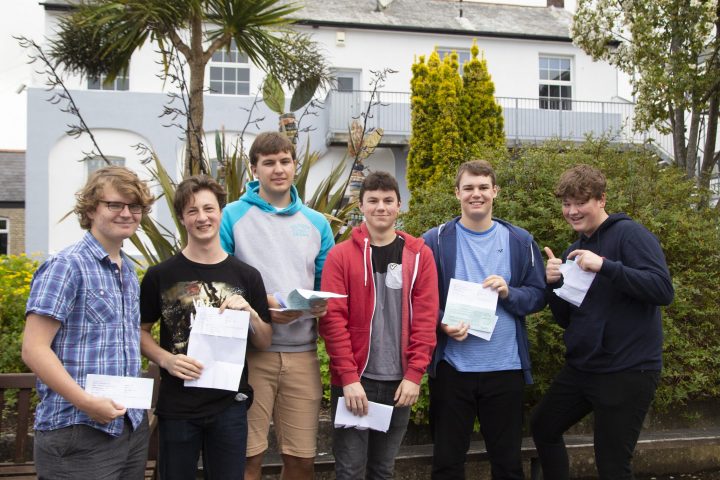 Students have been celebrating an excellent set of A-Level results
15 August 2019
Faces gleamed and shrieks of excitement could be heard this morning at Truro School, where the Upper Sixth received their eagerly anticipated A-Level results.
Nearly half of all grades (45%) achieved the top level A*/A results, against a national figure of 25.5%, with 70% of all Truro School A-Levels graded at A*-B. Over one quarter of all students achieved 3 A grades or better. Furthermore, 84% of students had secured places at their firm or insurance choice universities with this number expected to grow throughout the day.
View the full story here
A balanced education
The aim of the Truro School Sixth Form is to provide students with a balanced and varied education; one that combines a strong academic environment with a caring environment underpinned by strong support network.
The third ingredient is that we provide amazing opportunities to inspire, cajole and prompt students to make the most of their talents and to develop life skills for the years ahead. Our sixth formers get all the encouragement and support they need to develop self-confidence alongside communication, leadership and employability skills. We have no limits to the expectation we have of them.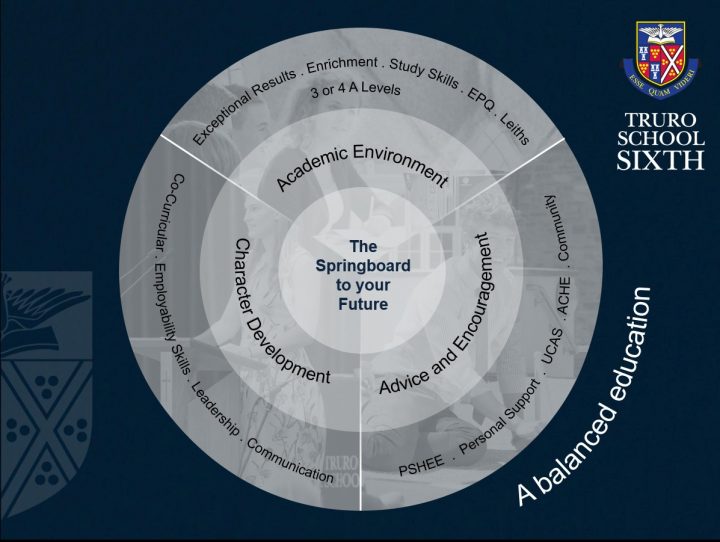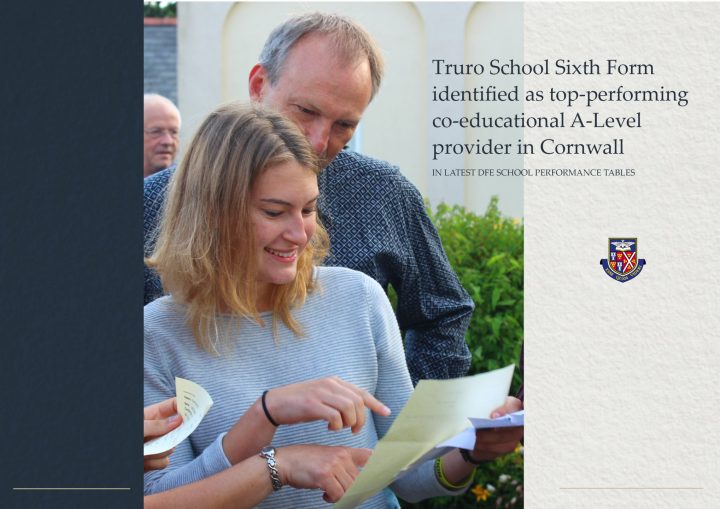 Sixth Form identified as leading co-ed A-Level provider in Cornwall
25 January 2019
The county's school league tables have been released and Truro School Sixth Form has once again positioned itself as the leading co-educational A-Level provider in Cornwall for both the average grade received and percentage of students achieving AAB or higher in at least two facilitating subjects.
With 104 students taking A-Level exams, by far the largest independent school Sixth Form in Cornwall, the data shows Truro School students received an average points score of 39.98 (Grade B), with 20% of Truro School's Sixth Form achieving AAB, or higher, in at least two facilitating subjects. This compares to a county average of 15.4%.
View the full story here.
Sixth Form Open Evening 
You are invited to attend an Open Evening between 5.00pm and 8.00pm at Truro School on Tuesday 24 September. Find out how Truro School Sixth Form can set you up for life through talking to teachers and students in your subject areas.
Arrivals on the Open Evening are flexible, however it is recommended that you turn up no later than 7:00pm to give you enough time to get a real taste of what Truro School Sixth Form has to offer. Advanced bookings are not required.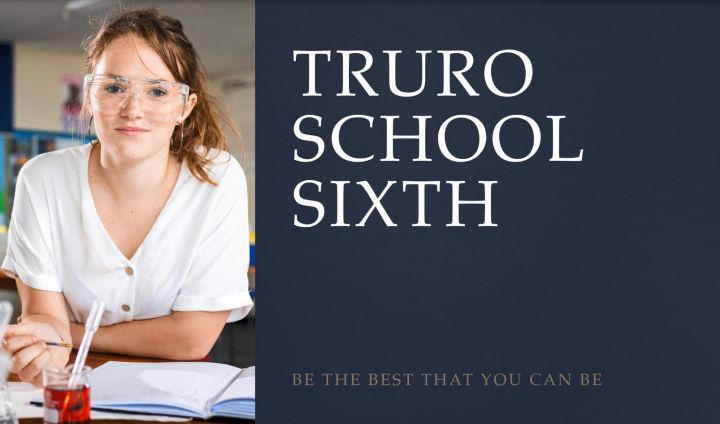 Independent Sixth Form in Cornwall, UK