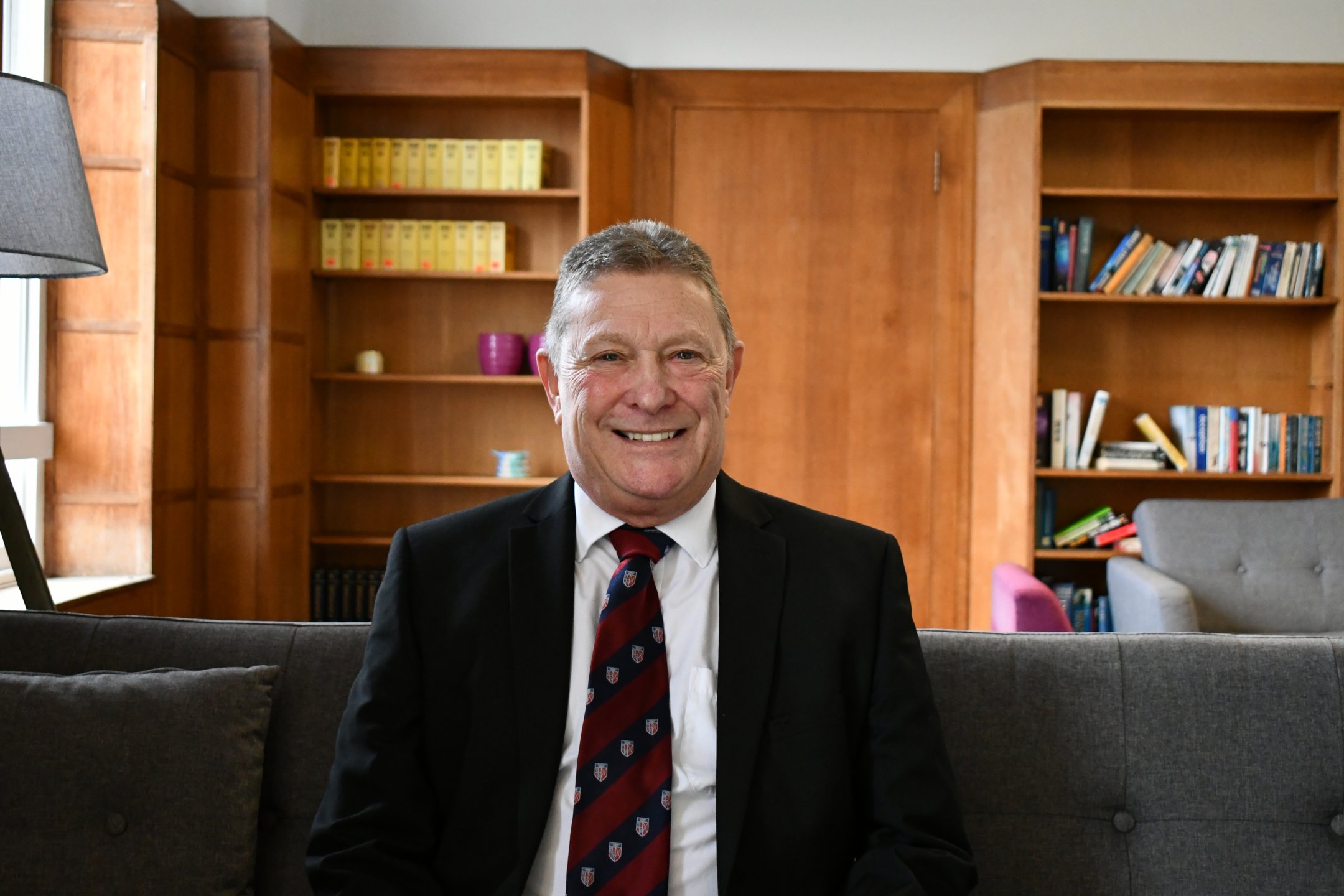 Rob Piper began working at Truro School Prep in September 2004 after working at Camborne Science & International Academy for more than 30 years. He is also an Old Truronian, CO73, attending Truro School firstly as a boarder and then as a day boy. Despite his family home being close by in Hayle, in the 1970s students were advised to board if they lived further west than Camborne.
At Truro School Prep Rob is the Science Coordinator, which involves planning and organising the science curriculum, and he also coaches judo. He manages a team of five staff at the Prep and told us he thoroughly enjoys his work. Before joining the Prep, he had initially planned to take a well-earned early retirement but it only lasted six months. The opportunity to work back at his alma mater presented itself and Rob found it hard to say no with the school being so familiar after so many positive years as a student here.
We asked Rob what his fondest memories of school were:
I enjoyed the boarding, and particularly liked the boarding masters Mr A.J. Tonkin (TS staff 1937-78, and OT 1925-32) and Mr E.J. Taylor (TS staff 1954-90, also an OT 1936-43). I remember them being nice people who I know both rose to become Deputy Heads at the school. I am glad though that I was able to become a day boy after 4th Year, it meant I had a bit more freedom than before!
Like many others before him, Rob believes his time at Truro School gave him confidence, self-awareness and resilience. Rob also thrived taking part in all the sport the school offered, but it was rugby he preferred most and went on to continue playing at university level and later with his local team in Cornwall. His love of sport was certainly passed down to his daughter Alice Piper CO17 who, he told us, also absolutely loved sport at Truro School and still plays netball.
In the 1970s the A30 through Cornwall was modernised and the single carriageway that had acted as the sole route west was transformed into dual carriageways. During this time the Camborne, Pool and Redruth bypass was built. It was here that Rob landed his first job as a labourer after finishing school. Soon though, Rob took up his place at St Luke's College at Exeter University for his teacher training.
Rob's proudest teaching career moment was as Head of Sixth Form at Camborne in the 1980s when his role involved supporting students with their university applications. He told us that in the 1980s it was uncommon for university to be a realistic ambition for many school students, so the opportunity to support those who would benefit from a university education was a particularly rewarding time. He gave us this advice for anyone thinking about a teaching career: "If you really want to do it then know that you won't be good at it unless you enjoy it. It's a vocation."
Rob's daughter Alice has recently completed a degree in Marine Biology at Swansea University, and for the past six years has worked for the RNLI in the St Ives and Hayle area, and has been Head Lifeguard for four years. Rob also has two sons, Simon who works in marketing in Australia and Scott who is a head chef in Cornwall.
Away from work Rob still enjoys watching rugby when he can, but his time is mostly spent training and coaching judo at St Ives Judo Club and Truro School. He has competed his way up to age category M8 in the British Masters Open Championships and has won national medals. However, the pandemic has put pause on much of his competing, so Rob looks forward to getting back into training and aiming for gold in 2022.
Rob is still in touch with fellow alumni, Simon Nicholas CO69, Robin Kneebone CO69, Lance Trenchard CO73, Paul Trennery CO74 and Chris Hollow CO74, and looks forward to the next two years of continued teaching before a change of pace, moving abroad to retire, hopefully, for the final time.