Martin's family were friends with the Julian family in Singapore, also in the Colonial Service. They mentioned they had their son, Simon CO61, was studying at Truro School and their second son, Andrew CO64, was going also, so the decision was made Martin would go too.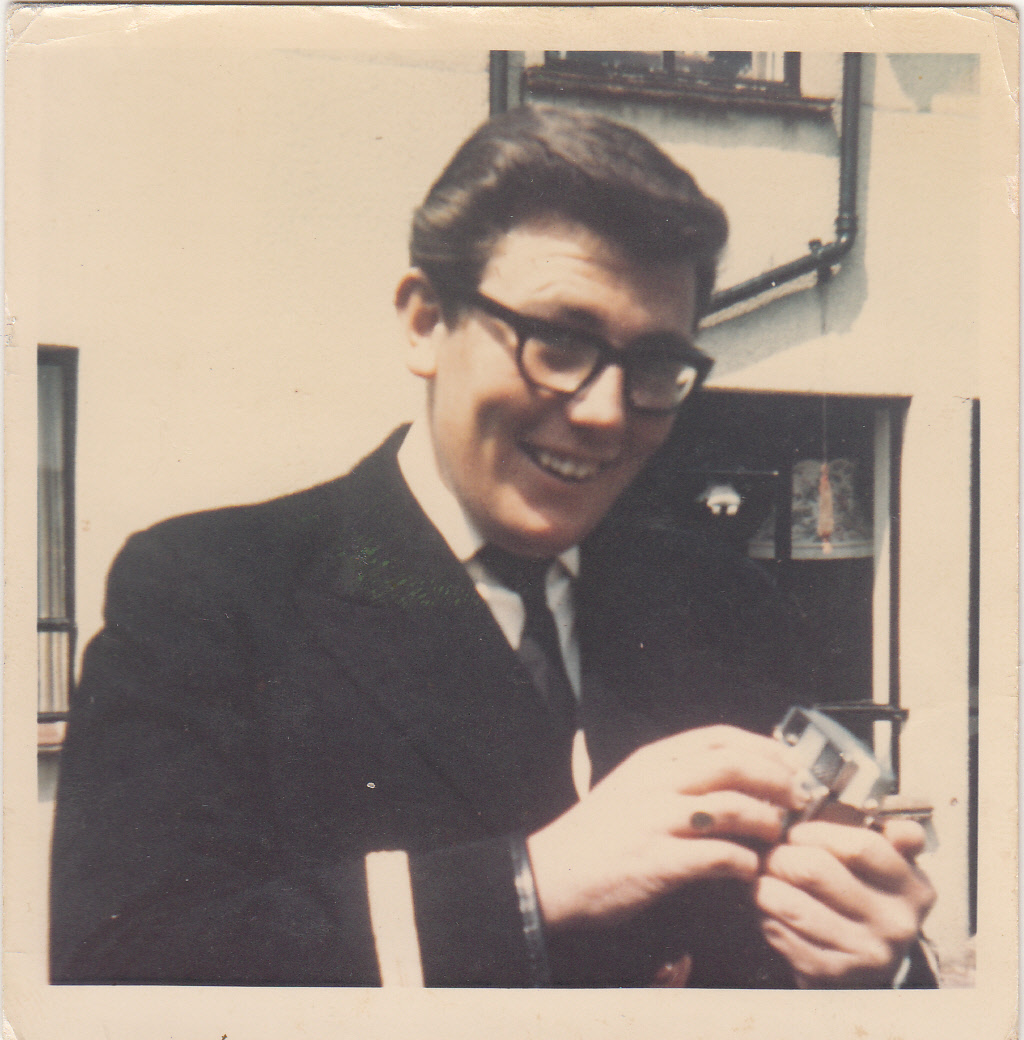 Martin describes his early days at Truro School: "When I first joined Truro School – September 1957 – I was very excited, so I have been told, much to the chagrin of my mother who was taking me there! I rushed off and met up with Andrew Julian CO64 at Poltisco. I didn't really experience any home sickness at all. I was really very content at Truro School."
Martin enjoyed his time at school participating in school rugby and swimming which eventually led to him becoming Mr Lang's "Captain" of the Royal Life Saving Group. Aside from sports, Martin was also involved in the Scouts and the International Voluntary Service (IVS) arranged by the Rev. Mole (TS Chaplin 1960-1964) from Pentreve.
Martin believes the camaraderie of the boarders at Truro School and participation in extra-curricular activities including the Scouts helped shape his life. "I have many memories of school – mainly involving Scouts, Duke of Edinburgh Award, midnight swimming when in Tower. We got caught once! Well not exactly! We had our swim at midnight, then in the assembly next morning it was mentioned that there had been some activity at the pool overnight. We owned up! Whilst our group were very "professional" about the event, i.e. all entering from the same spot, covering our tracks etc (commando style) it turned out that another group had gone up there and splashed around etc! Can't help bad luck! Another memory that comes to mind is at an English lesson with Mr Wicks (TS 1950-1977), I was studiously cleaning out a groove on the desk when he called me up and fined me half a crown and sent me to Mr Worthington (TS 1941-1968). Mr Worthington asked what Mr Wicks had done and I said 2/6; Worthington said, "I will give you six – bend over!"
Many of the Truro School teachers left lasting impressions on Martin which he remembers to this day "Mr A.L. Creed (TS  1946-1959) was my first headmaster and then Mr D.W Burrell (TS 1959-1986) turned up and he was a great person with whom I got on well with after I left. Didn't get on too well with Mr J.M. Simpkins (TS 1951-1986) – I was the recipient of many black board dusters! Watson Weeks (TS 1957-1992) was special and a great mentor. P.T. Lang (TS 1959-1992) also a great teacher for me in swimming; B.J. Jackson (TS 1957-1994) – not so much for academics but as Assitant Scout Master! Then of course L.J. Penna (TS 1945-1979), A.J. 'Buck' Tonkin (TS 1937-1978), K.W.D. 'Smuggy' James (TS 1942-71) & Mrs James at Epworth. Who could forget Daisy May (TS 1956-80), J-F. 'Loopy' Laupretre (TS 1953-92), K. 'Billy' Eckstein (TS 1959-1963), C.A. Monks (TS 1960-1992)"
Ever since Martin was in primary school, he had wanted to be a sailor, so after leaving Truro School he joined the Merchant Navy as a cadet Purser.
"I am proud to have enjoyed fortunate, varied and interesting life. Ten years as an officer in the Merchant Navy. Moving to Australia and continuing in the role of Hospitality Management – managing Camps & Villages for itinerant workers. Managing sites with an average of 5000 residents in all parts of the world – including Saudi Arabia, Kazakhstan, Siberia, Papua New Guinea, Colombia South America, Congo, Laos, Vietnam, China, Ghana and Australia. My biggest achievement was managing the Shedgum site in Saudi Arabia – with ten thousand residents."
Whilst working in Colombia Martin married. The couple eventually settled in Australia and had three children. Sadly, Martin's nomadic career was not all that compatible with family life, so they parted. Martin's daughter now lives in Barcelona, and his two sons in Western Australia, yet they communicate regularly.
Martin shares his advice to anyone considering a career as a sailor "It is a rewarding career – or used to be! The actual lifestyle can be rough and hard – but you are compensated by being able to visit exotic parts of the world and see life as it is REAL – not touristy. Also think long and hard if you are a family-oriented person."
Martin now lives in Deniliquin, in New South Wales, Australia and has been a regular attendee to Truro School reunions, he attended his first reunion in 1996 and has flown back from Australia many times to catch up with old friends and visit the school.
Despite the distance Martin is still in contact with many of his class of 64 contemporaries from his Truro School days including Richard and Paddy Stevenson, Richard Dale-Green, Stuart Sylvester, Stuart Bird, Jock McKirgan, Richard Payler and the late Chris York. He explains this has mainly been due to the efforts of Richard. Incidentally, Martin explains "Richard and his brother Patrick and I all joined the same shipping company!"
Now that he is retired, Martin is heavily into community service, especially with Rotary International. As an active volunteer in Rotary, he has been president three times and is now an Assistant Governor looking after six clubs in his district.
In his free time, Martin enjoys collecting and trying out unusual recipes. In 2018 he published a book chronicling anecdote from his overseas lifestyle together with unusual recipes from around the world. "'Incredible Edibles' came about because I used to keep a diary at all the places I worked at and also take notes of different foods from all the less familiar places. In time this built up to a lot. My eldest son was reading bits one day and the following day my daughter said 'dad I didn't know you went there and did this' so I thought maybe I should put it all together in a book – which I did." A copy of the book, entitled 'Incredible Edibles,' can be found in the Truro School Library.
We hope that Martin will be able to come back and visit Cornwall again soon.