Squash
Truro school is fortunate to have some of the best Squash facilities in the South west within the Sir Ben Ainslie sports centre. The two glass backed Squash courts are perfect for high class development and as a result, Squash has become an increasingly popular sport at Truro school.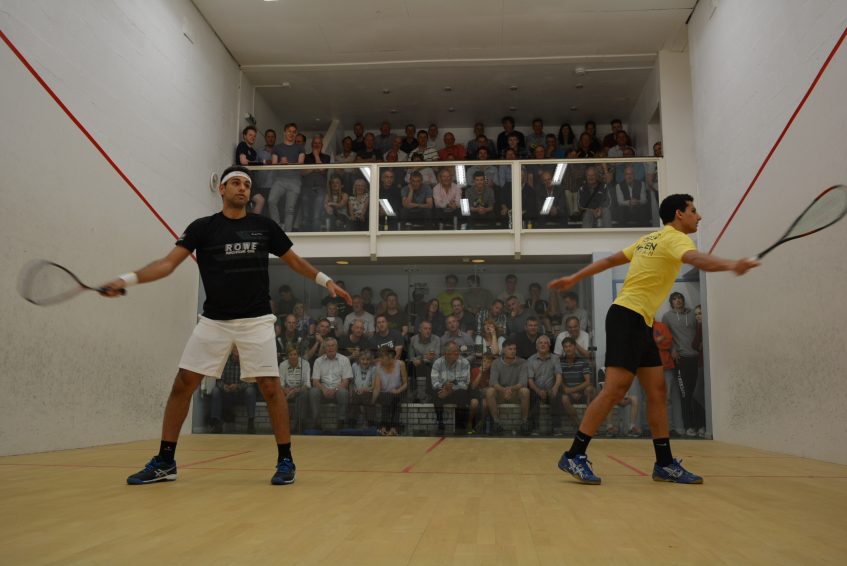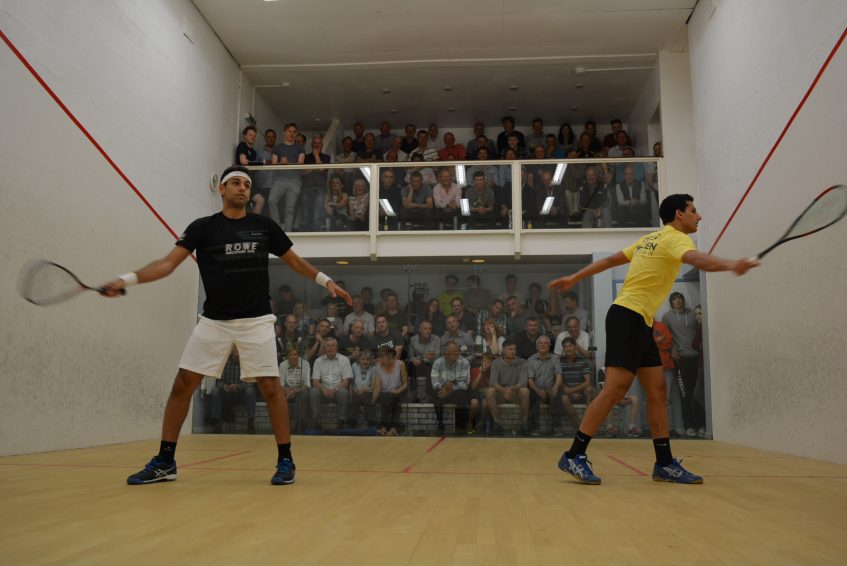 Squash is introduced to students within their PE lessons across the 1st, 2nd and 3rd Years where it is provided as part of the rackets options. In addition we also host an open Squash club on Tuesdays, Thursdays and Fridays after school 4-6pm under the guidance of England Squash fully qualified professional coach Tim Smith.
Tim is one of the leading coaches in the region and well regarded Nationally within the sport, currently competing on the International Masters circuit and having accumulated 10 County titles! His enthusiasm and expertise has certainly given Squash a resurgence at Truro school with between 20-30 students regularly attending sessions and and up to 100 enjoying the sport at different times.
Truro has also hosted several "master classes" at the school with some of the very best Professional players in the world including World no 1 Mohamed El Shorbagy, 3 times World Champion Nick Matthew and Commonwealth gold medallist James Willstrop! Plus British no 2 Daryl Selby, World Under 25 player of the year Mazen Hesham and the world's hardest hitter Cameron Pilley! England's top two ladies, Alison Waters and Sarah-Jane Perry have also visited Truro as have world-renowned guest coaches Hadrian Stiff and Ian Thomas for special coaching camps.
As a result Truro school has gone from strength to strength and boasts current junior County champions in every single age-group and our pupils comprise the vast majority of all the junior County teams. Two of our boys are now England players and six more play on the National circuit. But our biggest achievement to date has been in the 2019 National schools Squash championships where (from 87 entrants) we reached the grand final itself in both our age-groups and established ourselves as the clear no 2 Squash school in the entire country!
Working closely in partnership with the Cornwall Sports Partnership, Truro school enjoys satellite funding to help cover coaching costs, with the aim of transitioning youngsters into community sports clubs and as a result we have a number of pupils who have joined the Truro club and some of them have even represented the club in the adult County-wide leagues in their early teenage years!
A full and exciting programme of events is already in place for next academic year and absolutely everybody who wants to try Squash is welcome!