Drama
With an on-site 180 seat theatre fully equipped with a professional sound and lighting rig, drama really does comes to life at Truro School.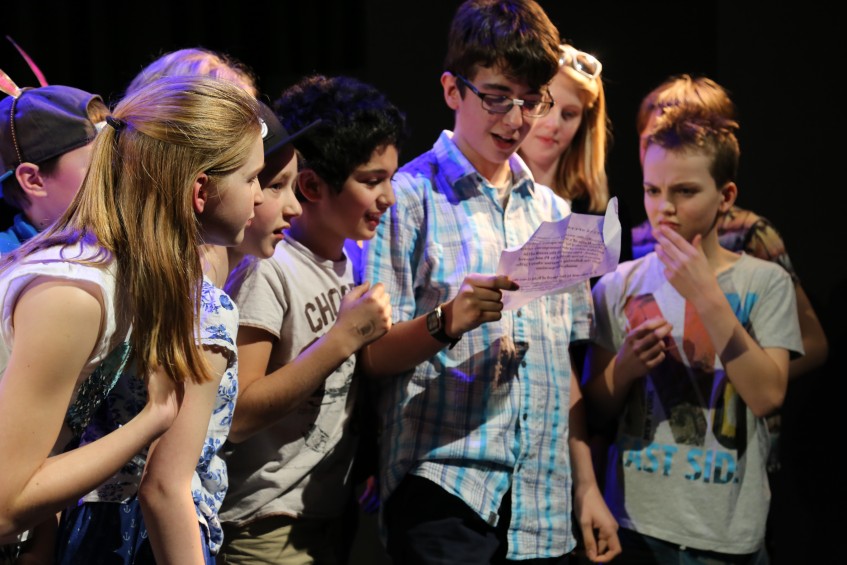 The school runs a number of major productions throughout the year including the annual school play which encompasses all seven year groups.
We are fortunate in the Burrell Theatre to have one of the finest modern theatres in Cornwall. With a seating capacity of 180 and boasting a full professional sound and lighting rig, it is a magnet for touring productions and Cornish companies of the highest quality. We also have a long-standing relationship with cube theatre, our residential professional group. Cube theatre run workshops for students and have on occasion used Truro School students in their professional productions.  Every two years cube creates a new piece of theatre for our sixth formers to perform at the Edinburgh Fringe Festival.  The impact that cube has had on the creative life of the drama department cannot be underestimated.  Some students go on to work professionally in the industry and this is in part due to the transformative experiences they have had working with cube.
1st – 2nd Year Drama
Although drama is not a curriculum subject in the first two years, there is no shortage of opportunities for those with theatrical leanings. Each year there is a junior play in the summer term, and, in the first two terms, drama can be taken as a Wednesday afternoon activity.
In collaboration with the English Department, a Shakespeare Festival is held for all 2nd Year students. During this event, every member of the year group performs on stage in a Shakespeare-focused dramatic presentation.
Drama at 3rd Year and GCSE Level
Drama can be taken as an option in the third year.  This is an ideal preparation for GCSE, but there is no obligation to continue beyond third year.  Students develop core performance skills and explore various genres mainly through practical work.  The emphasis is on students building their creative, reflective and collaborative skills.  Students devise original work and study a contemporary play script.
Drama GCSE fosters skills and qualities such as teamwork, problem-solving, creativity, flexibility, self-reflection and self-confidence. At GCSE we follow the AQA specification, which has a strong practical element.  Students devise and perform an original piece of theatre, which they analyse and evaluate through coursework; they perform extracts from plays for the visiting examiner; and they study set text The Crucible for the written exam.
Drama at A Level
We follow the AQA syllabus, which offers students the opportunity to explore a range of inspirational set texts, create their own work, develop their performance skills to a significantly high level, and investigate the methodologies of a range of influential theatre practitioners.  In addition to the course content, students are encouraged to immerse themselves in the art form, through wider research, theatre trips, workshops, co-curricular drama and professional work experience with local companies.
We study Ibsen's masterpiece Hedda Gabler, the tale of a passionate woman suffocated in a world of convention, and Steven Berkoff's Metamorphosis, a retelling of the surreal story by Kafka of a young man who turns into a beetle overnight.  Texts are studied through a combination of practical and theoretical lessons.  Drama A level represents a valuable opportunity for students to engage with a course that has academic rigour whilst also having a significantly practical creative aspect.  Students make discoveries about the arts, the world around them, and themselves.
Student View
"With such amazing facilities on hand, it would be hard not to get excited about Drama and Theatre Studies at Truro School; being able to perform in a theatre such as the Burrell would whet any actor's appetite. In my two years at Truro School, I had the opportunity of being in at least seven productions, ranging from classics such as Romeo and Juliet and Ibsen's A Doll's House to musicals and comedies such as Oliver! and A Servant to Two Masters.

As well as providing a valuable qualification and helping you to develop your own personality, Drama and Theatre Studies is a great relationship builder, with friendships evolving through the shared experiences of performance." – Bethany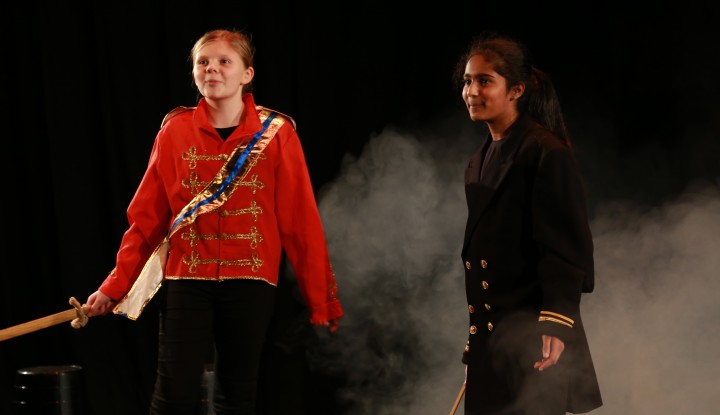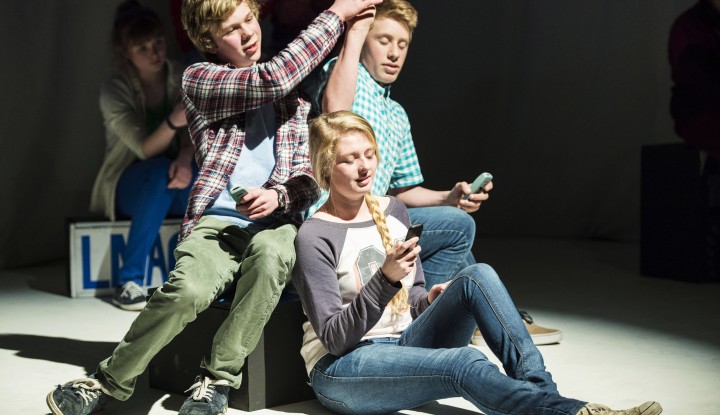 Drama at Truro School | Independent School in Cornwall, UK