Chloe Rickard attended Truro School between 1997-2004 alongside twin sister Frances. We caught up with Chloe after noticing her new role at Cornwall Council on LinkedIn.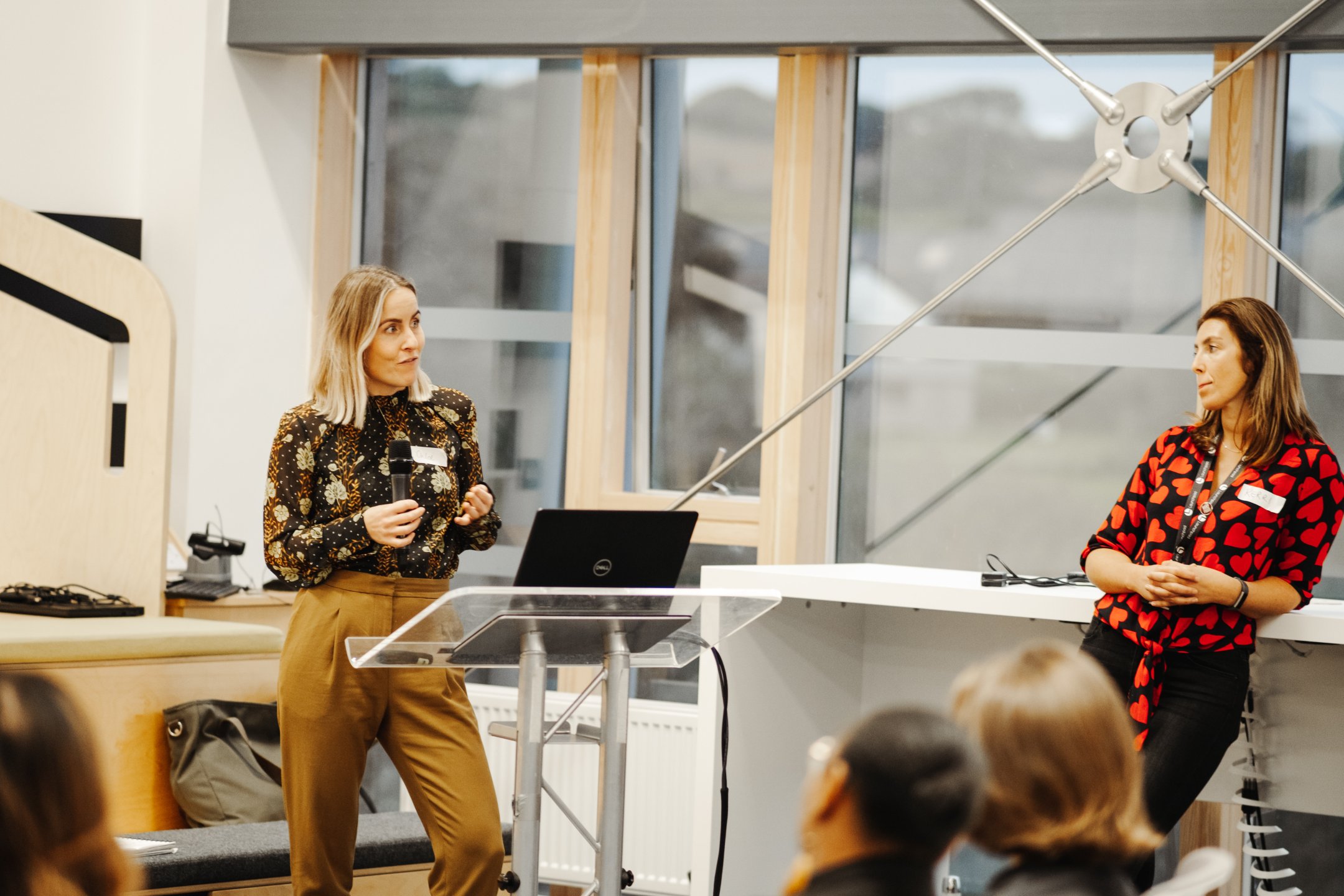 Do you have any special or specific memories of your time at Truro school?
I loved being part of the music and drama offering at school. Mr Mulligan's (TS Teacher of English and Drama 1995-2002) productions – and the high quality he demanded – really stretched me and opened my eyes to the magic of performance. His collaboration with Mr Latarche (TS Teacher of Music 1979-2016) for a jazzed-up Midsummer Night's Dream was gorgeous – singing Darn that Dream with a full band on stage was a real highlight of my time there.
Did you have any siblings or other relations at Truro School? If so what are their names:
Frances Rickard CO04 (twin – though there were some in our year who didn't know we were sisters as we kept very different friend circles).
Did you have any specific career dreams or aspirations? Or when did you first decide upon a particular path?
I was convinced I wanted to go to drama school, until Maggie Hutton (TS 2002-2010) – who taught speech and drama lessons at school – persuaded me that I should go to university first. And of course, by then I had seen there are so many other ways to engage with the industry.
What did you do immediately after leaving Truro School?
I enjoyed lots of different subjects and was in a happy place of privilege that I could choose to study something I enjoyed without thinking about its career implications (or not). I got a place at Bristol University to study Philosophy, spent the next six months working two jobs to save up enough money to go travelling, and then spent three months in Central America learning Spanish (which is now entirely forgotten), and a love of adventure (which is not).
Where do you live now?
In Truro.
Where do you work now and where is your employment based?
I work for Cornwall Council in the Economic Growth service. I started last year so it's been entirely remote, though today I am treating myself to working from the gorgeous brutalist New County Hall in Truro, which is currently flying the Ukrainian flag alongside the Cornish flag.
What does your current role entail?
My role is to connect people in Cornwall and further afield to improve skills in Digital, Creative, Data and Space. On a day-to-day level, this could look like anything from organising a meeting with computer leads in Cornish schools to discuss barriers in implementing the curriculum, to talking to employers in the space sector about what skills they need (answer: engineers). Longer term I'm trying to see how we might link employers and digital education more closely – to make sure we've got the right pipeline to fuel the fastest growing tech sector in the south west.
Is there anything that you are especially proud of relating to your life or career?
I'm proud of loads of stuff! At Kneehigh Theatre, I helped create a story app with GPS led walks around five locations in Cornwall – it was a great early example of how digital can help get creative content to new and different audiences.
At Cool Earth, I redeveloped the CRM system and website, to make its donations and donor management easier. Again, it showed how good digital systems can reach and engage new audiences. It also taught me a huge amount about managing digital projects, and how many human skills are needed in the translation between creative ideas and digital products.
More recently, I've loved setting up the TEC Women network which held its third meet up on International Women's Day in Truro.
I'm super proud of my two children who continually amaze me with their humour, resilience and energy.
Did you consider any other career?
I've considered every career under the sun at some point, and taken full advantage of the fantastic opportunities that have come my way.
Is there any advice you could offer anyone considering a similar life or career path?
Say yes to everything and challenge imposter syndrome.
Please tell us a little about your family life
My husband, Olly Trevail CO98 is the fourth-generation owner of Trevails in Truro. My children Ralph (4) and Rosa (1) take up every inch of space, time and energy in our household but are worth every second.
What are your hobbies or how is your leisure time spent?
When I'm not trying to balance a full-time job with young children, I love running and walking, and immersing myself in Cornwall's amazing cultural landscapes. I have been on the board of Cornwall Museums Partnership for nearly six years and cannot enthuse enough about the creativity in this county.
Are you still in touch with anyone from your time at Truro School?
Oh yes, the gang of girls from Sixth Form are very much still a gang although babies and pandemics have somewhat hampered our attempts to get together recently.
Do you feel your time at School, or anything about your time here, helped you to progress in later life?
In the Sixth Form especially as I was nurtured and supported, and allowed to make mistakes. And that gave me a sort of deep-rooted belief in my own ability which has been invaluable. I'm also all too aware of the privilege that a private education has given me. I try to use that platform to do things that increase opportunities for others as much as I can, though I know there's more I could do.
What are your immediate or long term plans for the future?
Cornwall has huge potential and I'd love to be a part of realising it. That might be with local government or it might be working for a Cornish employer. The businesses I'm talking to in the tech sector are using innovation and creativity to solve both local and global challenges and I would love to be part of that.