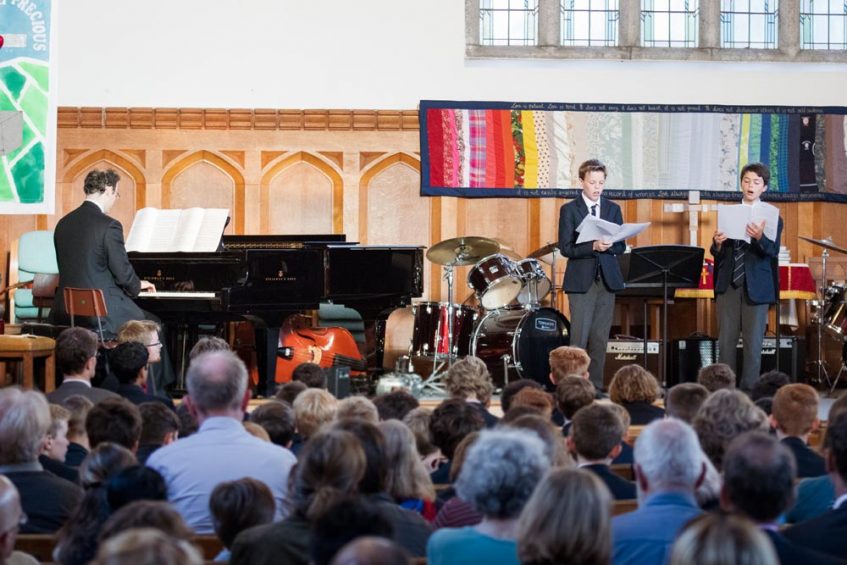 On 21 June, our youngest senior school musicians took centre stage as the curtain raised on the annual First Year Gala Concert.
The concert was held in order to showcase class performance work and individual performances to parents, families and friends, featuring a wide range of musical instruments including trumpets, trombones, violins, cellos, recorders, as well as all of the First Year boys and girls singing together.
Mr Thomson, Music Teacher at Truro School, said:
"This is my favourite concert of the year, and this remarkable year group did not disappoint, performing with enthusiasm and showing great appreciation for each others' performances. What a great reflection of how far they have come this year!"
Image Gallery
A full image gallery is available to view via the link below.