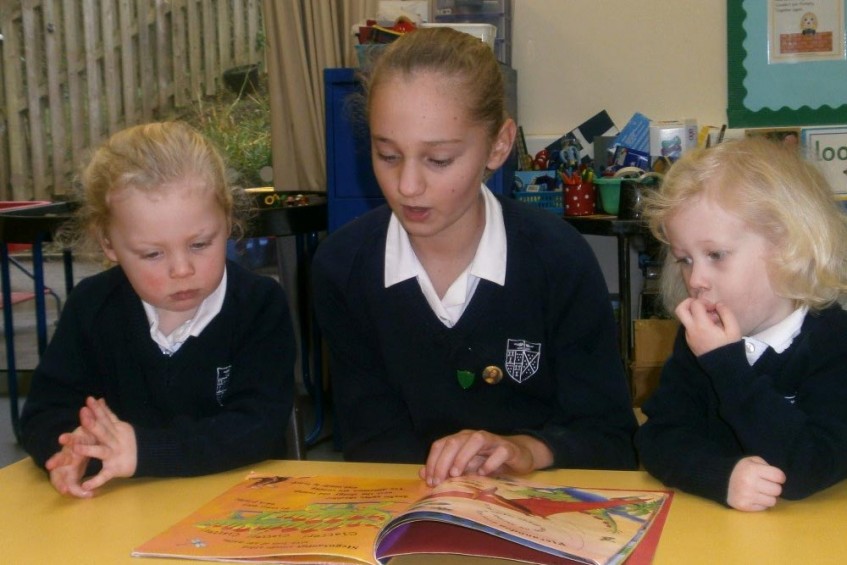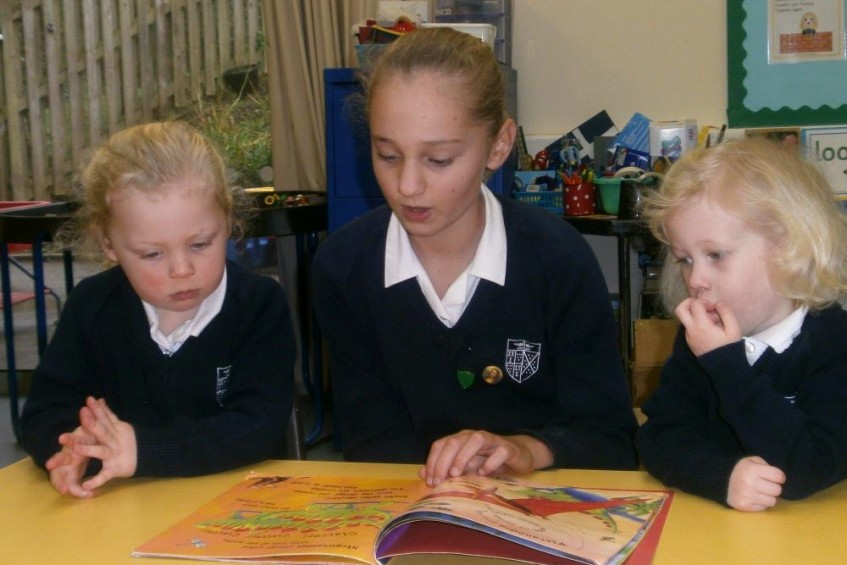 'Some books should be tasted, some devoured, but only a few should be chewed and digested thoroughly.' ― Francis Bacon
OK. We haven't been chewing books, but we have been sharing them. Last Thursday (4 February), Year 6 had a taste of real adventure with Nursery, Reception and Year 3 children. Year 5 devoured books with Year 2 and Year 4 digested material with Year 1. It is wonderful to watch how easily different age groups can make a connection with each other, through a book.


'The more that you read, the more things you will know. The more that you learn, the more places you'll go.' ― Dr. Seuss, I Can Read With My Eyes Shut!
Pause. Where has a book taken you recently? Following the shared reading sessions Ms Luxton revealed that she is currently immersed in 'The boy who sailed the ocean in an armchair' by Lara Williamson.

Ms Luxton said:
"Finlay in my Year 6 set reviewed it recently for his reading stars and he has generously lent me his signed copy. I have promised to take extremely good care of it. Three words to describe it so far? Unexpected, funny, intriguing. I'm also looking forward to getting my teeth into 'Time travelling with a hamster' by Ross Welford at half-term. This came highly recommended by Perry in my Year 5 English set."
'Books are a uniquely portable magic.' ― Stephen King, On Writing: A Memoir of the Craft
Stephen King thinks that books are magic. Judging from the convivial and buzzy atmosphere around the school last Thursday morning, he isn't the only one!