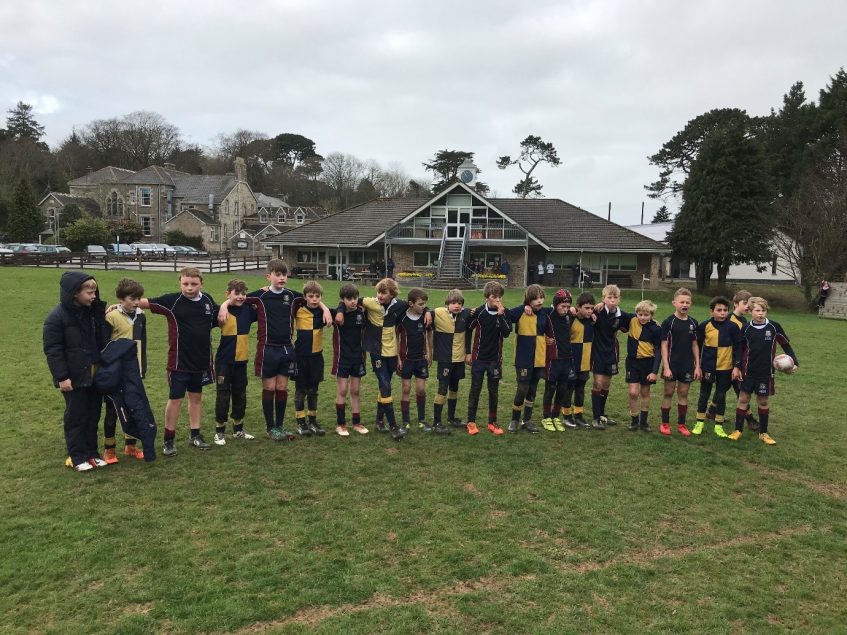 Saturday 16th March saw the return of Fulham Prep to Truro School Prep for their annual Year 5 Rugby Tour
The game was, as usual, a hard fought and physical encounter. Fulham Prep took the lion's share of possession in the opening 20 minutes of the game. Although Truro School Prep held strong in their defence and tackled as though their lives depended on it, Fulham went into half time ahead. The second half saw a much improved attacking display from Truro School Prep and with a combination of fantastic team handling and some individual brilliance they slowly chipped away at Fulham's lead. The game finished with Fulham edging ahead by a try, however, Truro School Prep can be hearted by the resilience, teamwork and sportsmanship shown on the field.
With the game finished, all that was left was for the players to enjoy the BBQ and decide on a player of the match. Felix B was chosen as Truro's and Richard V picking up Fulham's.  The future looks bright for Truro School Prep Rugby and long may it continue.
Mr Lord