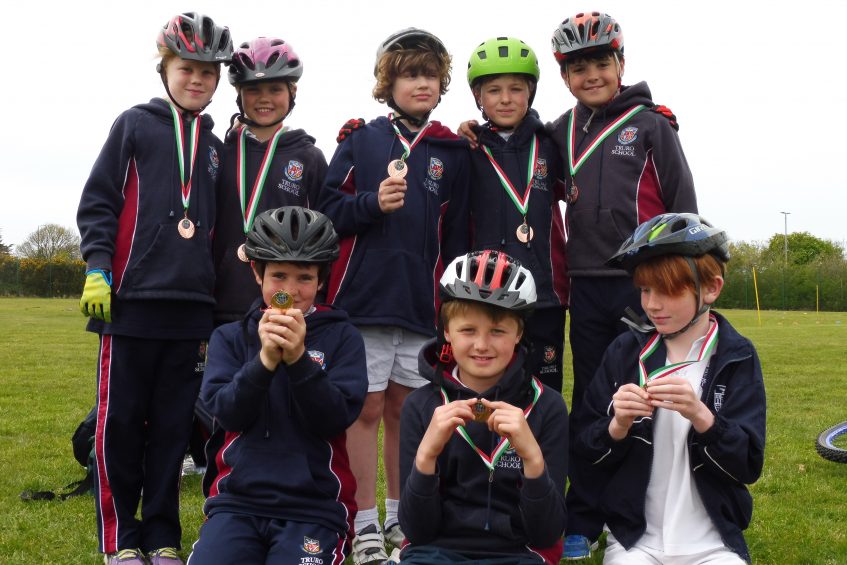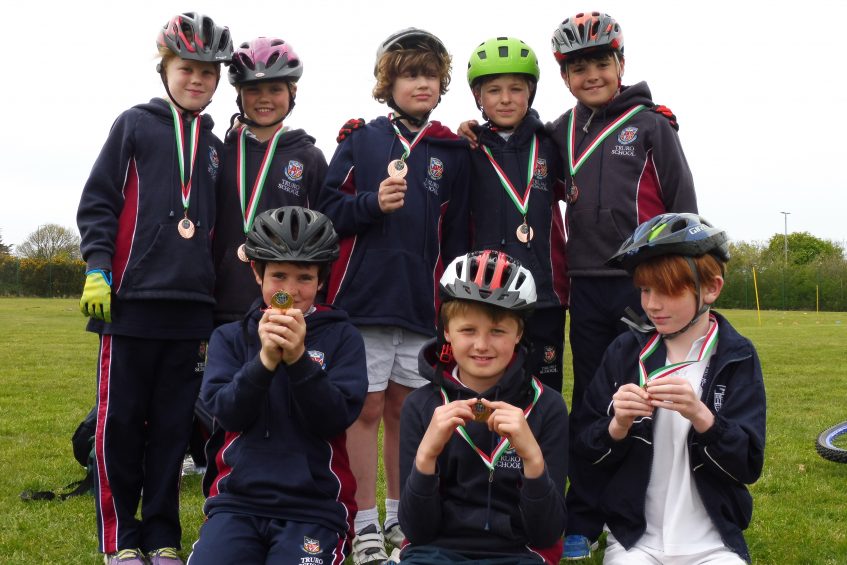 Earlier this month we took eight pupils from the Year 5 cycling activity to Richard Lander School for a cycling festival.
The event was team pursuit cycling, which involved the children riding in teams of four, with a minimum of one girl rider in each team.

Both of our teams gained valuable experience, racing against more experienced teams from Threemilestone School and Mount Hawke School. They made considerable progress with their understanding of race tactics for team pursuit, in particular they started to change gear at the right time, thereby maintaining their overall speed as a unit.

The start of the race was particularly exciting, as it involved the children starting simultaneously, even though their staggered start meant that their wheels were packed tightly. After each lap, the team had to change their team leader. This was tricky, due to the change of pace as the next rider took the lead.

The rules also stated that the children were expected to ride as a unit – no more than two bike lengths apart. They quickly discovered that it was essential to ride in a group, even if this meant riding more slowly, otherwise they could have been disqualified. The winning team was the first team back with their third rider across the line.

The races themselves were challenging, as both teams started opposite each other on the track and tried to work as a unit to close the gap, with some teams overtaking each other on the track.

As you can see, the children had an absolutely brilliant time. They fully deserved their bronze medals, which they received in the presentation at the end of the event.