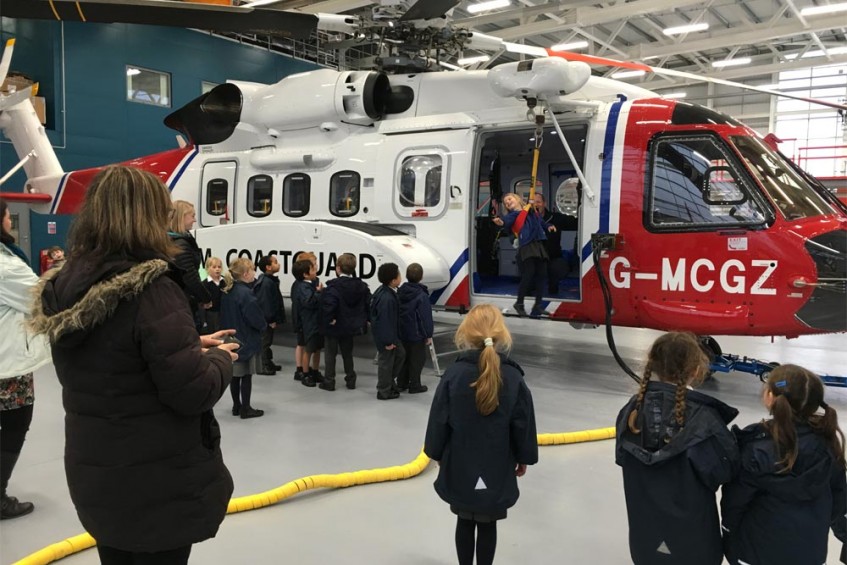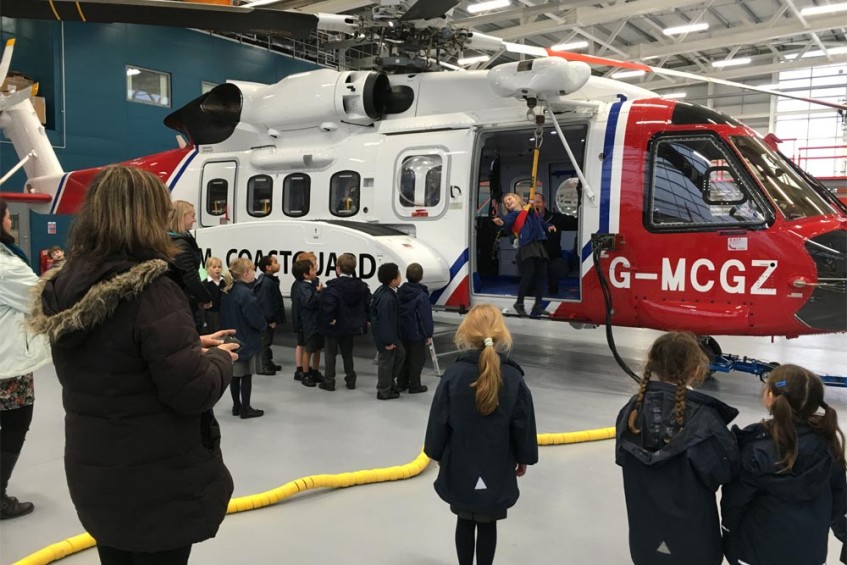 Pupils in Year 2 at the Pre-Prep were treated to an inspirational introduction to their topic on flight and space when they visited the state of the art HM Coastguard Base at Newquay Airport.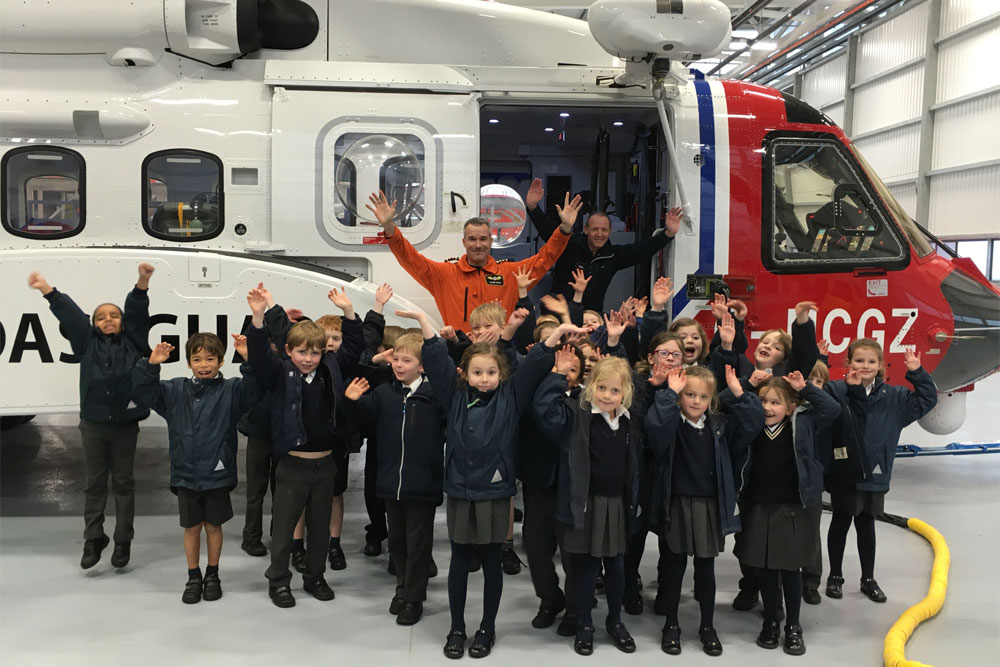 A Talk with the Pilot
After a brief safety talk, pilot Darren Manser talked about the work that the two new Sikorsky S-92 search and rescue helicopters do and how they are equipped with the very latest rescue technology. The children were full of questions about the work of the coastguard service and were transfixed as they watched camera footage of the winch man rescuing stranded climbers from a snowy mountain and also sailors from a sinking boat. They also heard what a rescue call sounds like and learned how quickly a helicopter can be operational in the skies.
Into the Aircraft Hangar
Then it was into the hangar to see one of the helicopters first hand. The children were very struck by how big the gleaming red and white helicopter was and could not believe their luck when they were not only able to explore the inside of the helicopter, but were able to experience being winched up themselves!



Pupil Inigo, said
"It was beyond awesome being winched up. It felt like you were flying but with no wings."
The Real Deal
The children were spellbound as they watched the second coastal rescue helicopter return to base after a rescue and were delighted to meet some of the crewmembers. Year 2 teacher, Miss Chapman, commented,
"The children were incredible and were completely enthralled by the whole experience."

A huge thank you must go to all the staff at the Coastguard base for making us so welcome and for giving us such an incredible insight into the work of this valuable community service.