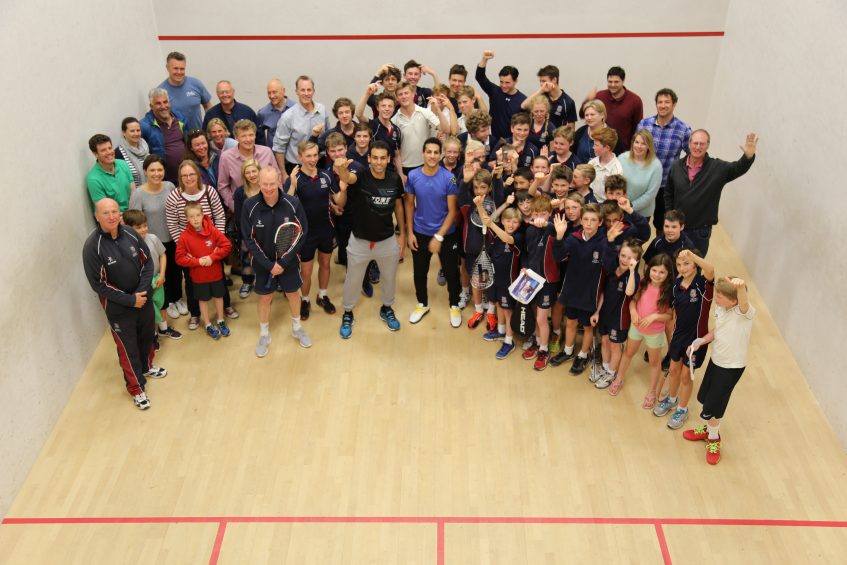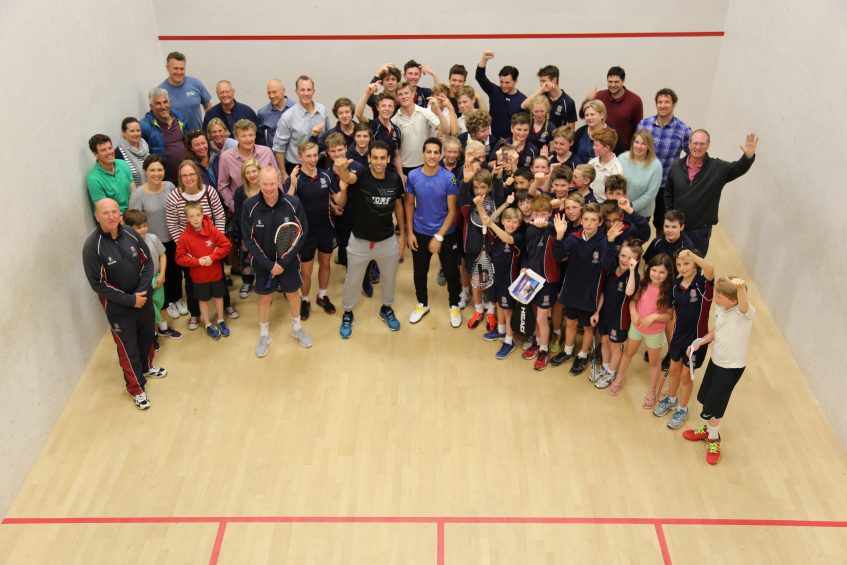 Parents, pupils and staff gathered in Truro School's Sir Ben Ainslie Sports Centre on Saturday 7 May for a once in a lifetime opportunity to meet two of the world's top Squash players.
The World's No1 Squash player, Mohamed Elshorbagy, and the World Under 25 Player of the Year, Mazen Hesham, visited in order to lead a Masterclass session with over 30 of Truro School's young players.
After an initial Q&A followed by an autograph signing session, the Masterclass got in full swing with students taking in turns to rally with the professionals on the school's two squash courts.
All of the students challenged themselves to beat the two Squash superstars in at least one rally during the hour-long Masterclass.
With fresh legs facing the pair each serve, some students managed to achieve this feat to rapturous applause from spectating parents.
Despite the tough workout, Mohamed and Mazen were all smiles following their session on the courts and were delighted to have spent their time with the students.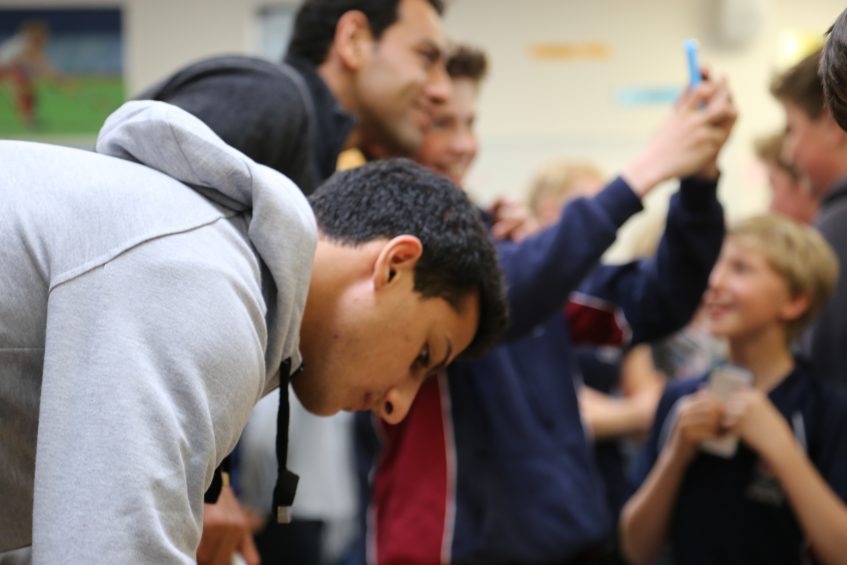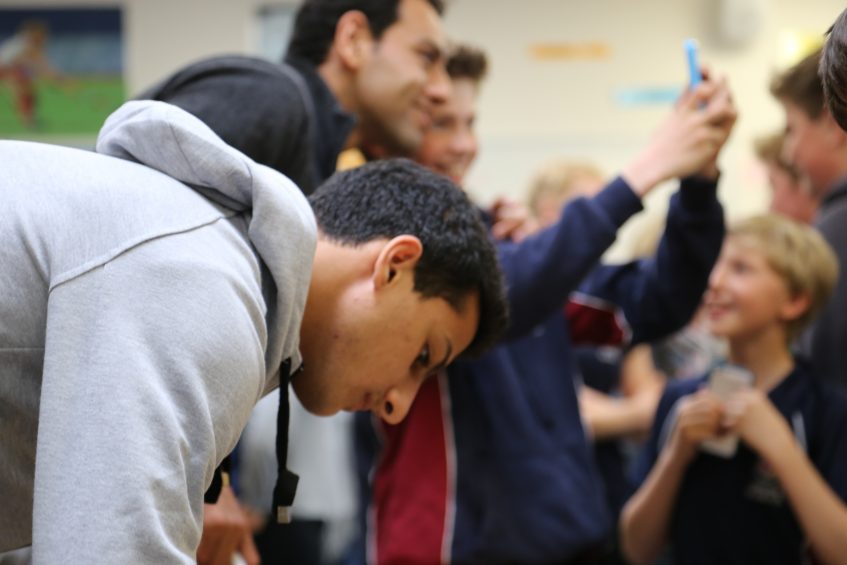 Mohammed said:
"I have really enjoyed my time here. I am so happy to see so many students really excited to play Squash, it is a sport I live for."
He continued:
"I was a kid one day, studying GCSEs, and when I saw the top players I wanted to be like them, it inspired me. We do this to give something back to our sport and I was really happy to speak to the kids today."
Mazen added:
"It is so exciting to see the youngsters coming up from junior squash and developing to be like us; better than us maybe!"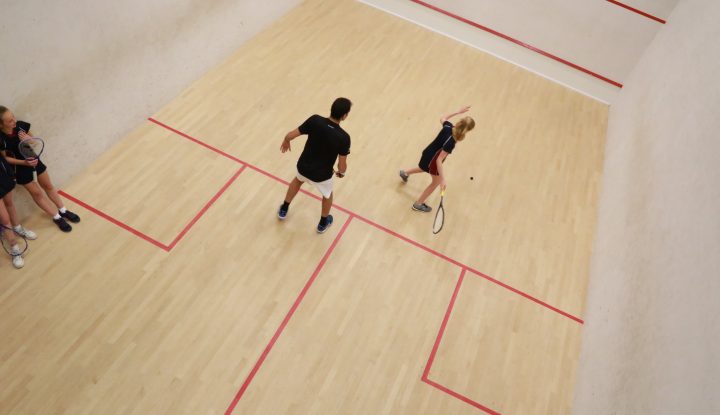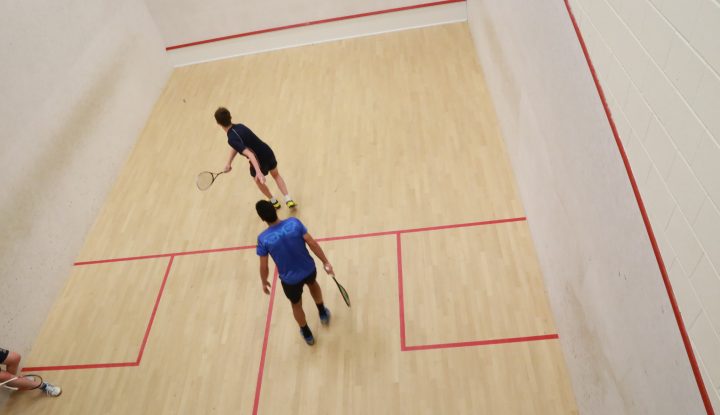 The visit of Mohamed and Mazen was organised by Truro School's and Truro Squash Club's Head Coach, Tim Smith.
Tim said:
"It took about six months to organise everything for this weekend but it has been an absolute pleasure working with them both. The easy part was getting their agreement to come and promote squash in the first place as they are so keen to raise the profile of our sport in all areas and especially with juniors. The hardest part was securing a mutually acceptable date in their busy travel schedules due to professional world tours."
Truro School's Headmaster, Andrew Gordon-Brown, said:
"It was a real honour to welcome Mohamed and Mazen to Truro School on Saturday. They were both extremely friendly and approachable and their visit has really inspired our students to take Squash to the next level. Most importantly, I would also like to thank our Head of Squash, Tim Smith, who coordinated this event along with the help of The Friends of Truro School."
Following the Truro School Masterclass, Mohamed and Mazen then headed to Truro Squash Club where they played a challenge match against each other in front of a completely sold out auditorium.