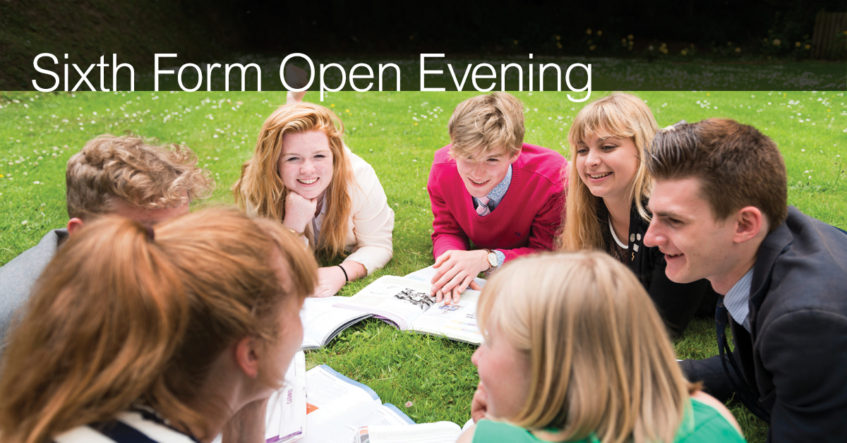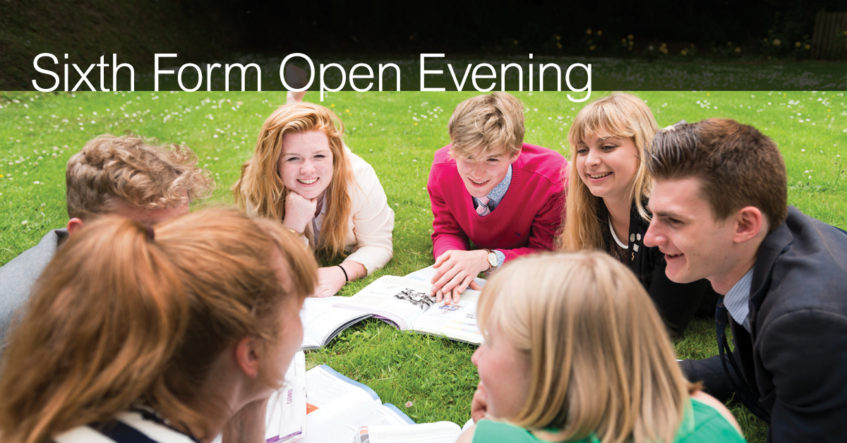 With exceptional grades of over 40% A*-A at A-Level, find out how Truro School could be the springboard to your successful future at our upcoming open evening.
Your Big Decision
You are about to decide where to study for your A Levels. It's a big decision: first you need to think about what type of career is best for you, then you want to achieve the best grades.
Truro School has around 200 students studying their A Levels in the Sixth Form – large enough for a diverse community, small enough to be treated like an individual rather than a number. Students in Truro School's Sixth Form are not only from Cornwall, but the rest of the UK and overseas as well.
Exceptional Grades
41
% A*-A
at Truro School
26
% A*-A
National A*-A Average
78
% A*-B
at Truro School (from the top 100 students in the cohort)
53
% A*-B
National A*-B Average
---
A Snapshot of University Applications
98
% of students accepted into their first or second choice university
of 100 students that applied
100
% of candidates
Met their offers for places at Oxbridge Universities (6 students)
52
% of students
Confirmed at Russell Group Universities (of 100 that applied)
The Open Evening on 27 September, 5pm to 7:30pm
Arrivals on the Open Evening are flexible, however it is recommended that you turn up no later than 6:00pm to give you enough time to get a real taste of what Truro School Sixth Form has to offer. Advanced bookings are not required.
There will be the opportunity to visit each department, where the Head of Department will be giving a presentation on their subject and will be happy to answer any questions you have. Take the opportunity to see what sort of thing you could expect from life at Truro School's Sixth Form and talk to current students in a relaxed environment.
Headmaster Andrew Gordon-Brown will be giving a welcome talk at 6pm alongside the Co-Heads of Sixth Form (Lucy Jupp and Jane Rainbow) and the Head Boy and Head Girl who will be talking about their experience of life at Truro School. The talk will be repeated again at 7pm.
Free parking will be available as well as food and refreshments in the Cafe.
Open Evening Event Brochure
4 Reasons to Join Truro School Sixth Form

In 2017 our Sixth Form leavers achieved a 99% pass rate.
41% of all exams were graded A*-A. The national average is 26%.
98% of our Sixth Form leavers secured a place at their first or insurance choice university.


Access to academic mentors who check your progress weekly and will arrange support and intervention if appropriate.
A highly personalised careers service. Our experienced Careers Team are always on hand to provide guidance and advice, helping you make the right choices about your future.
Our Sixth Form team includes the Head of Lower Sixth, the Head of Upper Sixth, a Sixth Form Administrator, a Head of University Applications, Head of Careers, Head of Academic Scholars and the Overseas University Co-ordinator.


Take advantage of the following on-site facilities:

The Sir Ben Ainslie Sports Centre – one of the biggest in Cornwall with a double indoor sports hall, fencing salle, swimming pool, fitness suite, studio classes, squash and badminton courts.

Burrell Theatre – a working 200 seat theatre with regular performances from a number of professional theatre companies, e.g. Miracle Theatre and Pipeline.

Heseltine Gallery – a dedicated gallery space hosting a programme of workshops and exhibitions from professional artists as well as offering our Art and Design students their own exhibition space.
Over 60 musical events a year with the support of over 35 professional musicians.
A variety of trips – for fun; to support your studies; to push your comfort zone; and expand your horizons including Russia, the World Challenge to Ecuador and Surfing in Portugal.

Space on campus just for the Sixth Form including a Café, Common Room, and ICT study suite.
Your Head of Year stays with you for the two years giving you continuity and consistency in support and guidance.
Enquiries
You do not need to book a place for the open evening, just feel free to turn up and explore!
Should you have any questions beforehand, please contact Emma Williams on eew@truroschool.com or 01872 246062.