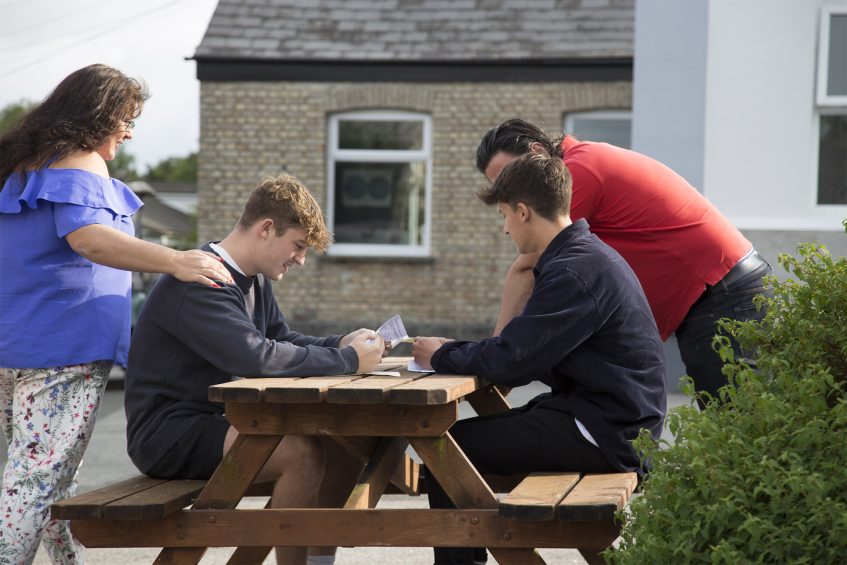 Students and teachers at Truro School celebrated extraordinary GCSE results this morning with 20% of exams graded 9 – the top mark achievable in the new format.
The statistic sees the school perform over four times higher than the national average.
20
%
of exams graded 9 at Truro School
4.5
%
of exams graded 9 nationally
This is the first year in which Truro School students received grades by the new number format. In a transitional year for grades, most of Truro School's courses received numerical results with some exam boards still issuing grades by letters.
More impressively, when A* and 9s are merged, the statistic of Truro School students achieving top grades raises to 23% (up from 20%).
Headmaster's View
Andrew Gordon-Brown, Headmaster at Truro School, said:
"I am extremely proud of our students and what they have achieved. I was thrilled when I saw how many students achieved the top grades. To hear that we are performing well over four times higher than the national average is extraordinary. We are all very proud today, pupils, teachers and parents alike."
"I feel that half of today's success can be attributed to our strategic focus on tracking, monitoring and pastoral intervention by wonderful teachers; this has certainly helped our students to shine. However, the other half of the story is our students' willingness and dedication to work hard and be the best version of themselves, both in and outside of the classroom. This is their day and we are all very proud of them."
The results arrive off the back of an academic year in which Truro School was awarded "Double Excellent" status, the top inspection grades by ISI.
Looking at the overall picture, 57% of all exams were graded A*/A or 9-7. This compares to a national average of 21.5%.
Stellar performance in science
The 9-7 grade bracket also saw standout performances from the individual sciences.
72
%
of grades 9-7 in Biology
73
%
of grades 9-7 in Chemistry
75
%
of grades 9-7 in Physics
Whilst still in the old grade format, History was another subject to catch the eye with 58% of all exams graded A*.
Mr Gordon-Brown finished by saying:
"Today's results show once again that Truro School is a place where it is cool to work hard. The attitude of our pupils to their studies is impressive. We are fortunate to attract students who buy into this ethos – so much so that we have a waiting list for entry this year. We look forward to welcoming another cohort of 1st Years in September who are just as eager to learn and excel."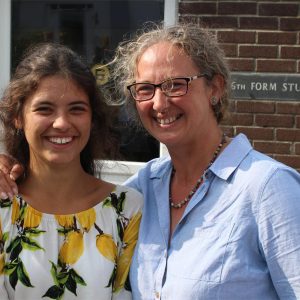 Georgia celebrates remarkable results
Opening a set of top grades on results day – It is every student's perfect dream. Today, that dream became a reality for Georgia Stone as she opened her results to find a full set of 9s and A*s on all exams.
After calming down from her euphoria, Georgia said:
"It was a big relief. It was nice to be with my friends to open it because we did the exams together. I joined Truro School in the 1st Year. During that time I've enjoyed Hockey and I'm also in the symphony orchestra. I'm also doing my Silver D of E and I'll hopefully do Gold D of E soon."
Georgia next looks ahead to starting Lower Sixth at Truro School Sixth Form. She said:
"I'm going to study History, French, Maths, Economics and the EPQ. And let's not forget lessons in the new Cookery School."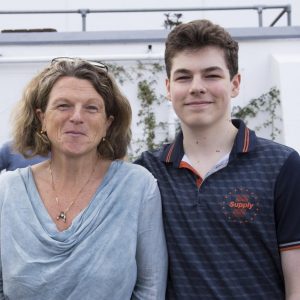 Harrison delighted with results
Harrison Fraser was delighted with his results, admitting that they were much better than he himself expected.
Harrison said:
"I got six 9s, one 8, three A*s and two As. I'm definitely happy with my results!"
He continued:
"I've been at Truro School since 1st Year. Looking back, my favourite memory is probably one of the school plays; I couldn't name a specific one but they're just really really fun.

I'd like to say a special thank you to my form tutor Mr Baker. I've had him since 2nd Year all the way up to 5th Year. He's a top form tutor. We've sort of almost grown up with him in a way so it was really great."
Harrison next plans to study Chemistry, Biology, Maths and History in the Sixth Form.
Upcoming Open Events
---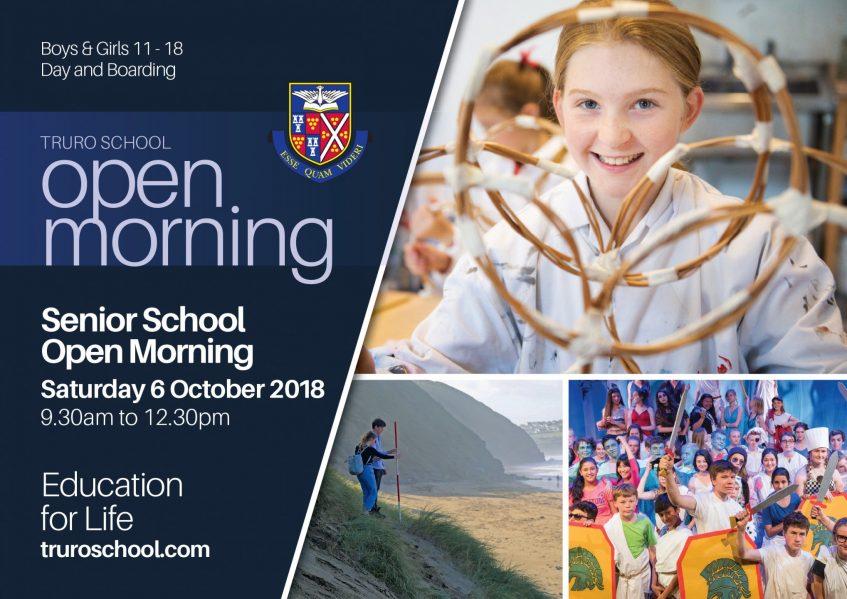 ---
Where Next?