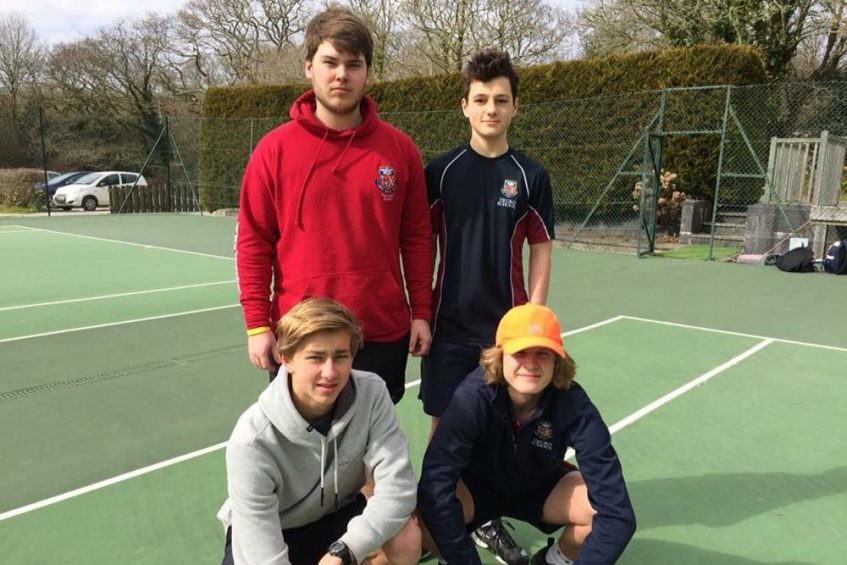 The school's leading players travelled the short journey to play the first derby match against Truro College this week.
The tie involved 5 current and former Cornwall team players. Truro's team of Morgan Hare, Thomas Bradley, Justas Vysniauskas and Max Cameron-Webb won by 5 matches to 1 with the only loss coming in a close 3 set match between the number 1 seeds.
The team are due to play their next round of the Glanville Cup, which is the UK's most prestigious school tennis event for boys, after the Easter break.