University Admissions and Careers
Truro School Sixth Form University Admissions and Careers
A higher proportion of Truro School students successfully go on to Higher Education than at any other school or college in Cornwall.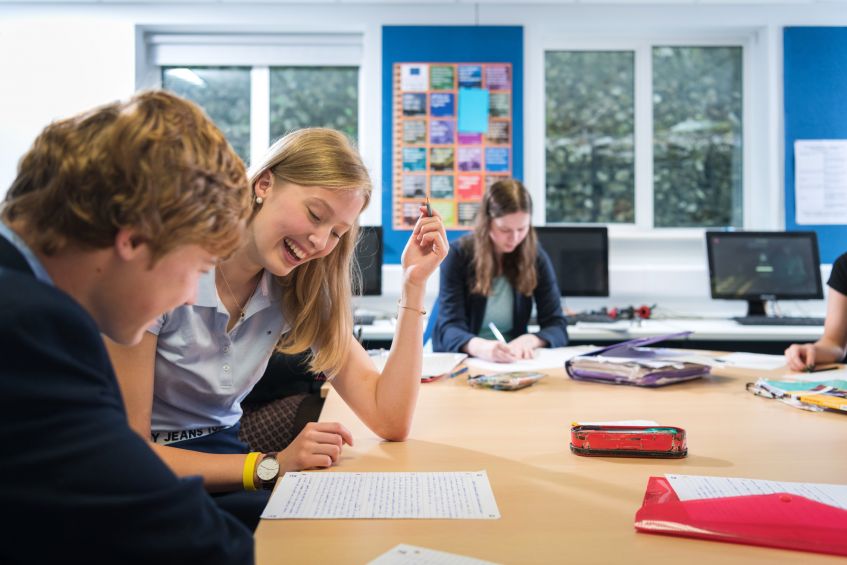 With so many of our students achieving top grades at A-Level, they're well qualified to apply for even the most selective universities and sought-after courses.
We give every student the opportunity to apply for university if they choose to do so. To help, subject teachers and other senior staff provide specialist support.  There is additional, tailor-made provision for anyone wishing to apply to Oxford and Cambridge universities, or for Medicine, Dentistry or Veterinary Science Courses.
Whether you're eager to attend university or are ready to enter employment, it is important to gain realistic careers advice, and polish your interview skills. As well as timely advice from our own, experienced staff, you'll have regular opportunities to meet with professionals in a wide range of sectors, and benefit from their first-hand insights.
These decisions are not easy, so you'll have the opportunity to visit the universities of Bath, Bristol, Exeter and Oxford, and attend an HE fair, Oxbridge evening and our biennial Careers Convention. Above all, you'll be supported throughout the process by a community who want to see you excel and succeed.
In 2018 Upper Sixth students went off to the following universities –
UK: Anglia Ruskin, Bath Spa, Bath, Birmingham, Birmingham, Brighton, Bristol, West of England, Cambridge, Cardiff, Cardiff Met, Durham, Edinburgh, Essex, Exeter, Falmouth, Glasgow, Imperial, King's College London, Lancaster, Leeds, Nottingham, Nottingham Trent, Oxford Brookes, Plymouth, Queen Mary's London, Royal Agricultural, Reading, Royal Holloway, St Andrews, Swansea, UCL, UEA and York. Overseas: Business Hotel Management School Lucerne Switzerland, Trinity College Dublin, EU Business School Barcelona, University of Amsterdam and University of British Colombia.
The breadth of subjects included –
Accounting & Finance, Aerospace Engineering, Biological Sciences, Business & Management, Business & Marketing, Cellular & Molecular Medicine, Chemical Engineering, Chemistry, Classical Studies, Creative Events Management, Drama, Economics, Econometrics and Operations Research, Engineering, English & History of Art, Environmental Geoscience, Fashion with Business Studies, Geography, Geology, History, History & Politics, History of Art, Human Nutrition, Information Engineering, Interior Design, Law, Marine Biology & Oceanography, Marketing, Maths, Mechanical Engineering, Medicinal & Biological Chemistry, Medicine, Midwifery, Music, Natural Sciences, Nutrition & Food Science, Occupational Therapy, Optometry, Physics, Physiotherapy, PPE, Psychology, Real Estate, Rural Land Management, Sociology, Spanish & Economics, Sports Science, Theatre Studies