Sixth Form Open Evening 2019
With top inspection grades and over two-thirds of results A*-B at A-Level, find out how Truro School Sixth Form could be the springboard to your successful future at our upcoming open evening.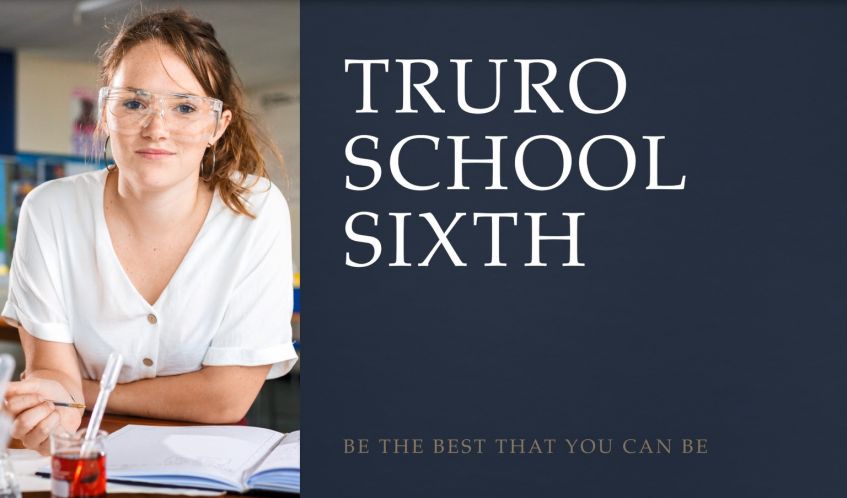 Open Evening Information
Tuesday 24 September
5.00pm – 8.00pm
You are invited to attend an Open Evening between 5:00pm and 8:00pm at Truro School on Tuesday 24 September. Find out how Truro School Sixth Form can set you up for life through talking to teachers and students in your subject areas.
Arrivals on the Open Evening are flexible, however it is recommended that you turn up no later than 7:00pm to give you enough time to get a real taste of what Truro School Sixth Form has to offer. Advanced bookings are not required.
There will be the opportunity to visit each subject, where the Head of Department will be happy to answer any questions you have. Take the opportunity to see what sort of thing you could expect from life at Truro School's Sixth Form and talk to current students in a relaxed environment.
Free parking will be available as well as food and refreshments in the Cafe.
Head's Presentation
Headmaster Andrew Gordon Brown will be giving a welcome talk throughout the evening, alongside Co-Heads of Sixth Form Lucy Jupp and Ross Williamson and the Head Boy and Head Girl who will be talking about their experience of life at Truro School
Enquiries
You do not need to book a place for the open evening, just feel free to turn up and explore!
Should you have any questions beforehand, please contact Emma Williams on eew@truroschool.com or 01872 246062.