Medics, Dentists & Vets (MDV)
Careers Team at Truro School
If you are intending to apply to train to be a doctor, dentist or a vet, we have a specialised programme to advise you on every step of your application. There is a designated member of staff to run the MDV programme who helps arrange for you to have mock interviews, feedback on your application, and other support specific to these courses, to ensure you have the best possible opportunity to go where you want.
What we offer:
Students can join an email group which shares all the latest info on medics/dentists/vet applications
Dedicated area of the Careers Room to provide them with info about the jobs, and advice practise for BMAT and UKCAT tests. truro School is actually an exam centre for BMAT (BioMedical Admissions Tests) so students can take the exam on site.
Business Lunches to meet professionals in these areas, network and ask advice in an informal setting, e.g. former pupil and current medical student Alex Maidwell-Smith visited in October 2016 to give a talk on a career in Medicine and advice on applications.
Focused help with preparing UCAS personal statement with Miss Thompson (Director of Student Progression)
Arranged trips to University Open days, e.g. Bath, Bristol, Exeter, Cambridge and Oxford
A bi-annual careers fayre in which all three professions are represented by professionals in the field.
Attend a UCAS convention in March/April of your Lower Sixth, where over 100 different universities are present.
Mock interviews with professionals, practising traditional interviews and MMI.
Continued career support after leaving Truro School, with the 3 year support programme carried out by Head of Careers, Nancy Kenward.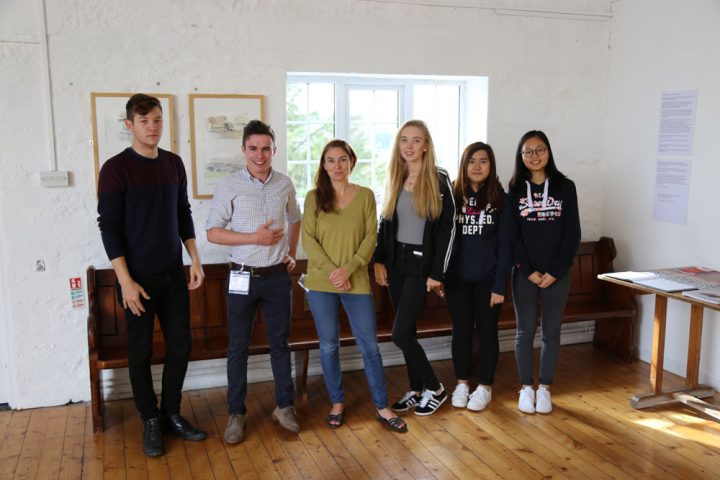 Former pupil returns to inspire next generation of medics
On Friday we were lucky enough to have a visit from medical student Alex Maidwell-Smith, a former pupil in his last year of medic training.
Read more here.
Work Experience
Students are encouraged to take up work experience during their summer holidays. The careers team have many contacts in order to help students secure themselves a placement. Some of examples of previous work placements:
GP Surgery
Veterinary Practice
Cruise Ship Sick Bay
Dental Practice in Spain
Local farms, helping with lambing
Animal rescue centres
Mock Interview Process
Once you have chosen and applied to your University to study MDV, we begin training and practice for the interview process. There are 2 mock interview events a year for Upper Sixth students, one traditional interview which is carried out infront of a panel that includes professionals in the area you are applying and a professional who runs admissions interviews at Exeter University, providing valuable feedback and advice throughout the process.
The second is done in an MMI format (Multiple Mini Interviews) and is carried out with 5 minute slots at stations with teachers and professionals from the industry.
Help is also given for international application processes, see Overseas University Applications for more information.