Leiths at Truro School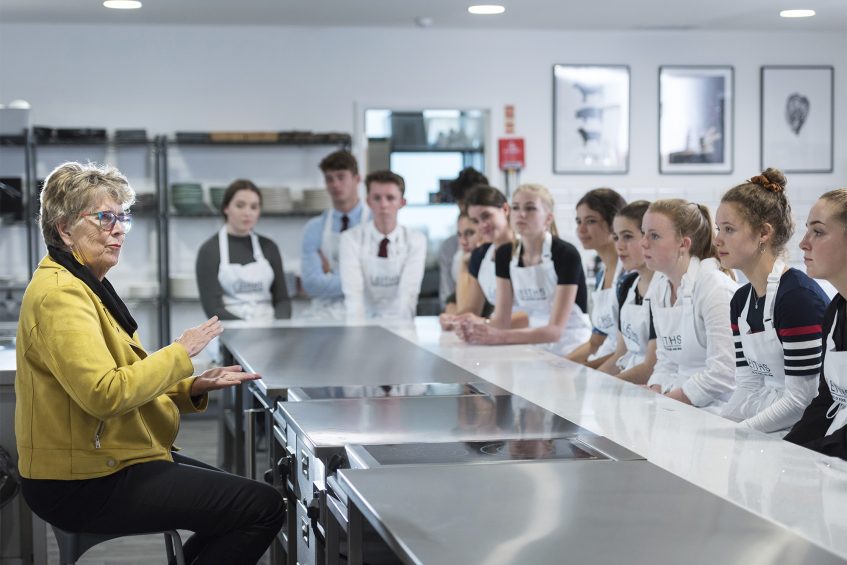 Our purpose-built cookery school offers state-of-the art workstations and equipment, a large demonstration area with overhead camera and a brand new Café.
What you will study
The 'Leiths Certificate in Food and Wine' is a prestigious professional cookery course, the primary aim of which is to provide students with valuable life skills for independent living as well as employment opportunities. You will gain the confidence to cook by making judgements on the ingredients available, understanding dishes that complement each other on menus, and learning the methods used to cook and serve the food to achieve the best results. Over the five-term duration, you will be designated your own workstation including an oven, hob space and kitchen equipment. By the end of the course, you should be able to show that you can produce specified dishes using professional methods to the required standard under timed conditions. During the first year, you will study a wide range of basic methods to master the basics of professional cookery. Beginning with soups, sauces, pastry, bread and cakes you will soon be tackling complex menus such as duck with ginger, honey and lime followed by chocolate mousse and sirloin steak with béarnaise sauce, sauté potatoes and pavlova for dessert, as well as a traditional roast chicken with all the trimmings.  
  By the second year, you will really start to master the art of professional cookery. The Leiths Academy programme is not just about learning how to cook, it is about achieving perfection with food. Attention to detail therefore creates a large part of the assessment criteria in the second year of the course, proving that you can work calmly under pressure in a professional kitchen. Meals on the second year menu include Trout en papillote with a beurre blanc and sweet potatoes roasted with bay and orange; Homemade tortellini with tomato and basil salsa, parsley oil and garlic foam; and a dessert tasting plate including  vanilla cheesecake, raspberry coulis and jelly, meringue cuite grissini and a quenelle of home-made ice-cream. You will also study wine pairing and tasting with a professional sommelier from Leiths gaining valuable knowledge about which wines work best with which flavours and foods. The Leiths School of Food and Wine programme has previously trained chefs including Joe Mercer-Nairn (Medlar) and Matt Christmas (Chez Bruce). TV personalities also feature on Leiths' Alumni list including Lorraine Pascale, Gizzi Erskine and Matt Tebutt.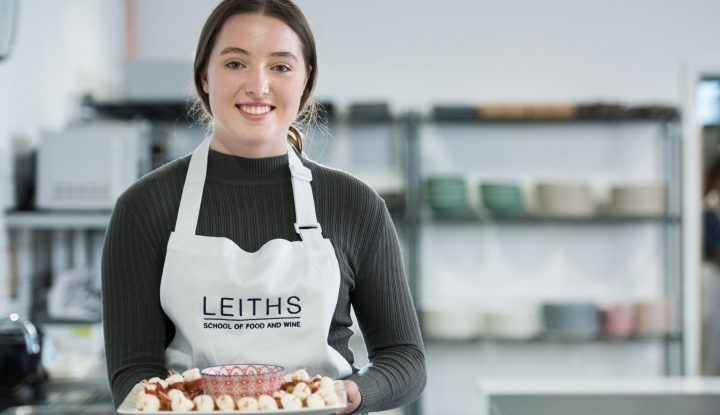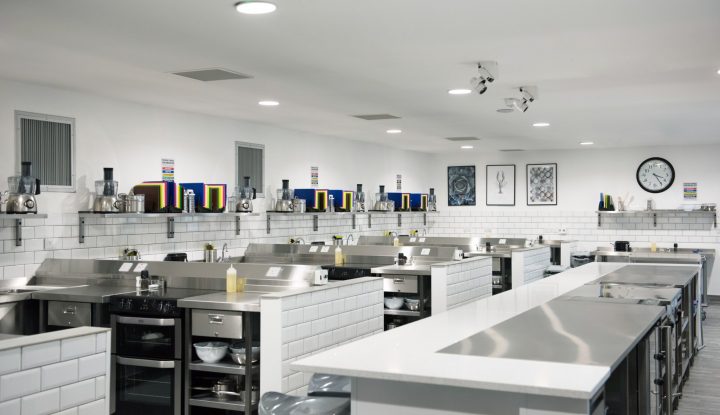 Be taught by the best
Maria Taylor has been appointed Head of Cookery for the new course. Maria arrives with a wealth of experience having previously held the roles of Head of Cookery at St Peter's in Gloucester and Dean Close in Cheltenham. Maria is not just your standard Food and Nutrition teacher; she also boasts accreditation by Leiths, producing a clear pathway if you aspire to be the next Michelin Star success story. In addition to the bespoke new facilities, Sixth Form Leiths class sizes will be no more than 10, meaning that there will be significant support to help you progress. There will also be regular visits from Leiths training chefs from the school of food and wine in London and weekly assessments allowing you to aspire to be the very best.
Unlocking future employment opportunities
Whether you are considering university or full time work after Sixth Form, the Leiths Certificate opens the door to a world of opportunity. Upon successful completion of the course, you will be eligible to apply for positions advertised on the 'Leiths List' where private clients source staff for a multitude of different catering needs. Whilst Leiths have a significant number of private clients based in Cornwall, opportunities exist across the entire country and also abroad, be it one-off private functions during university term time or longer-term employment opportunities during university holidays or a gap year at ski resorts, aboard yachts or in private family homes.  Furthermore, the prestigious Leiths training will make you extremely employable at one of the many top-notch restaurants and cafes which Cornwall boasts.
Boost your university chances
Universities are increasingly looking for students who can offer more than just academic ability via A-Levels. For example, did you know that only around one in five applications to Oxbridge universities are successful? The harsh reality is that even a straight set of A-grades may not be enough to get you into your first-choice university. With applications to top universities far exceeding availability, you need something on your CV that will make you stand out from the crowd. The Leiths Certificate is a highly demanding course that will develop key transferable life skills. Many of the challenges on the certificate require you to work as a team to meticulously create restaurant-quality food within strict time limits  and budgets. With a professional Leiths Certificate of food and wine on your CV, you will highlight to universities that you have strong organisation and practical skills and that you can work well with others. These skills are hard to demonstrate through the more academic subjects, giving you the edge against other candidates. But don't just take our word for it. The Leiths Certificate has this year been accredited by the Confederation of Tourism and Hospitality (CTH), which means that the 2018/19 course will also give you a Level 3 Extended Certificate in Professional Cookery' which awards sought after UCAS points. In fact a Distinction will earn you 36 UCAS points which is significant when you consider an AS at Grade A is worth 20 points and an A level at Grade C is worth 32 points.
Built around your timetable
The Leiths Certificate at Truro School is designed to fit around your long-term goals and objectives. With this in mind, you can study the course in two different ways. The first option is to complete the programme as part of your enrichment options on your Sixth Form timetable. However, if you already have an enrichment activity that you do not want to sacrifice, evening classes are also available, taking place once each week from 4 – 8.30 pm.
Leiths Certificate of Food and Wine Five-term course commencing September 2019 (Lower Sixth) The 'Leiths Certificate in Food and Wine' is a prestigious and internationally recognised course which will be an asset on any CV and personal statement. Successful students are eligible to join the 'Leiths List', which provides excellent employment opportunities; from short-term holiday and gap year placements to permanent long-term career opportunities, especially in Cornwall where Leiths has a significant number of private clients. In addition, the course is accredited by Ofqual as a CTH (Confederation of Tourism and Hospitality) Level 3 Extended Certificate in Professional Cookery eligible for up to 36 UCAS points to significantly boost access to university. Students will gain this professional qualification in addition to the prestigious Leiths certificate. The cost of the course will £295 per term over 5 terms and will be added to the school bill. This fee includes a set of chefs' whites, a personalised set of professional knives, course cookery book and all teaching materials. Students will take home the fruits of their labour each week for the family to enjoy and all ingredients and takeaway containers will be provided. The course will involve a time commitment of 4.5 hours per week on timetable within the A level 'enrichment block' as well as homework in the form of weekly written timeplans and coursework tasks to be completed each term and during each holiday.  In addition, students will take a Level 2 Food Hygiene qualification and a wine course run by a Leiths Sommelier. They will also participate in a formal event, catering for a large canapé party to gain valuable experience of working under pressure as part of a professional catering team. The number of places on this course are strictly limited and in demand.  Application is via the enrichment form. If you would like further information please do not hesitate to contact Maria Taylor (Head of Cookery School) on mat@truroschool.com.    
Day Courses
For the wider Truro School community, Saturday mornings during term time will host a new CookSat programme. Students, parents, friends and family will be able to book onto a wide range of courses from 'Saturday night takeaway', to 'Dinner party diva' and 'Cupcake crazy'. Full details can be found at www.truroschoolcookery.com