A Level Results 2017
Latest A Level Results from Truro School's Sixth Form
There were warm hugs and heartfelt congratulations in Truro School's Sixth Form common room on Thursday 17 August as students celebrated two years of hard work.
A Snapshot of Grades
Over 40% of grades at Truro School were A* or A, with 16% in the top A* bracket. Over 20% of the entire year group achieved 3 A*-A grades or more. The top 100 students in the cohort secured 78% of results between A* and B.
Note
The following national grade comparisons use Truro School's latest results data (post remarks) alongside official national data on provisional A-Level results published by JCQ. Please note that there may be minor changes to the national data once remark requests have been processed up and down the country. All figures are rounded to the nearest whole number.
43
% A*-A
at Truro School
26
% A*-A
National % A*-A Average
70
% A*-B
A*-B at Truro School
53
% A*-B
National % A*-B Average
ALPS Outstanding
Rated Outstanding for value added by ALPS.
---
Subject Highlights
There were subject-based triumphs across a broad range of curriculum.
Biology, Geology, German and Spanish closely followed with A*-B rates of 75% or more. In the school's Extended Project Qualification, an optional extra A-Level where students take on a project of their choice, 15 out of 18 students achieved either an A* or an A grade.
---
All Six Oxbridge Candidates Secure Places
Around only one in five students are successful in applying to Oxbridge university nationally, however Truro School's Oxbridge programme has bucked the trend with an acceptance rate standing at more than twice the national average. All six Oxbridge candidates secured their places at Oxford and Cambridge universities.
A Snapshot of University Applications
98
% of students accepted into their first or second choice university
of 100 students that applied
100
% of candidates
Meet their offers for places at Oxbridge Universities
52
% of students
Heading to Russell Group Universities (of 100 pupils that applied to UK and overseas universities)
---
Headmaster's View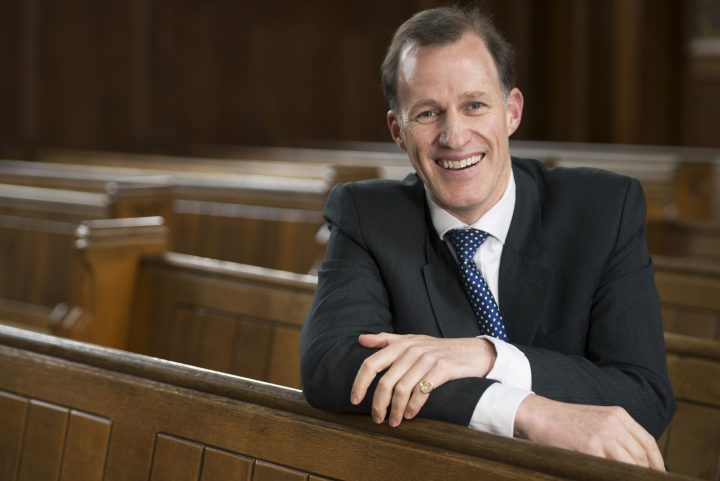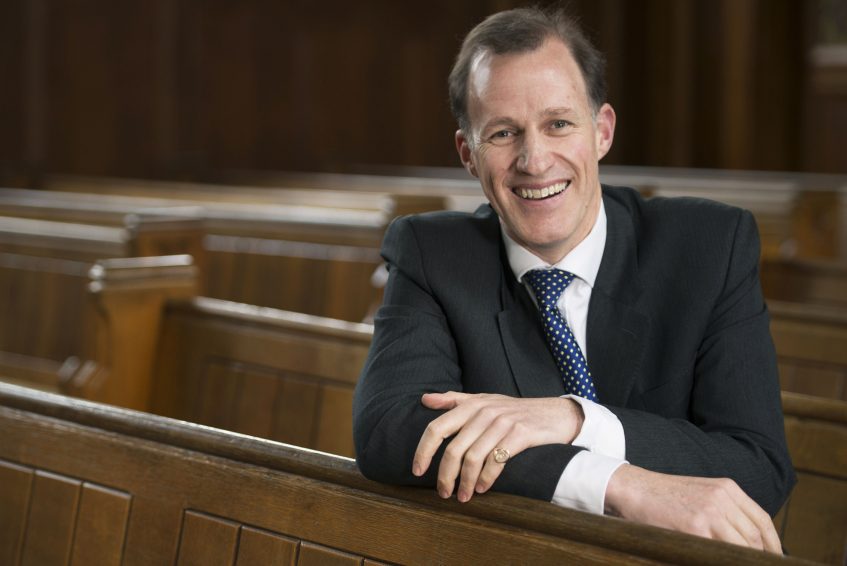 Mr Gordon-Brown, Truro School's Headmaster, said:
"I am very proud of our Sixth Form students who are today enjoying the fruits of their terrific efforts over the last two years. We are celebrating both with our academic high flyers and those for whom more modest grades are a real triumph. I am delighted that 25 students have achieved 3 A/A* grades or better. The top 100 students in the cohort achieved close on 80% A*-B across their exam entries. Equally, with a 99% pass rate, there are many students whose C and D grades are a great testament to their effort and the value added in the classroom by our dedicated teachers."
---
Matthew Johns – Electronic Engineer
Matthew Johns is off to study Electronic Engineering at Southampton with his results of A* grades in Maths and Physics along with two A grades in Chemistry and Further Maths.
Along with 17 other Truro School students this year, Matthew studied the Extended Project Qualification (EPQ), an optional A Level where students take on a project of interest. Matthew used his talent in electrical engineering to design and build a radio controlled sailing boat. Mathew not only secured an A* in his EPQ, but also achieved a 100% mark.
Mr Sampson, Head of EPQ at Truro School, said:
"This is a remarkable achievement. It is exceedingly difficult to achieve 100% in an EPQ. Matthew continually worked well beyond what would normally be expected of a student at A Level. Matthew's levels of skill and precision, and the effectiveness of his time management were exemplary throughout. His project certainly provides him with a strong grounding as he goes on to study Electronic Engineering at Southampton."
India Preston – Art foundation at Oxford Brookes
India is excited to be heading off to Oxford Brookes to study an Art Foundation course this year after receiving two A*s and two A's at A Level results this morning.
India, who won the Under 18 Award in the Imagine Falmouth Art Competition at the end of her AS year, said:
"I was really quite nervous walking up here to collect results but it's such a nice relief and I'm just really excited now."
---
Change to Linear A Levels Benefits Truro School
There has been national uncertainty surrounding results this year with students receiving new linear A Level grades for the first time.
Mr Gordon-Brown commented:
"The change to linear A Levels has meant a more enjoyable educational experience for our Sixth Formers. It has been a joy for our teachers to claw back additional teaching time by not having the prepare students for AS exams in the Lower Sixth which do not count towards the full A Level. The move has also allowed our students to make the most of their individual talents, taking advantage of the many enrichment options on offer, and developing the leadership and employability skills which in the end will be just as important as their academic qualifications. Their passion for music, drama, sport and outdoor pursuits has been exceptional, as has the leadership roles they have played as school prefects, enhancing our reputation as a leading school in the South West committed to educating the whole person, mind, body and spirit."
---
Maria Chart – Head Girl off to Ivy League University in America
Truro School's Head Girl will be celebrating this weekend before jetting off to Columbia University in America on Monday to study Mechanical Engineering after receiving A*s in Maths and Chemistry and two A's in Physics and History this morning.
Maria said:
"I'll definitely be having a celebratory get together this weekend to say goodbye to everyone. It's just such a relief, the A Levels were definitely the most stressful couple of months of my life."
Piran Venton – Maths at University of Cambridge
Piran Venton was delighted this morning when he received his long anticipated results, achieving an outstanding two A* grades in Maths and Further Maths and two A grades in History and Religious Studies.
"I was really hoping for good results as I thought that the Maths and Further Maths exams had gone okay and the other two went better than I thought, but I was still nervous coming to collect them this morning."
However, Piran, who is off to Cambridge in October to study Mathematics, was under extra pressure this year to meet his UCAS demands, having to achieve specific Maths levels for acceptance into Cambridge University. Co-Head of Sixth Form, Jane Rainbow, said it was an "outstanding achievement" for Piran.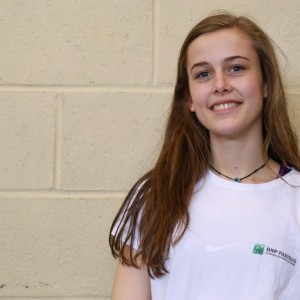 Caitlin Maxwell – Fencing in Budapest for a year
After achieving fantastic results in her A Levels this morning, with A* grades in English and History and an A in French, Caitlin is looking forward to her future gap year plans.
After qualifying to represent Team GB in the European and World Fencing Championships earlier this year, Caitlin will be spending a year abroad in Hungary having professional Fencing training and competing in the junior and senior world cup circuit before accepting a deferred place to study History at University College London in 2018.
"It's such a relief, everyone has put so much work into everything this year and it's really nice to know that all the hard work has paid off."
Tom Burgess – Music at Durham University
The reality took a little while to sink in for Tom this morning after he opened up his A Level results to discover he had achieved three A* grades.
Ecstatic with his results in Music, Maths and Further Maths, Tom is now looking forward to studying Music at Durham University. Tom has been extremely busy for his final year of A Levels, having also completed an EPQ project this year, where he created his own contemporary jazz album.
Tom said:
"It was a bit of a struggle towards the end trying to fit all the revision in. I really didn't know what to expect this morning, you go through every possibility of going through clearing but I never expected this. I go to university in October so I have a while for it to sink in."
Torin Gillies - Off to Kings College London
Torin was over the moon with his results this morning, saying that the journey in to collect them was the "longest car journey I've had", after waiting all summer to find out how he had done.
After achieving A, B, B in Economics, History and Music, Torin will be attending Kings' College London from September to study Liberal Arts in Politics and Music.
"I'm so excited, I just can't believe it's happened. I was so nervous coming in this morning, it was horrible and I'm just so stunned. I'm so relieved it's all done, I found the new A Level system really hard but getting the results this morning is such a relief," said Torin.
Beth Leighfield – Geography at University of St. Andrews
A Level student Beth had a huge smile on her face as she opened her results this morning, discovering that she had achieved two A*s in Geography and Business Studies and an A in Geology.
Beth, who is the current British Under 18 Girls' Longboard Surfing Champion, will be heading to St Andrews University to study Geography and says she hopes to keep finding time to compete in surfing alongside her studies.
"I'm really happy with my results, it's such a relief I didn't think I was going to get in," said Beth.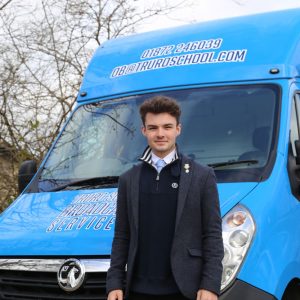 Matt Pitman – working as a Videographer and Editor
One student who was not present at results day was Matt Pitman, who collected his results electronically from Manchester after landing himself his dream job at one of Europe's largest social media marketing agencies.
Matt began working at Social Chain after completing his A Levels in June, and we contacted him this morning to find out how he was getting on.
Delighted with his results of A*, B and a C, Matt said:
"I've done very well, achieving way above my predicted grades in certain subjects and it will provide me a great base to fall back on should I ever need to.

With regards to the job, it's everything I could have hoped for and more. Every day I am working with some of the world's biggest brands whilst being given creative control, and lots of free food, what more could I want!?"
Matt, who has a confirmed offer at University of Salford to study Film Production should he wish to attend in 2018, is also hoping to visit Truro School in the coming academic year to give a careers talk.
Sixth Form Course Guide