A Level Music
A Level Music at Truro School Sixth Form
Truro School has a dynamic, high-achieving Music Department that gives pupils a wealth of solo and ensemble performance opportunities and the chance to excel academically.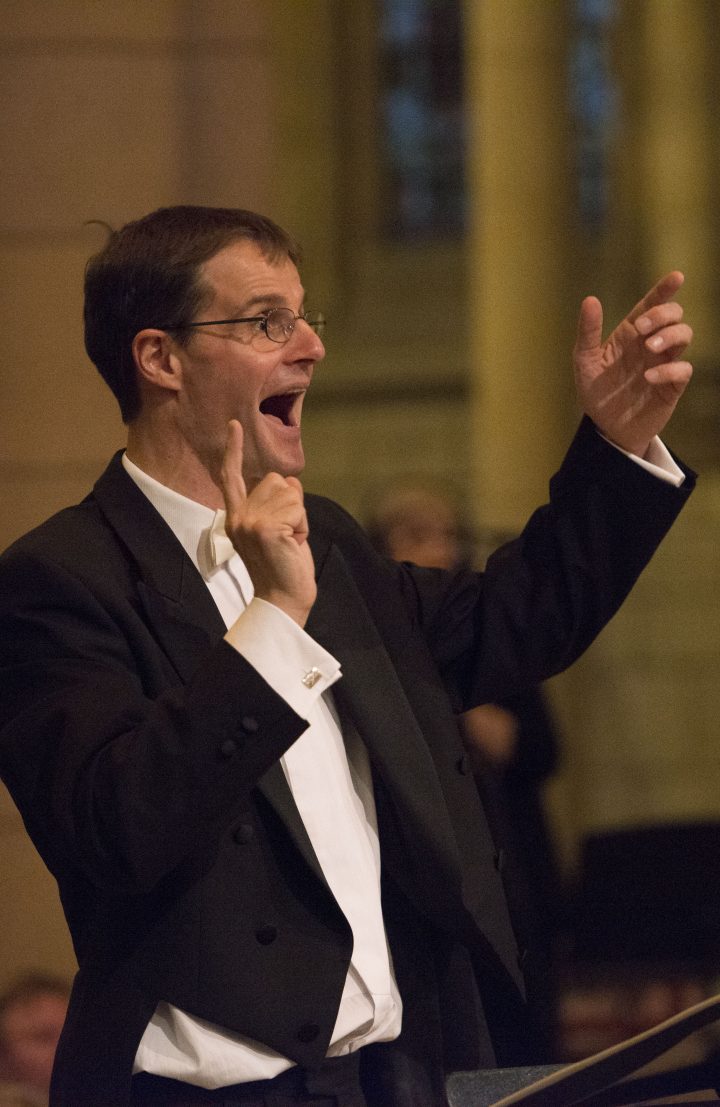 Head of Department: Mr Martin Palmer
Likes: Maltesers, Cornwall, performing many different types of music, house building, foreign languages, swimming, cycling, tasty food, hard work, big projects, sunshine, snow, life!
Dislikes: Mizzle, Drizzle, Country and Western music, queues, very slow drivers, "I got Bills …"
Background/Experience: Cellist in Northamptonshire County Youth Orchestra, bass guitarist and keyboard player in various (quite bad but fun) rock bands. Studied Organ, Cello and Conducting at the Royal Academy of Music.
Spent 20 years conducting everything possible in London and teaching at top London schools. Now Director of Music for Truro School, Truro Choral Society and Truro Symphony Orchestra, and occasional organist at Newquay Parish Church and Truro Cathedral.
Music A Level offers pupils who play any instrument or sing the opportunity to develop their performing, composing and appraising skills within the school's busy, buzzing and vibrant Music Department.
Students have opportunities to perform in a variety of ensembles; bands, choirs, and orchestras, from the traditional Senior Chamber Choir and Symphony Orchestra, to the more contemporary Senior Jazz Orchestra and Samba Band.
Why study A Level Music?
Music is not only taken by students wishing to study the subject at university or music college, but is just as often taken as a fourth subject by pupils who are strong performers and are planning on studying Science, Arts or Humanities.
Students who sing and/or play in variety of ensembles tend to do very well at A Level, and you are strongly encouraged to take advantage of the rich and varied extracurricular opportunities on offer at the school. GCSE Music is not essential, although it provides a valuable foundation for the A Level course. However, all students need to be practising musicians, ideally with Grade 5 in theory and performance.
The inclusion of Grade 6 (and above) Theory work into the curriculum leaves our pupils ahead of the game should they wish to continue music at undergraduate level.
What does an A level in Music involve?
The course is divided up into three units: performing, composing and appraising. At the end of each year you are required to give a balanced recital.
You produce several compositions during the course, and at the end of the Spring Term two are handed in for assessment. During the course you improve your aural skills and study contrasting set works.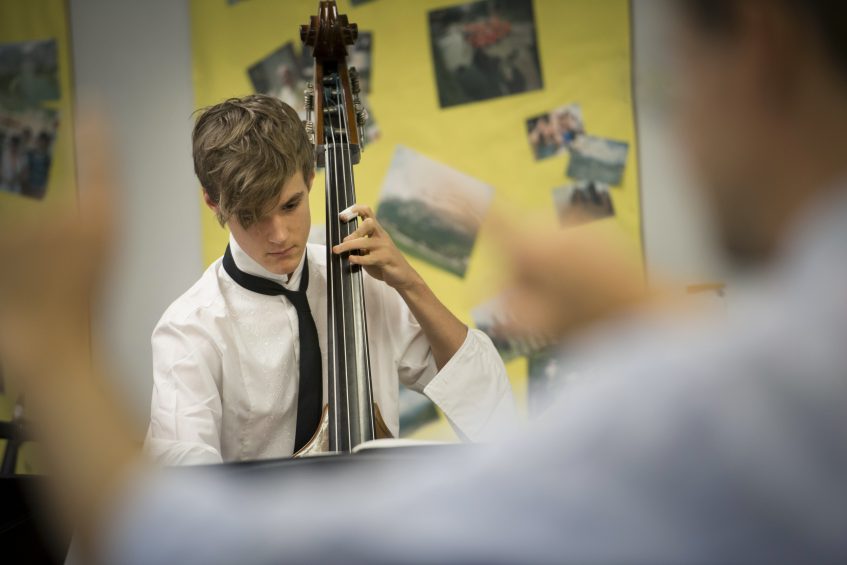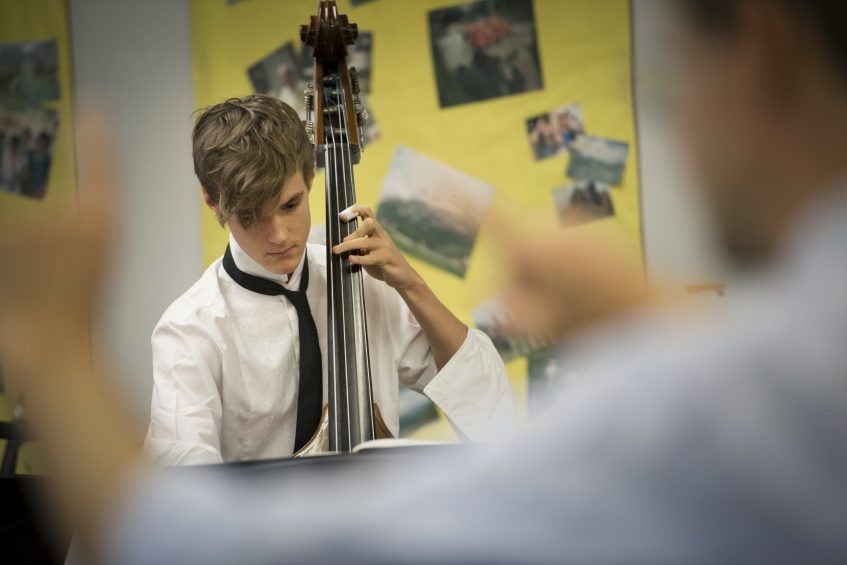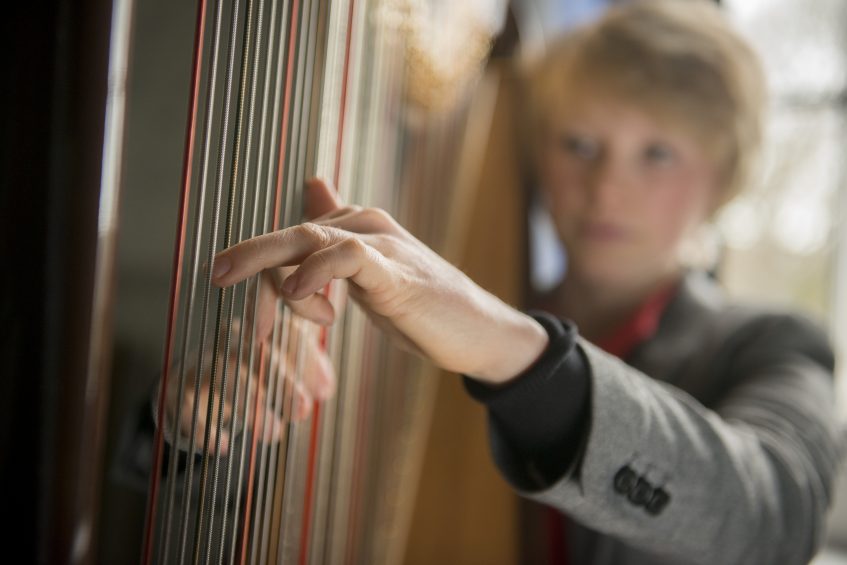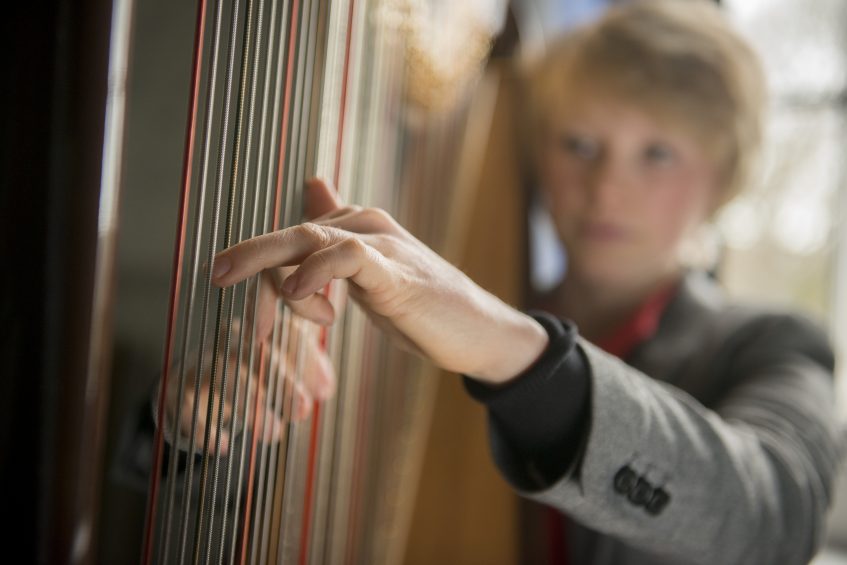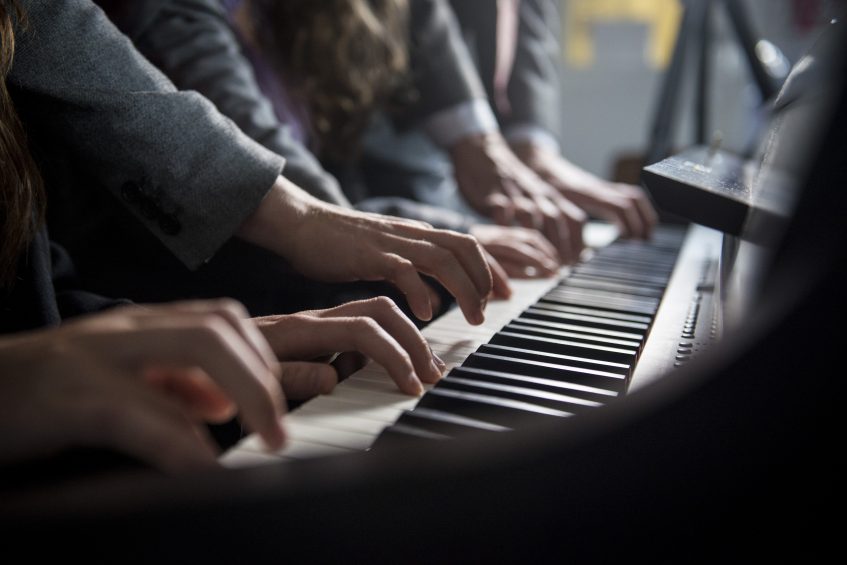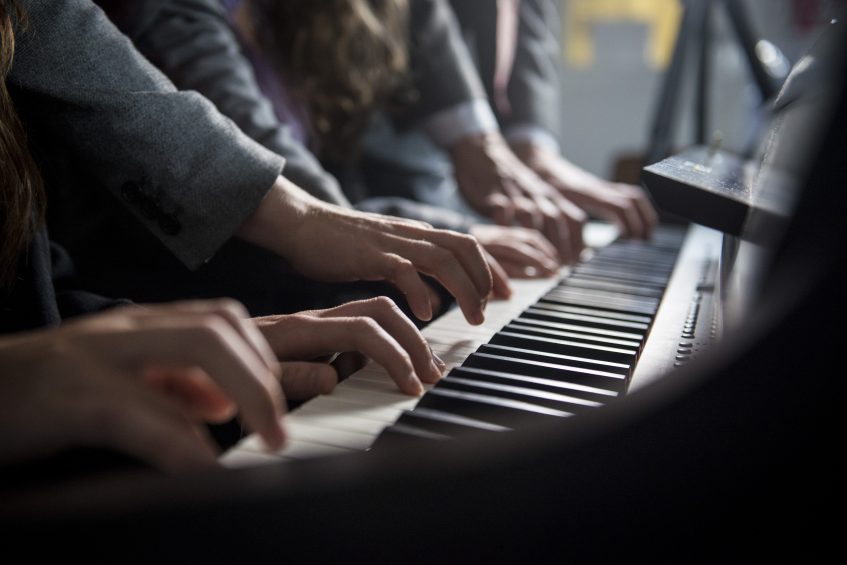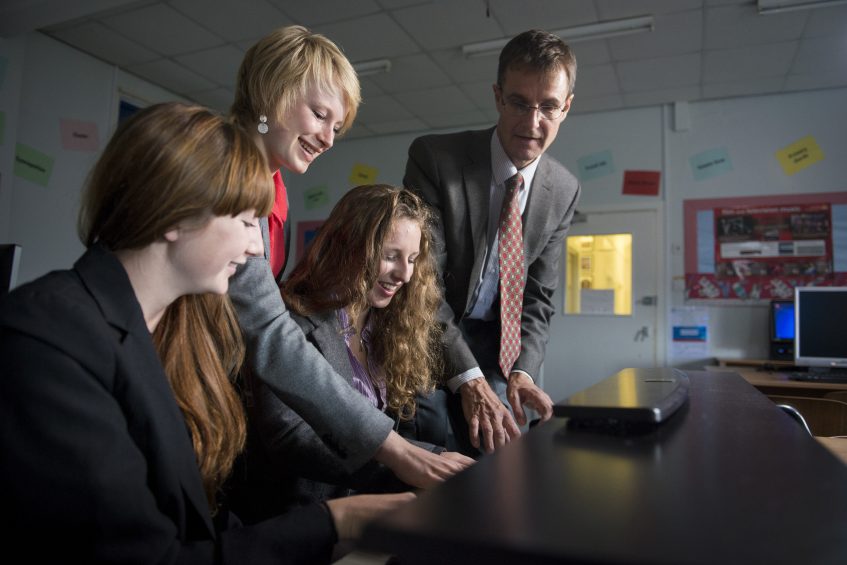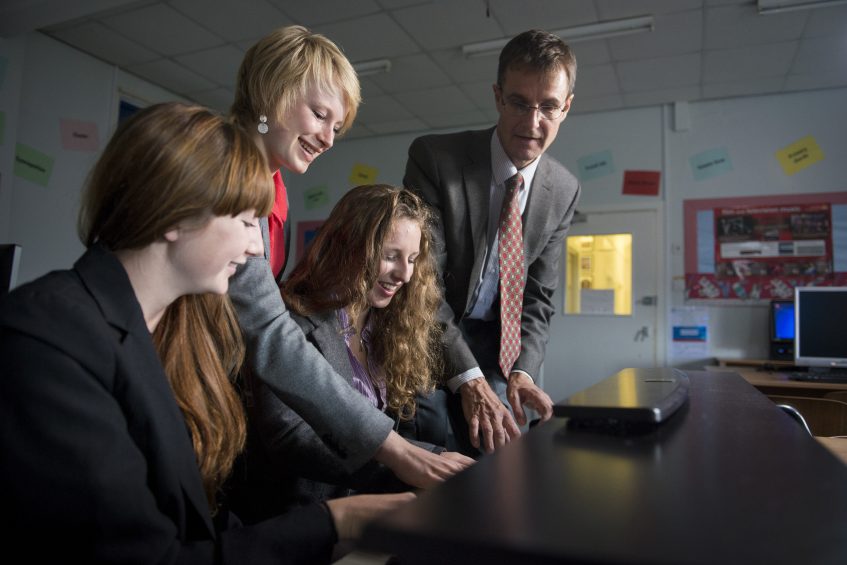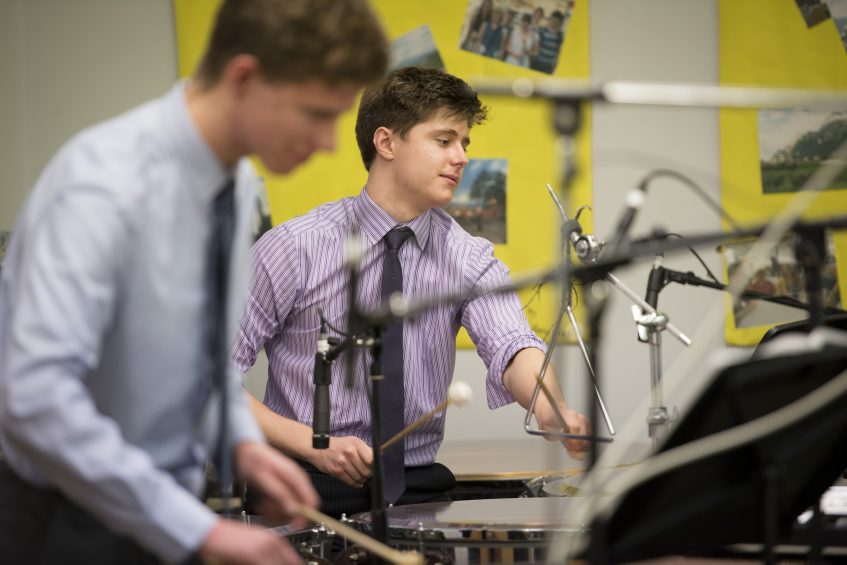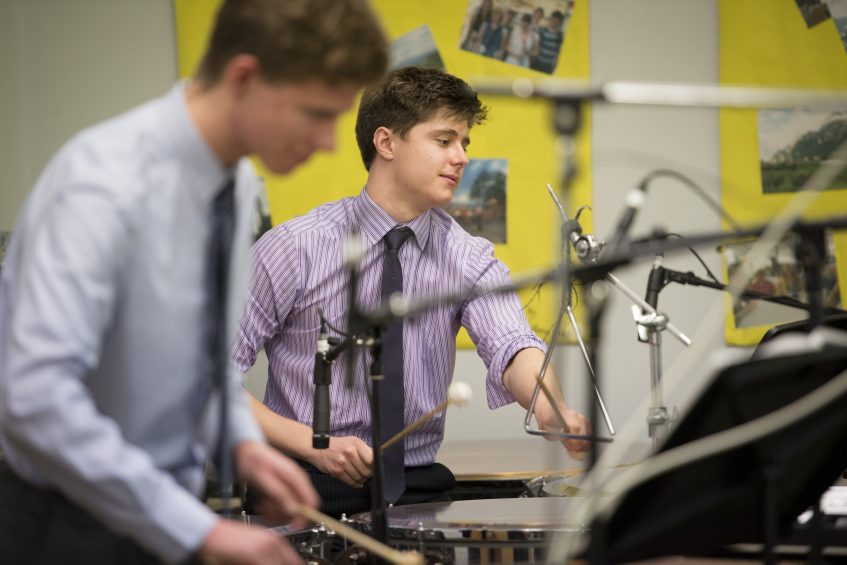 3 Reasons to Study A Level Music at Truro School
With nearly 60 concerts each year, musicians at Truro School have a wealth of opportunities to rehearse, perform and succeed in many different styles of music.
Attend regular masterclasses and workshops with the country's top performers.
Surround yourself with other high-achieving musicians, some of whom perform in county, regional and national orchestras and choirs.
What is an A Level in Music useful for?
We are a high-achieving Department with former students now at some of the best universities and music colleges around the country, and indeed around the world.
Music A Level is also a very good complement to other academic subjects and makes you stand out from the crowd when applying for any competitive degree course. Recent students have gone on to read the subject at university, including two organ scholars and one choral scholar at Cambridge University.