A Level English Literature
A Level English Literature at Truro School's Sixth Form
Enjoy an energetic and vibrant life beyond the classroom with regular theatre and cinema trips, including Shakespeare at Stratford and literary excursions to locations such as Thomas Hardy's Boscastle.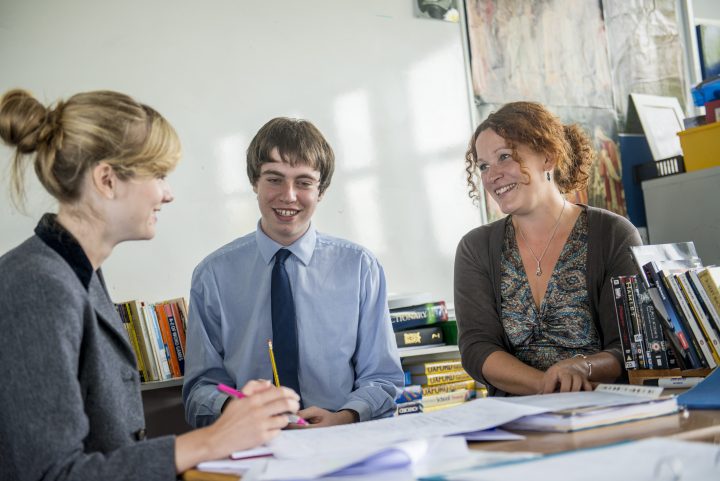 Head of English Literature – Anna Selvey
Likes: beautiful books, Scottish islands, lurchers and moggies, star gazing, London, cooking curries, lurking around old churches and graveyards, Georgian and Medieval architecture, William Morris textiles, long walks by the sea, pottery, ancient music, fancy stationery, hedgerow foraging.
Dislikes: loud, aggressive, illiterate politicians; wastefulness that damages the environment, cruelty to children and animals, frogs and toads, the loss of countryside and our built heritage to rapacious developers.
Background/Experience: BA and MA in Medieval Studies at Exeter, then York- an interdisciplinary subject, linking art history, architecture, literature and archaeology: dissertations on the Early Medieval Iconography of the Virgin Mary and Imagery of the Ruin in Old English Poetry and Art. Three years working in an antiquarian bookshop in York, specialising in folklore and illustrated children's literature.  I have taught English at Leeds Grammar School, King Edward's in Bath, then Bristol Grammar School, with time out with my children in between.
If you choose to study English Literature, then you will already be a person who loves to read and write. But this course also takes this further, to develop your skills in literary criticism, evaluation and debate. You learn to question your own thinking and perceptions and those of others, whilst studying some of the greatest works written in the English language.
Why study A Level English Literature?
You read a range of challenging and stimulating works from a variety of periods and have the opportunity to compare texts and examine works of literature in their historical and cultural contexts. Through discussions and time spent with your teachers and fellow students, you improve your clarity of expression and presentation.
Your lessons range from Romantic poetry to gender politics; from artistic movements to reality TV; from landscape gardening to the use of narcotics; from queer theory to ecclesiastical architecture. In an English lesson, you truly learn what it is to be human.
What does an A Level in English Literature involve?
Our Department staff are specialists in a variety of English genres and authors. There is a regular weekly discussion on Wednesday Iunchtimes, where such topics are covered as; the shadowing of the Man Booker Prize or the TS Eliot Prize for poetry, creative writing workshops, or analysing the latest Sunday evening literary adaptation. This is followed by an afternoon English clinic, where you can have individual help with coursework or essays.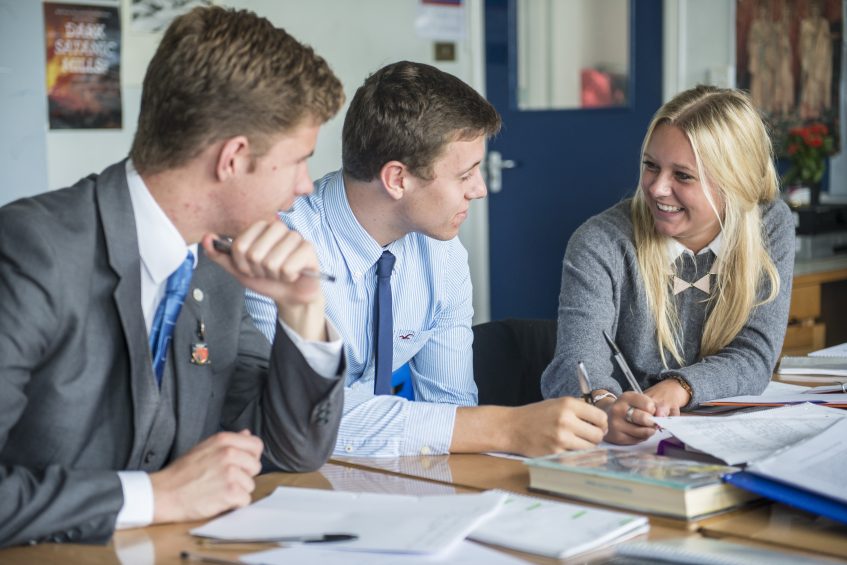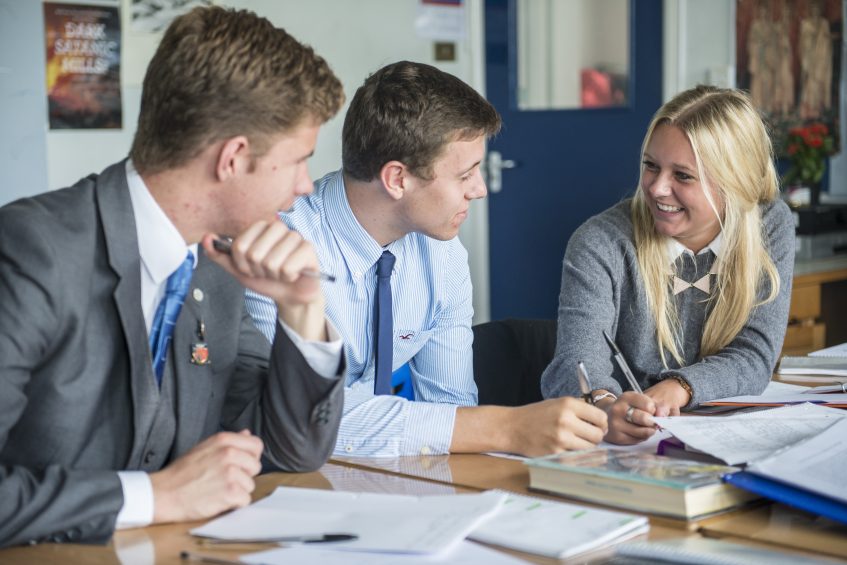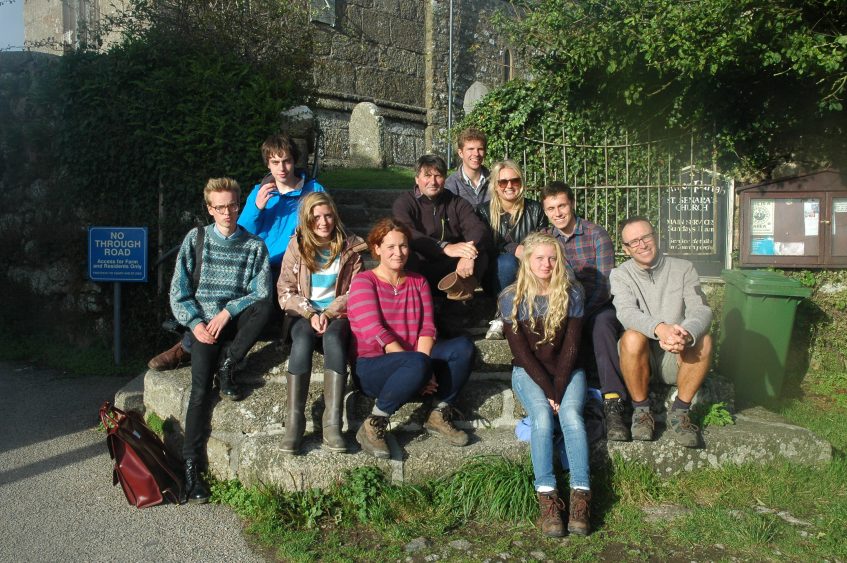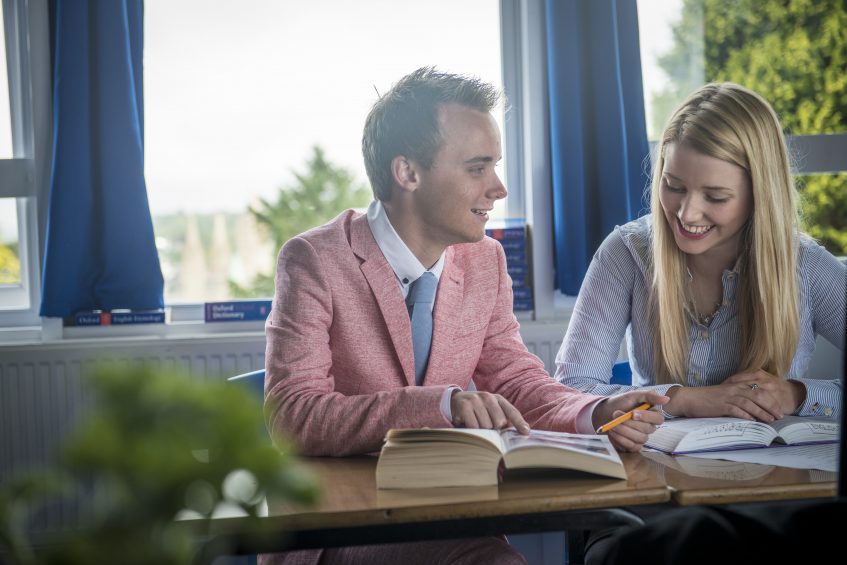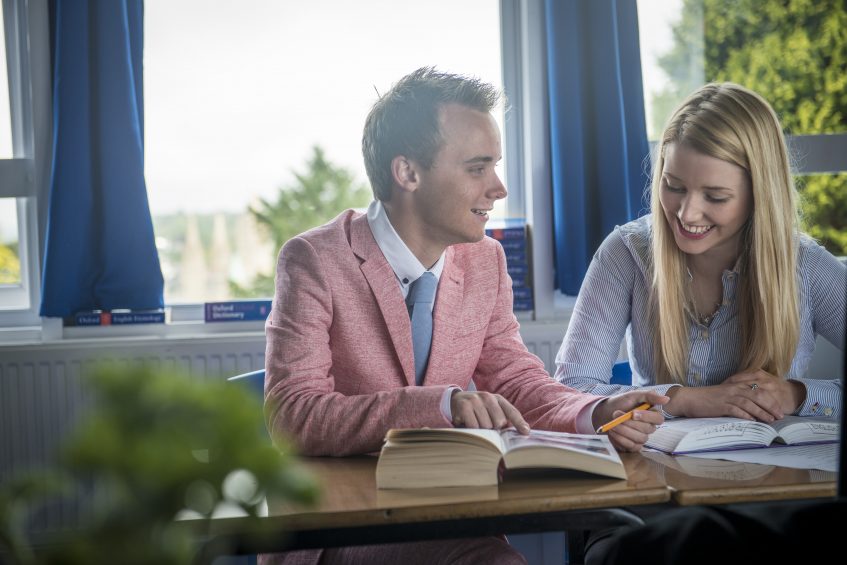 3 Reasons to study A Level English Literature at Truro School
We offer a rich diversity of debating, creative writing, literary lectures and workshops to reflect the joy we take in words and writing.
Benefit from frequent visits from eminent contemporary writers – recent highlights have included talks and workshops with Owen Sheers and Simon Armitage – which further enhances your studies and thinking.
Start the course with a trip to Cape Cornwall and programme of walking, talking and writing to launch the creative reading coursework.
What is an A Level in English Literature useful for?
Universities acknowledge that the skills developed on the English Literature course are the most highly transferable, with English graduates going on to develop the widest range of careers – Publishing, Broadcasting, Marketing and PR, Journalism, Law, Teaching and Politics.
The skills which are highly rewarded at this level are all based around independent thinking: the ability to analyse sophisticated ideas and the ways in which they are presented; to respond both intuitively and rationally to challenging ideas; to summarise and synthesise large and complex text; to develop an elegant and fluent written style; to construct an effective and convincing argument; to build a wide range of cultural and intellectual references; to develop empathy and an appreciation for the human condition and a well-made work of art.