A Level Drama and Theatre Studies
A Level Drama at Truro School's Sixth Form
Flourish and develop your skills within a vibrant, 200 seat professional theatre environment which regularly plays host to prominent theatre companies, including our in-house theatre company, cube Theatre.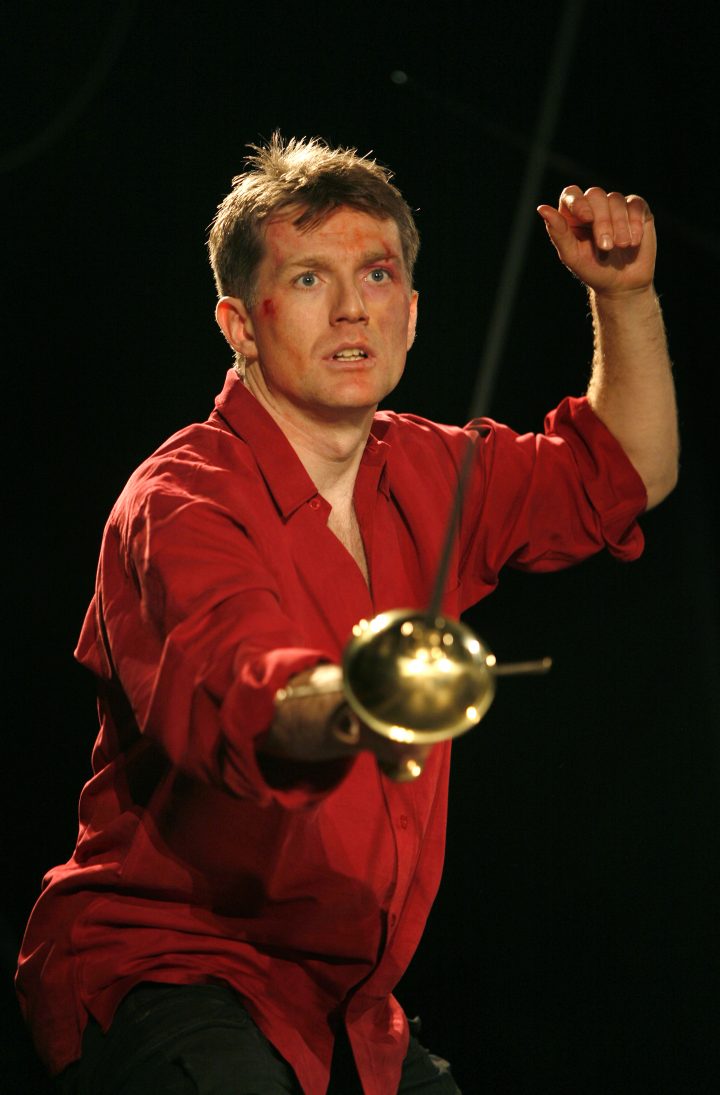 Head of Drama and Theatre Studies – Ben Oldfield
Likes: music, running, yoga, singing, attempting to play guitar, swimming, writing, Dostoyevsky (in fact anything gothic, dark or subversive), Bowie, Kandinsky, Matthew Bourne, people who will give it a go, collaboration, Apocalypse Now and Some Like it Hot, Tom Hardy and Meryl Streep.  And of course, comedy.
Dislikes: prejudice, injustice, inequality, selfishness, bigotry, hypocrisy, cowardice, excuses, being ignored, whistling.
Background/Experience: Trained as an actor at Bristol Old Vic Theatre School.  Had a career as professional actor, director, producer, agent and playwright. Highlights include Great Expectations in Philadelphia, meeting Anthony Hopkins, and various shows at the Minack Theatre in Cornwall. Recently completed an MA in Education, focusing on the significance of the arts in society and how we cannot function without them – very interested in how subjects inter-relate.  My aim is to remain active as a creative artist, making theatre, and to enliven my teaching with genuine experience-based knowledge, looking at themes that are relevant, discussing what matters.
Ben also co-founded cube Essential Theatre, the resident theatre company of Truro School's on-site Burrell Theatre, and together with co-founder Ben Symes, runs many professional masterclasses and workshops with our students, passing on professional experience and knowledge of the acting and theatre industry.
This vibrant and stimulating subject offers a unique set of challenges to the student; the opportunity to engage with theatrical works of past centuries and the present day, the chance to learn team-building, problem-solving and creative skills that you will take into adult life and the chance to grow in confidence as you present your work in front of a live audience.
Why study A Level Drama and Theatre Studies?
Drama and Theatre Studies is respected academically as it builds skills of research, analysis and written expression.
The subject is useful for any career where confidence, communication, self-awareness, flexibility, imagination, leadership or teamwork is involved.
What does an A Level in Drama and Theatre Studies involve?
A Level Drama and Theatre Studies combines a practical focus to the subject with academic rigour. You will be assessed through performance work and written examination.
Our team of teachers and practitioners have all worked as professionals in the theatre industry and staff work together to ensure that your experience of the subject is dynamic, rewarding and fulfilling.
The Burrell Theatre is a fully equipped 200 seat theatre and much of the teaching and learning takes place in and around it. It is also the venue of several productions each year – and A Level students play a major role in many of these shows. In addition we are linked to a local professional theatre company, Cube Essential Theatre, who work closely with the department on school shows and co-produce our biannual performance at the Edinburgh Fringe Festival.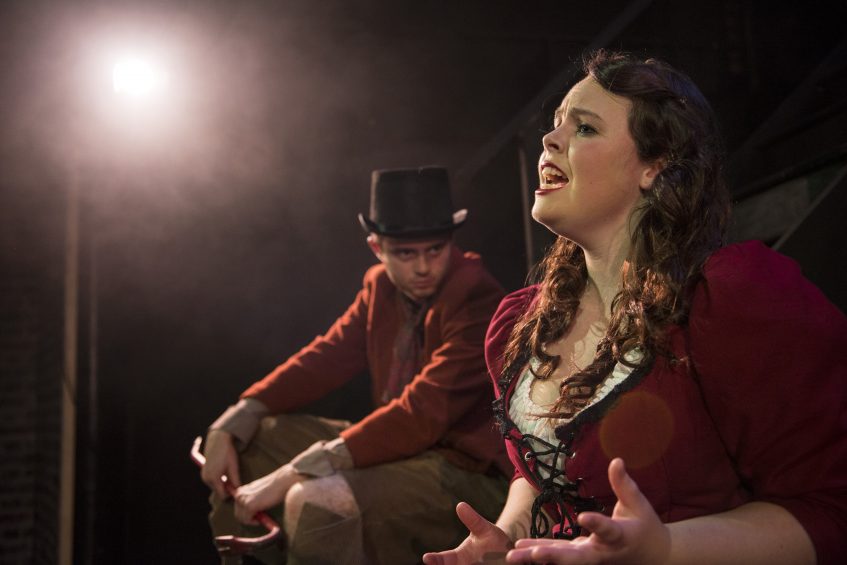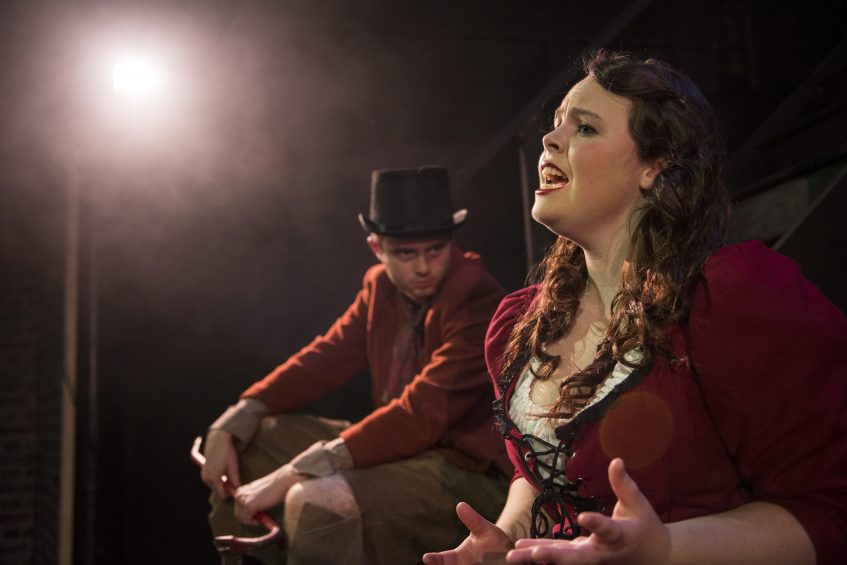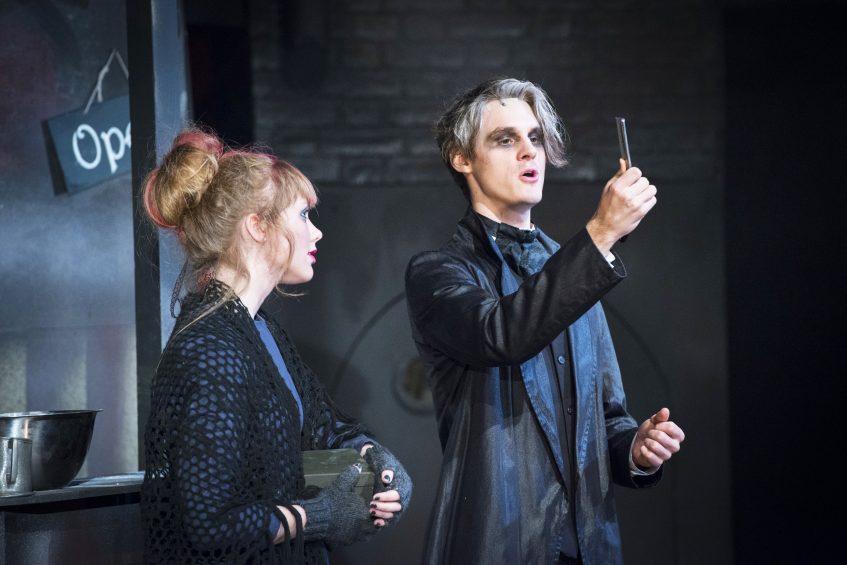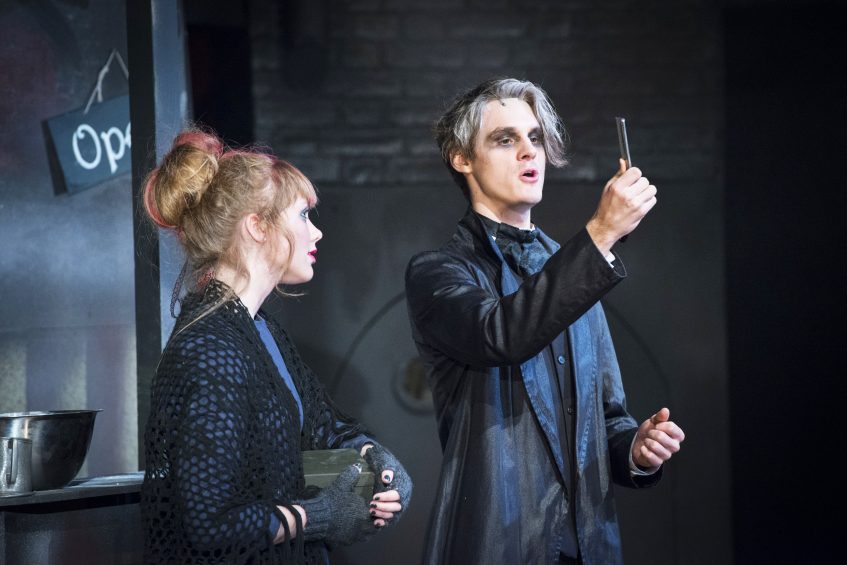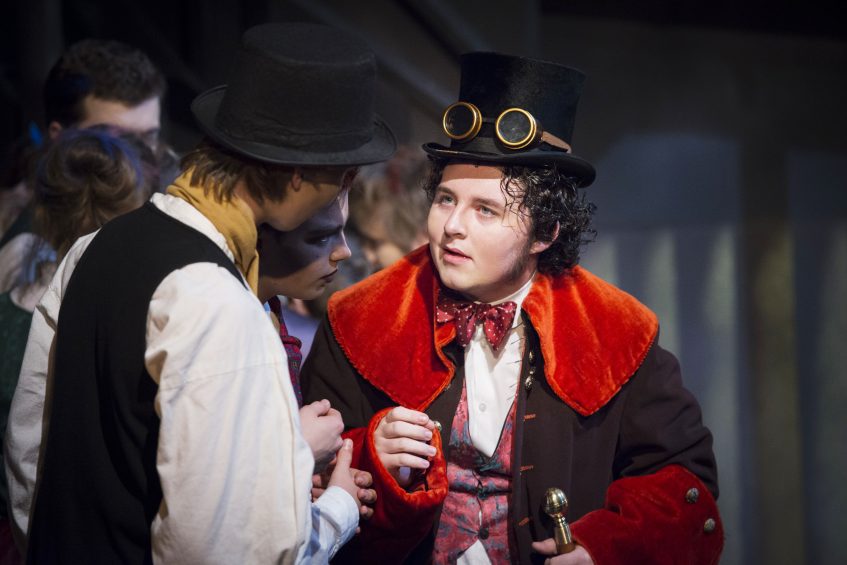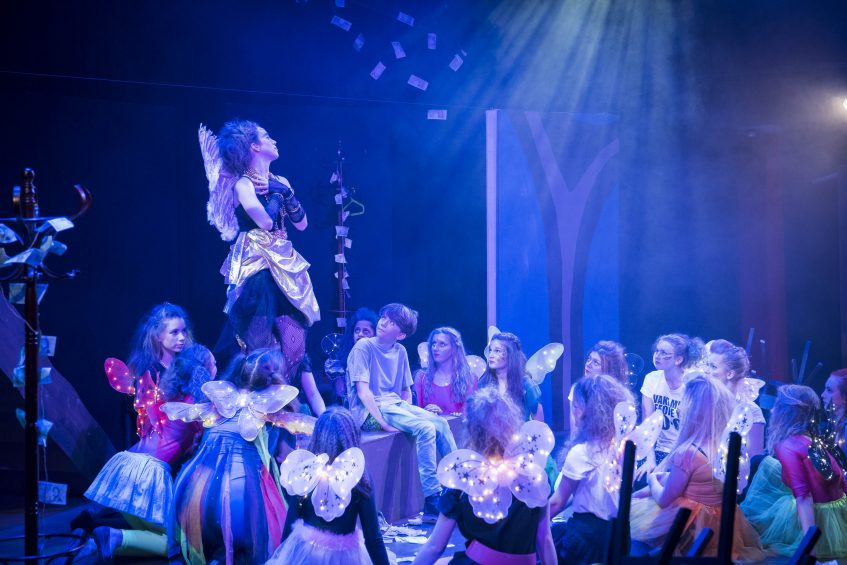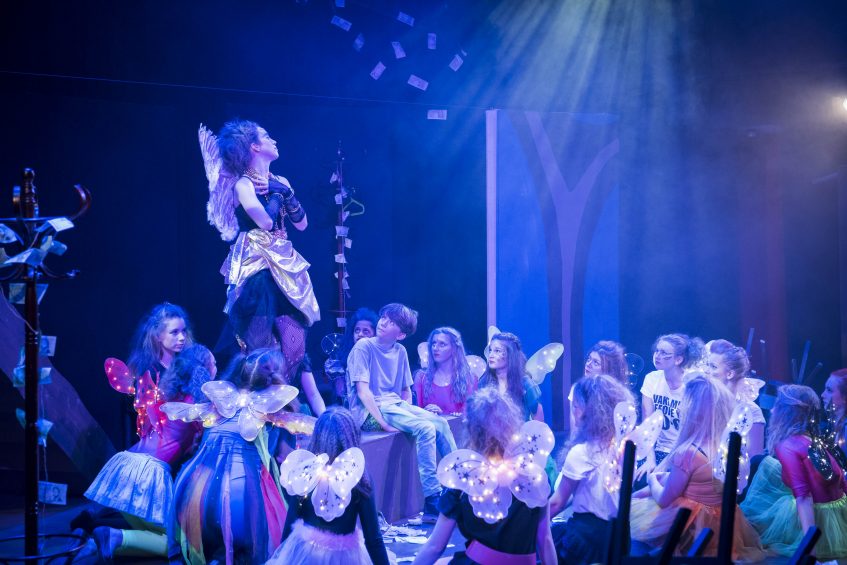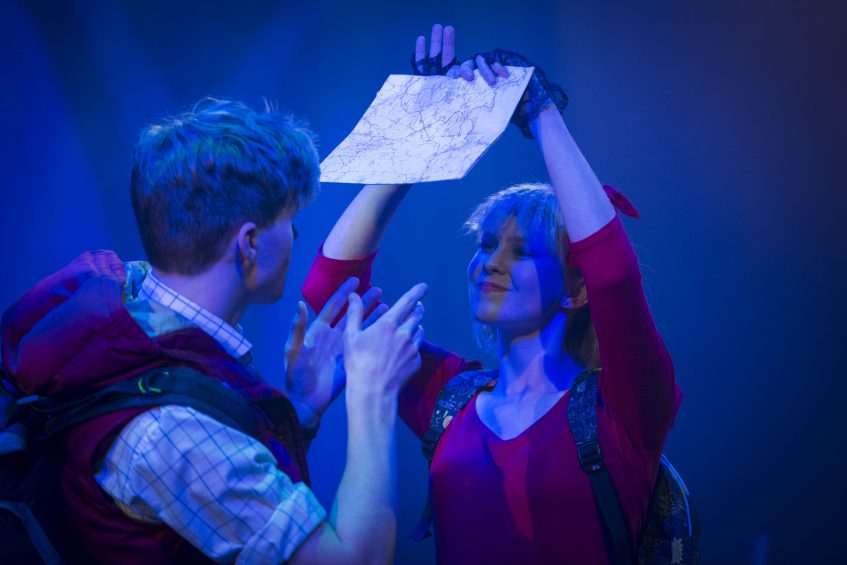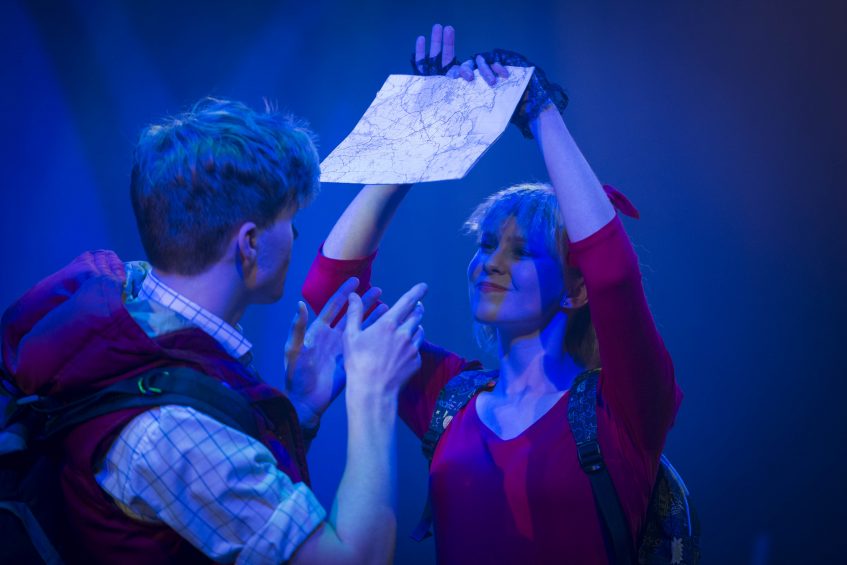 Teaching staff
Both teachers in the department are drama specialists with a background in professional theatre. Both trained at prestigious drama schools and still work in the professional arena, maintaining active contacts with industry professionals.  The drama department brings industry expertise and a professional theatre company approach to the course.
Ben Oldfield trained as an actor at Bristol Old Vic Theatre School.  He has worked extensively as an actor, director, theatre producer and theatrical agent and has worked in theatres across the country and in the USA.  In 2007 he co-founded cube theatre, the theatre company in residence at Truro School.  He recently completed an MA in Education, focusing on the importance of the arts within education.
Johanna Egar trained at East 15 Acting School and has worked prolifically in theatre, as both a director and actor, playing many significant roles and touring the country.  She has also over 16 years' worth of experience as a teacher of both Drama and English and has worked as an examiner for AQA Drama.  She co-founded Stargaze Theatre, in collaboration with cube theatre, which gives Truro School students the opportunity to perform at The Edinburgh Fringe on a biennial basis.
3 Reasons to study A Level Drama and Theatre Studies at Truro School
Take part in workshops with visiting leading practitioners in the theatre industry and experience a wide range of live theatre on field trips, including backstage talks with actors and directors.
 Experience unrivalled professionalism by rehearsing and performing in our 200 seat theatre, fully equipped with lighting, sound and effects equipment, all managed by our Theatre Technical Manager.
Take the opportunity to be part of our biannual performance at Edinburgh Fringe Festival, an unforgettable experience.
What is an A Level in Drama and Theatre Studies useful for?
Drama and Theatre Studies develops skills essential to just about any career imaginable! It is obviously particularly valuable in any context where there is an element of performance. It would certainly be an advantage for Teaching, the Creative Industries, Sales, Public Relations Management, Politics or Law.