A Level Design Technology
A Level Design Technology at Truro School's Sixth Form
Our A-level pupils have an excellent track record of going on to leading universities to study Product Design, Engineering and Architecture, while others have gone on to gain apprenticeships at leading British companies.
Head of Department: Mr Chris Baker
Likes: big open spaces, underwater, getting lost, going downhill, going uphill, windsurfing, snowboarding, laughing with old friends, learning new things, clever design, watching my family grow.
Dislikes: Gossips, quitting, poor design, vacuuming, traffic jams, slurping, bad workmanship.
Background/ work experience: A foundation art course at Brighton Art College followed by a BA Degree in Architectural Studies at Newcastle University fostered a strong appreciation for 3D design. An earlier experience in language school teaching inevitably led me to teaching, starting my career at The Glyn Technology School in Surrey. This was followed by 9 years as Head of Department and Head of Year at The Royal Alexandra and Albert School, a state boarding in Reigate, surrey. After twelve years of waiting for the position to become available, I feel very honoured to lead the Design and Technology department at Truro School. I have designed a private residence on the island of Cebu in The Philippines and also enjoyed a number of small part time jobs on diving boats.
Design and Technology (Product Design) at Truro School offers students more than just an A-Level, developing invaluable skills for their journey into higher education and beyond.
Working independently and collaboratively with staff and peers, the students must generate creative and commercial ideas, solve complex design problems and manufacture to the highest level. This process encourages a mutual respect between pupil and teacher and students often remark at the end of the course that the department has become so much more to them than simply a place of study.
Why study Design Technology?
Product Design and the digital revolution are also re-shaping the world in which we exist. New technologies combined with exciting new advances in materials provide limitless opportunities for designers and manufacturers.
The Product Design course provides a platform from which to explore this ever changing digital world. Anyone who has enjoyed working with materials and creating useful products at GCSE would find the move up to A Level a rewarding experience, as it progresses all the skills that have been learned.
What does an A Level in Design Technology involve?
The course is spread over two years and involves two main projects. Each project involves compiling a digital portfolio as well as the manufacturing of a design proposal. The digital portfolio will consist of approximately 40–50 pages of A3, which is presented in the form of a PowerPoint presentation. There is also a timed assessment at the end of each year.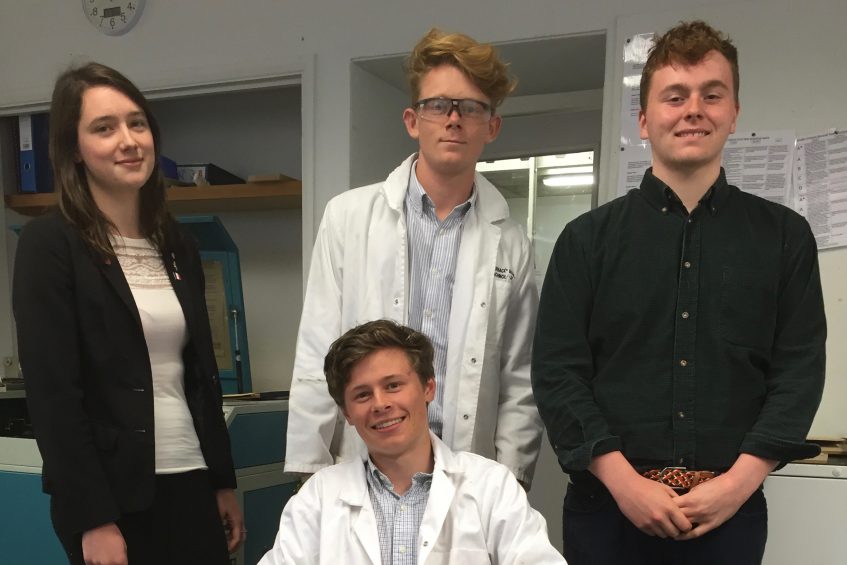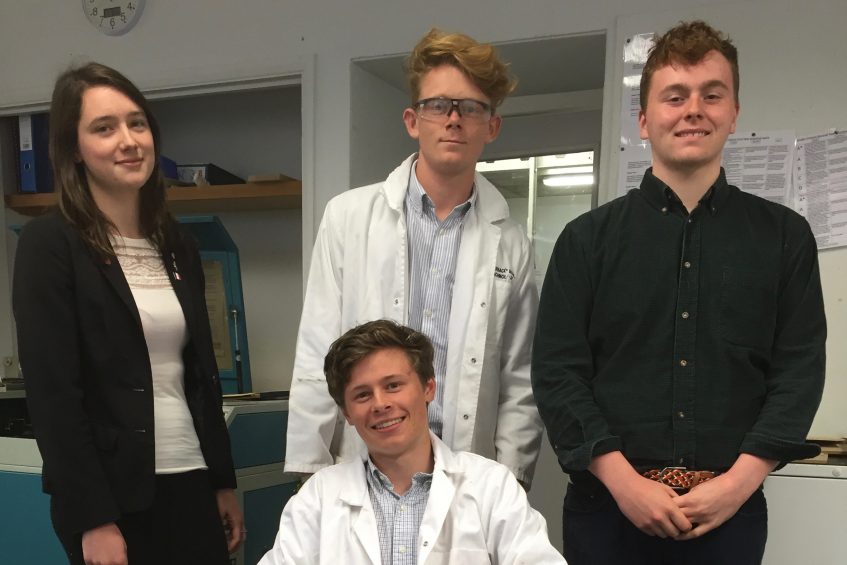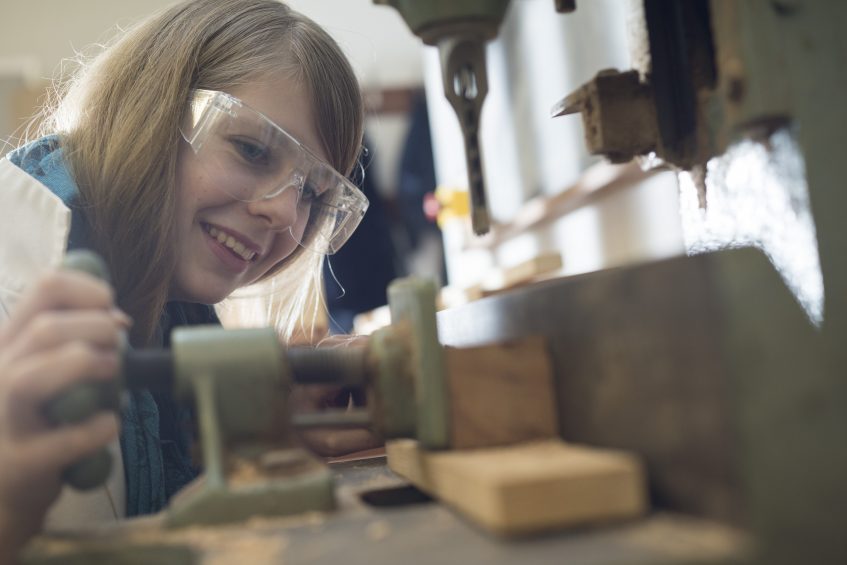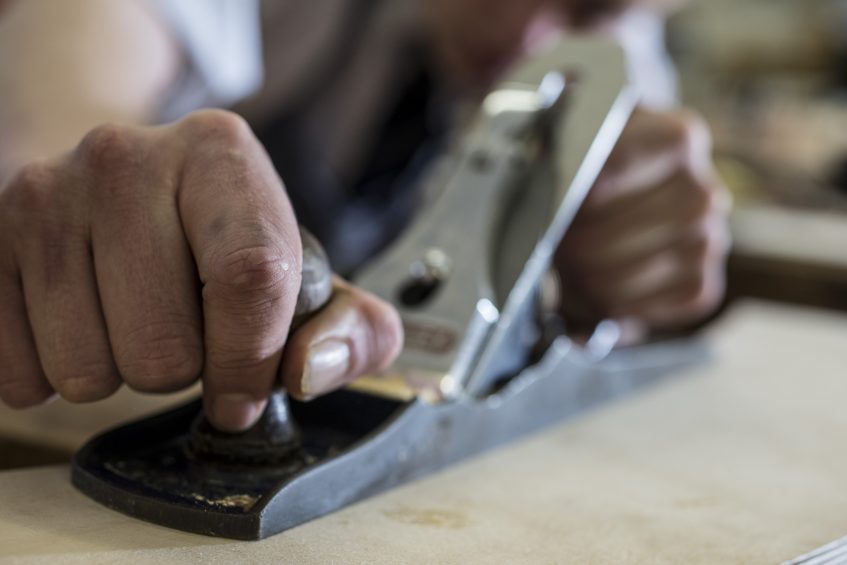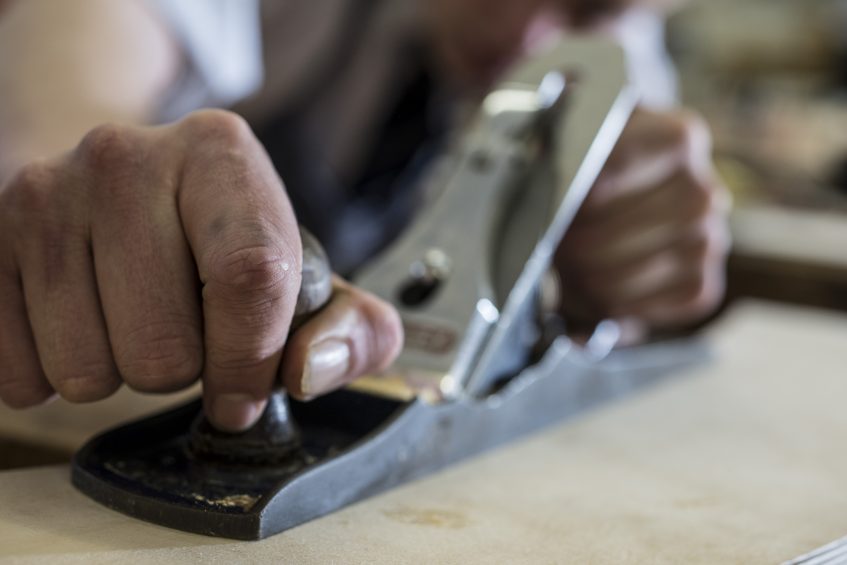 3 Reasons to Study A Level Design Technology at Truro School
For a second year running, the OCR exam board has retained our coursework as exemplar material.
Through close links with Falmouth University, Sixth Form pupils experience presenting their portfolio folder to an expert panel of design professionals during our 'Dragins Deb' day. This formal occasion has proven to be highly effective in preparing pupils for university interviews.
Unlimited access to the CAD suite, IT facilities, Solid Works 3D design software and workshops with support from staff throughout, and after, the school day.
What is an A Level in Design Technology useful for?
This subject gives the student an education for life – we are all consumers and we need to know that the items we purchase are value for money, do the job, are well made and in our opinion look good. From a career perspective, anyone who considers a job in Engineering, Manufacturing, Design related industries, Marketing, Advertising and Design education would benefit from studying this subject.