A Level Chemistry
A Level Chemistry at Truro School's Sixth Form
Carry out niche practicals such as column chromatography and complex synthesis that you may not be able to experience studying elsewhere.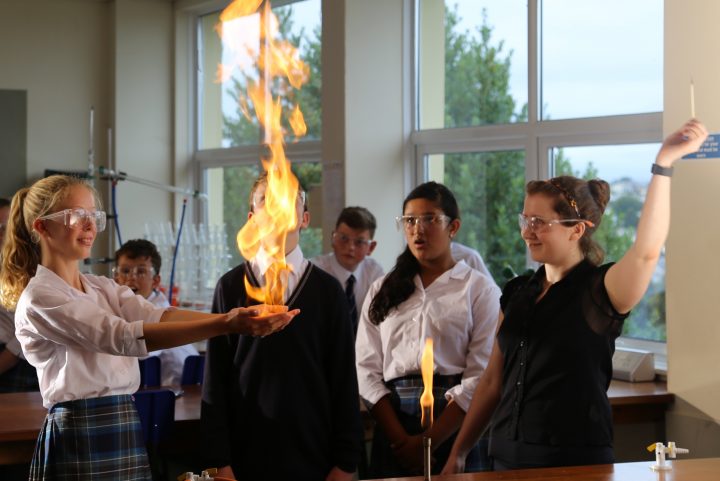 Head of Department: Dr Anna Brogden
Likes: Organic Chemistry, drawing and painting, scrabble, learning new things, baking exotic cakes, toast and marmite, cats, underdogs, wild swimming, discussing Science with science geeks, Sherlock.
Dislikes: Gender stereotyping, pseudoscience rubbish, anything containing raisins, being subjected to sport on tv, judgemental people, tail-gating, flying (in planes), smoking, the cold, being ill.
Background: I graduated from the University of Reading with a Masters degree (M.Chem) in Chemistry and having spent my third year on an industrial placement on an oil refinery in Southampton, I was very keen to remain in academia. I took on a PhD centred on the design and synthesis of small molecules which had potential as therapeutic agents in the treatment of cancer. I spent the first year of my PhD at the School of Pharmacy in London synthesising a series of bis-acridine compounds; one of which showed promise in the stabilisation of Holliday Junctions (DNA motifs formed during cell division). The work I did was published in the Chemistry Journal 'Angewandte Chemie' in 2003. Following this I decided on an alternative career direction having enjoyed teaching undergraduates at degree level during my PhD. I applied to the University of Oxford and enrolled on their PGCE course to train as a teacher. I worked in the Home Counties for a number of years before moving to Truro School in 2013.
Chemistry is literally all around us. In fact we live and breathe Chemistry whether we like it or not: we are organic life forms built from simple elements like carbon, hydrogen, nitrogen and oxygen. These combine to form complex organic molecules which result in life as we know it.
Why study Chemistry?
If you want to find out more about life, the world and literally everything that surrounds you right down to the atomic level, then Chemistry is for you. Chemistry is also an essential subject for anyone wishing to study for a degree in Medicine, Dentistry or Veterinary Science.
What does an A Level in Chemistry involve?
Chemistry at A Level demands an extensive array of skills, some of which include: mathematical ability, data handling, analysis, logic, application of challenging concepts, practical skills, powers of observation, accuracy and precision, factual recall, visualisation of molecules and an understanding of the quantum world.
The practical lessons involve experiments such as working with the iodine clock, creating coloured crystals and making aspirin.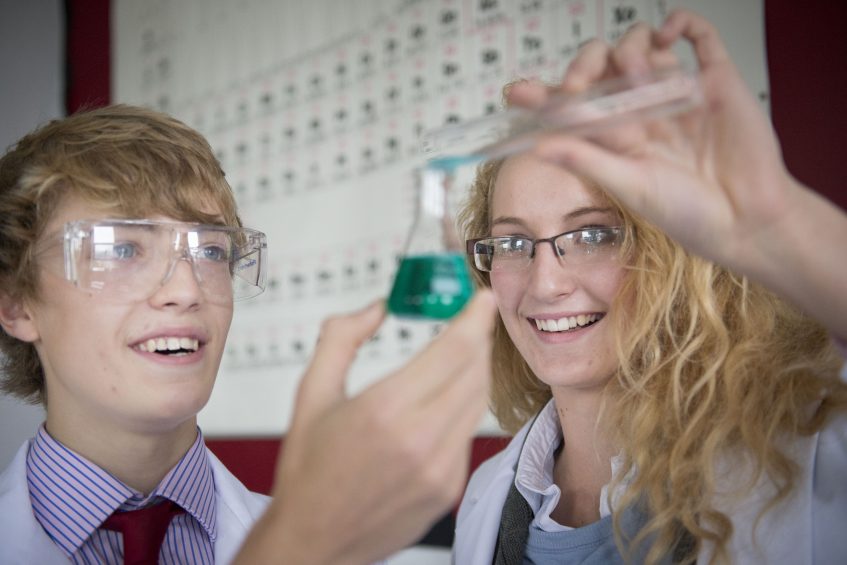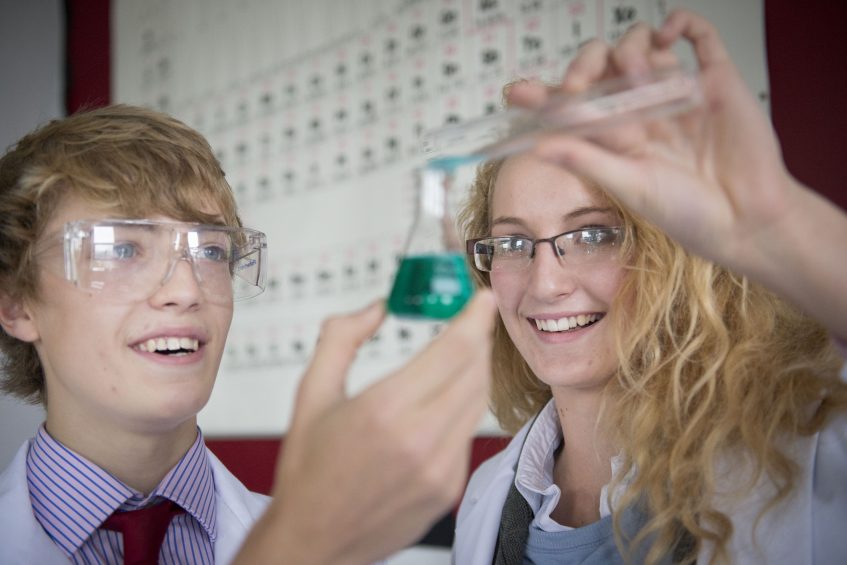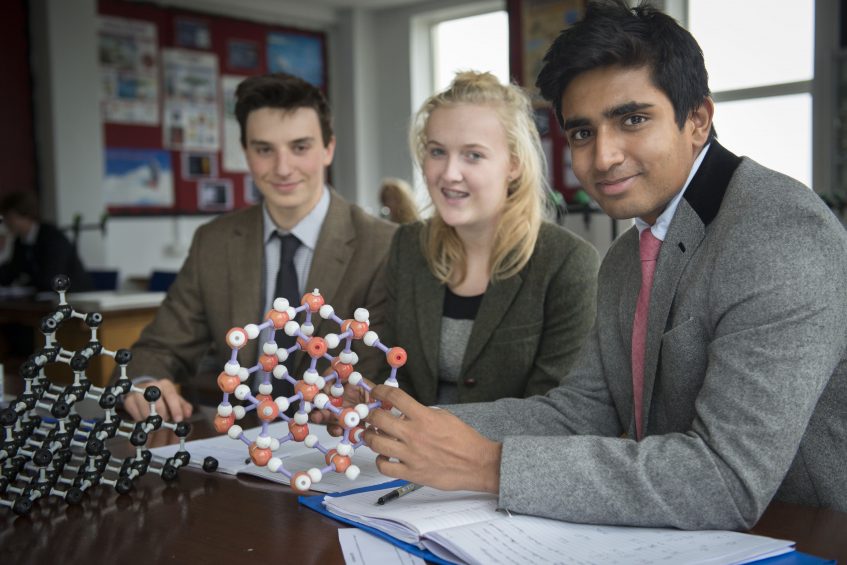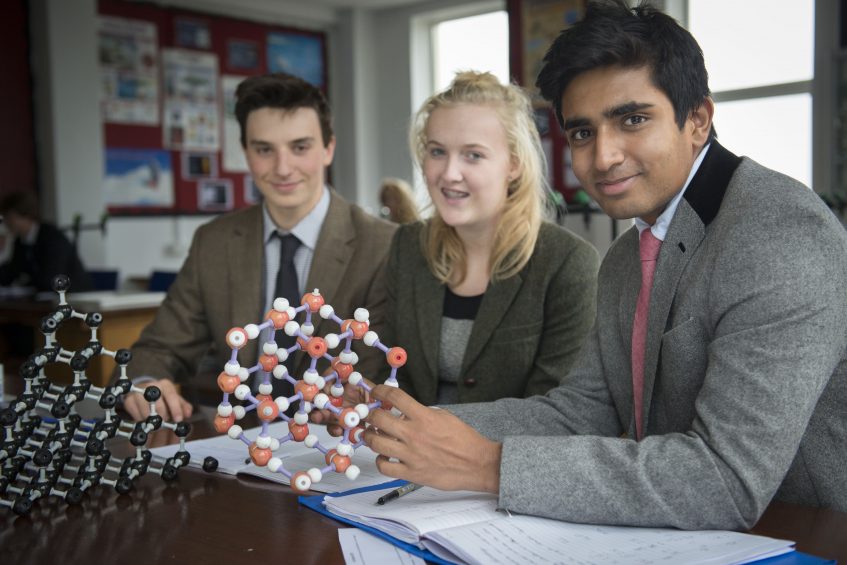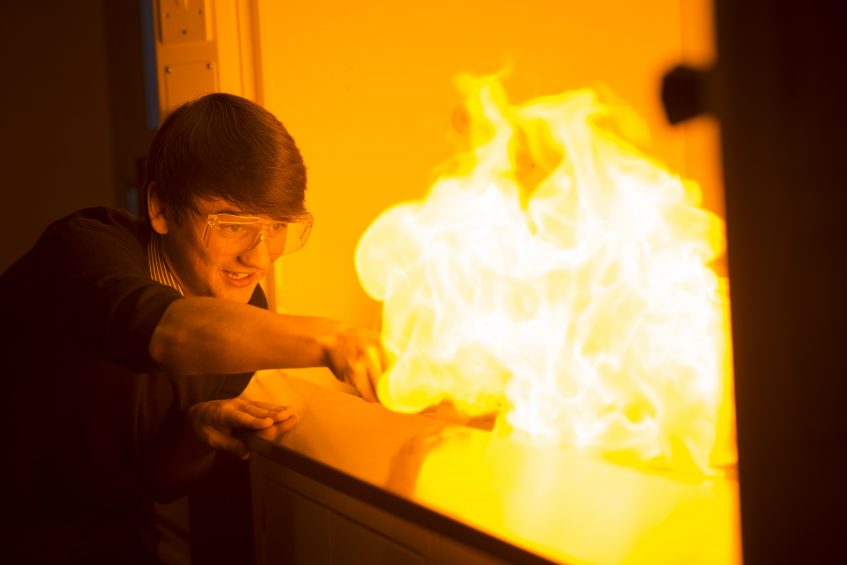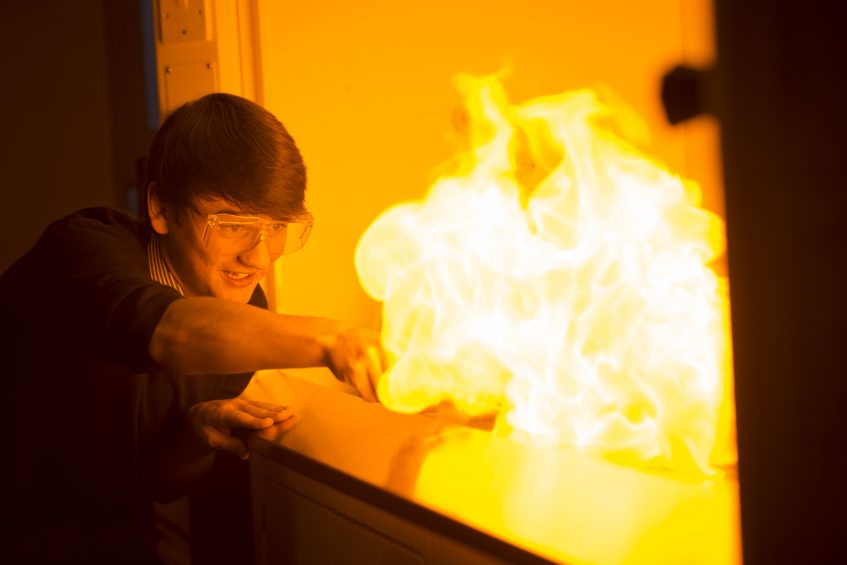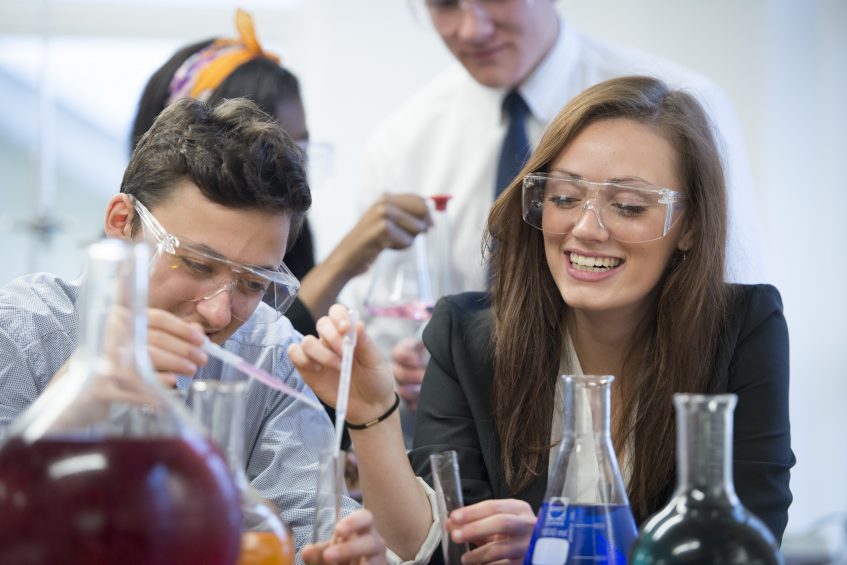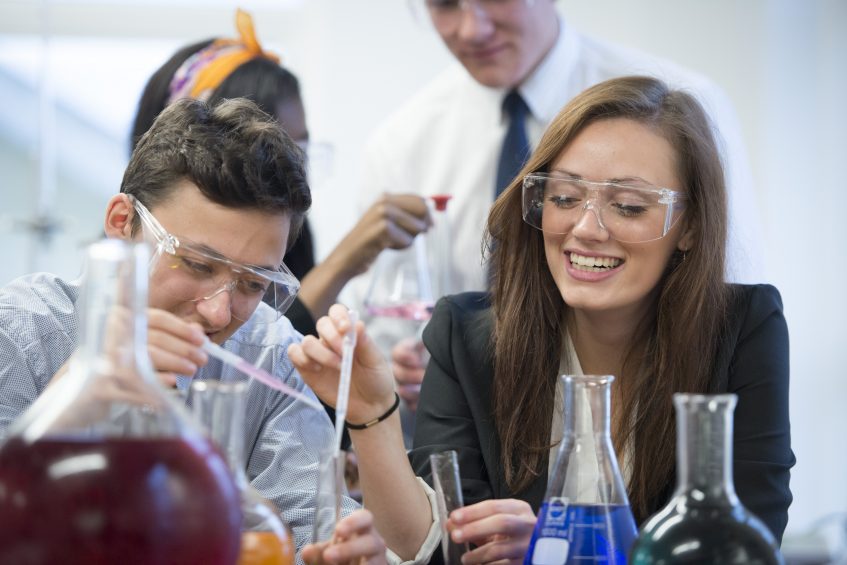 3 Reasons to Study A Level Chemistry at Truro School
All teachers are highly experienced specialists with expertise in Engineering, Materials Science and Biochemistry with qualifications to Doctorate level in Organic Chemistry and Chemical Engineering.
You will receive one-to-one tuition in Chemistry clinics, which are available every week.
Get messy! – We have recently invested in some exciting new equipment to enhance the A Level Chemistry practical experience.
What is an A Level in Chemistry useful for?
Chemistry opens the door to a wide range of careers. Chemists are not just confined to the lab, they play a vital role in developing many of the products that we take for granted, helping to sustain and improve our quality of life. Chemistry A Level is integral for access to degrees in Biochemistry, Material Science, Pharmacy, Medicine, Dentistry, Veterinary Science and Chemical Engineering. It can lead to university courses such as Nanotechnology, Environmental Science, Forensics, Sportswear Development, Teaching and Food Technology. Academically rigorous, A Level Chemistry is highly regarded by Admission Officers on many other university courses, such as Accountancy, Economics, Law and Computer Science.