A Level Business
A Level Business Studies at Truro School's Sixth Form
Learn about the world of successful businesses at both small-scale and multinational proportions. Get hands-on experience by starting up your own firm or trading shares in a virtual world.
Head of Department: Mr Jonathan Whatley
Likes: Outdoor adventure, can-do people, living in Perranporth, new kit, fitness, music, and learning something new.
Dislikes: Negativity, arrogance, urban areas & celery.
Background: Studied 'Business Economics' at Cardiff University and after deciding a city career was not for me took a gap year travelling around India and Nepal. On my return decided to join the Army and undertake training at the Royal Military Academy Sandhurst – much to the horror of my mother! Served as an Army Officer for 7 years before leaving in 2007 to become a project manager with Costain (large engineering firm). I then taught at Epsom College (co-educational boarding school in Surrey) for 7 years where I undertook a number of different roles before moving to Truro School.
How did the founders of YouTube manage to create a business worth over £800m in less than two years? Should Burberry have moved production to China? Why is Toyota one of the few car companies to make any profit? What should tobacco companies do to maintain sales in the UK when they can't advertise their product? Why are some firms like Domino's and McDonald's operated as franchises? What effect will the vote to leave the EU have on UK businesses? These are the types of issues you might consider during the A Level Business course.
Why study Business Studies?
You look at a number of different organisations facing different problems, have the opportunity to analyse the key factors involved, and to recommend the best course of action for a business given its existing position. Essentially the course is about debating and decision-making in a business context and as such it develops invaluable skills.
What does an A Level in Business Studies involve?
You are not required to have studied Business prior to A Level. The course begins by looking at starting a business, and also allows students to analyse the effectiveness of existing businesses by considering how they make decisions relating to marketing, people, operations and finance.
In the Upper Sixth we look at the broader business environment such as the economy, social trends and technology, as well as gaining a more in-depth understanding of the topics covered in the Lower Sixth.
All of the ideas and theories that we study are accompanied by real-world case studies, and as such Business is a very applied subject.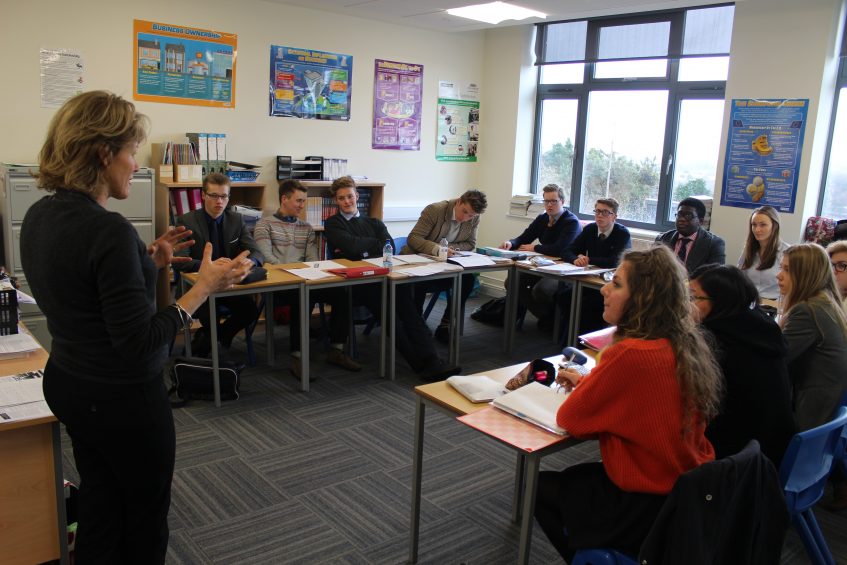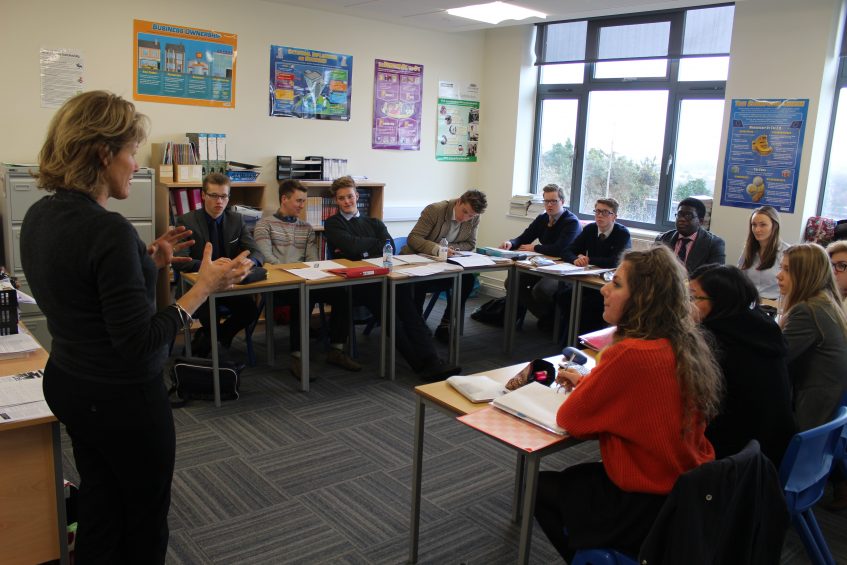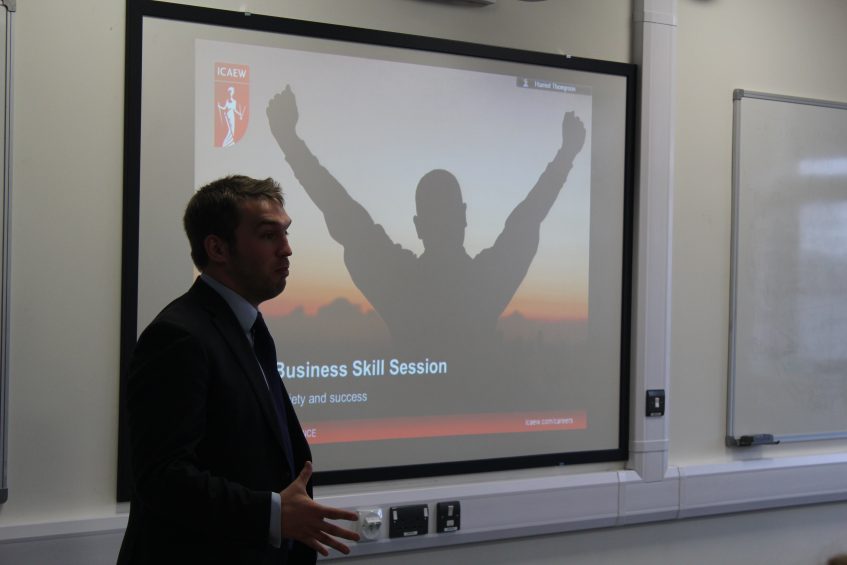 3 reasons to study Business Studies at Truro School
Be taught by staff with real life business experience: Mrs Kenward has worked in recruitment, and been a Manager for an American multinational company.
Visiting speakers allow you to see how the theory you learn is applied by businesses, from the marketing strategies of a Cornish dairy to how a local importer copes with changes in the exchange rate.
Outside of the curriculum, there is the opportunity to start-up your own firm as part of the Young Enterprise Scheme, to enter a national, virtual share trading competition, and to represent the school in the ICEAW's National BASE business game.
What is an A Level in Business useful for?
Many of our students enjoy the subject so much they want to read it at university, however the A Level provides a good grounding in many subject areas, and provides a breadth which enables students to go on to study a range of degree courses including Business, Management, Accounting & Finance, Marketing, Public Relations, Real Estate Management and Law.
For those not wanting to go to university, Business is an excellent introduction to how firms work, and would provide a good grounding for anyone wanting to start their own business, or join a training or apprenticeship scheme at an existing firm.