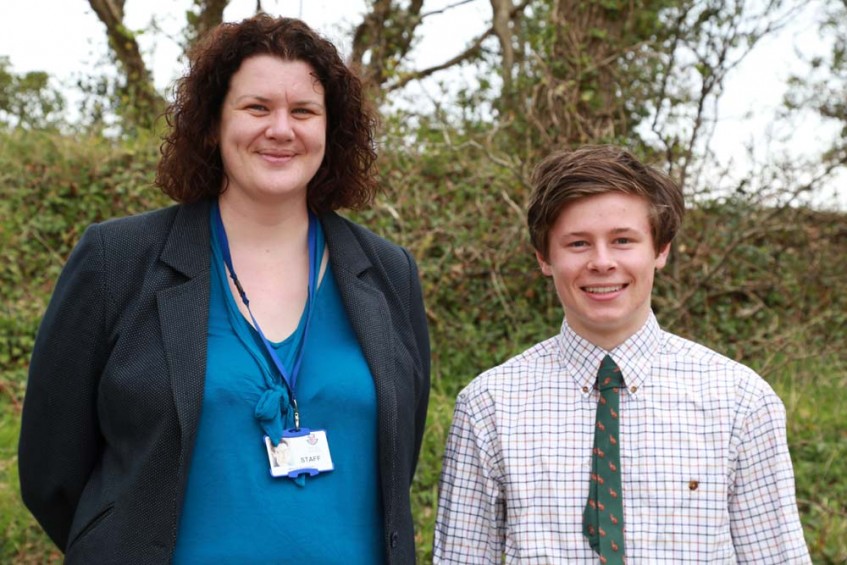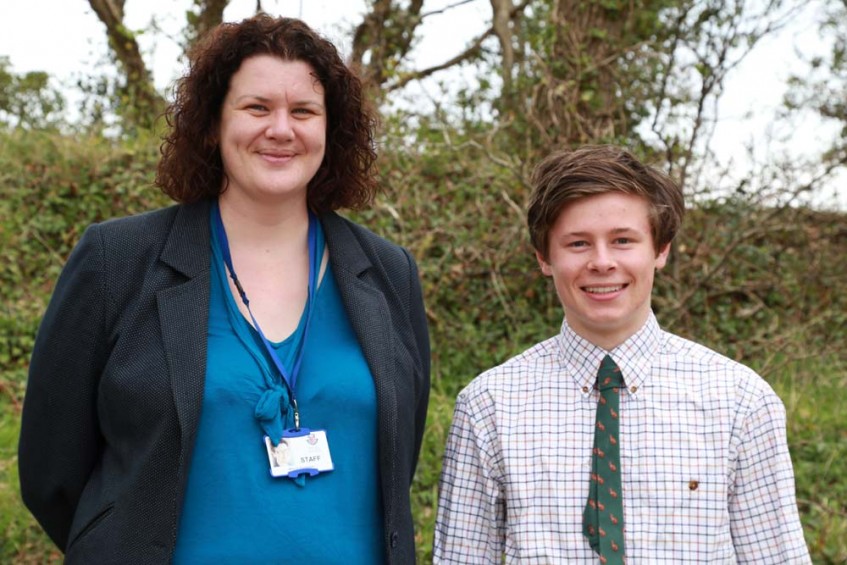 Truro School Sixth Form student Otto Mead has just been offered the only place on Chaucer Syndicates' 18-month Underwriting Apprenticeship Programme.
Chaucer is a leading insurance group underwriting risks at Lloyd's, including marine, aviation, political, energy, property, casualty and treaty.
Fierce Competition
Following a comprehensive interview process, Otto, who lives in Ponsanooth, received the call last week to confirm his place on the London-based apprenticeship.
Otto said:

"When I received the call it felt so good. During the interview process in London I was open-minded but it was so competitive. I was very surprised when they selected me, especially as there was only one place on offer."
Given the nature of the programme, competition for the one available place was, understandably, fierce; Otto was required to submit a written application, pass a telephone interview and an assessment day involving an aptitude test, a range of interviews and an assessed Q&A session, and then to attend a final face-to-face interview in London.
Otto's Apprenticeship Programme will focus on planned specialist placements across the key areas of Chaucer's underwriting departments, providing him with a rounded view of how the business works and ensuring that he has a firm foundation on which to build an insurance career. In addition, Otto will receive full support in studying for his professional insurance qualification and achieving Chartered status.
A Successful Trip to London
It was on a school Economics trip to London when Otto first learnt about the apprenticeship programmes on offer in the sector when his class attended an interactive 'Discovering Risk' workshop run by the Chartered Insurance Institute (CII).
During this event, the students had the opportunity to learn more about the vital function that insurance plays in the economy, and to speak to current apprentices.
Otto said:

"During our trip to London we firstly visited a number of financial institutions. However, it was at the 'Discovering Risk' workshop where I found out about the apprenticeship opportunities."
What's Next for Otto?
Otto is currently studying Economics, Geography and Design Technology A-Levels at Truro School and will start his Apprenticeship Programme in September.
Headquartered in London, Chaucer also has international operations in Copenhagen, Oslo and Singapore, and affiliate offices in Miami and New York, meaning that while Otto will initially be working in the City of London, he may have the opportunity to work and travel internationally in the future.
Even more impressively, Otto also received an offer for a place on another global insurance firm's three-year Underwriting Apprenticeship Programme in the same week.
The school's Head of Economics, Harriet Thompson, said:

"I am incredibly proud of Otto's achievement and I hope that other Truro School students will be inspired by him to consider higher apprenticeships, degree apprenticeships and other similar opportunities among their post-18 options."