Tessa (Upper Sixth Boarder)
Tessa is an Upper Sixth student and a boarder in Malvern House. Boarders will often take part in a variety of activities, here is Tessa pictured with her Fruit Sponge Creation that she baked in the 'Great Boarders' Bake Off', where she came in second place.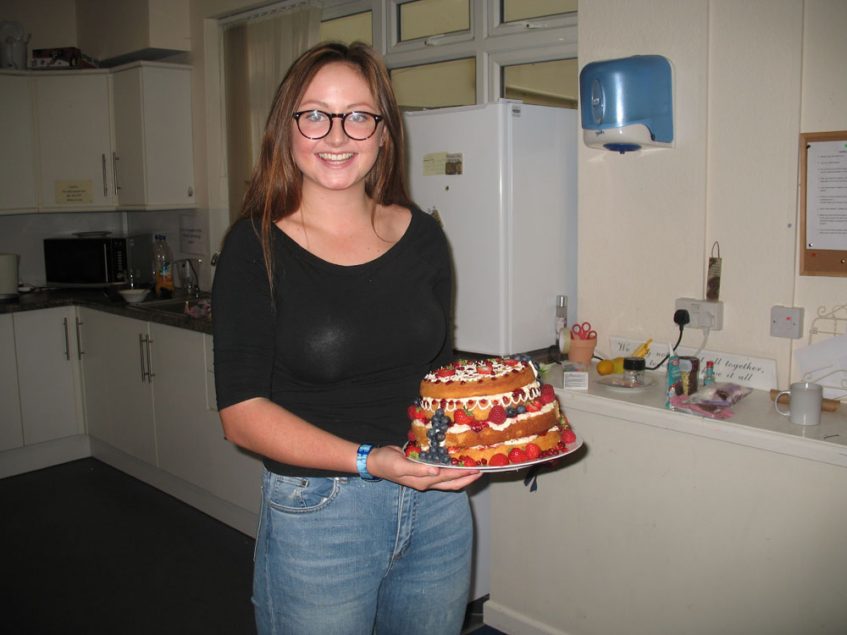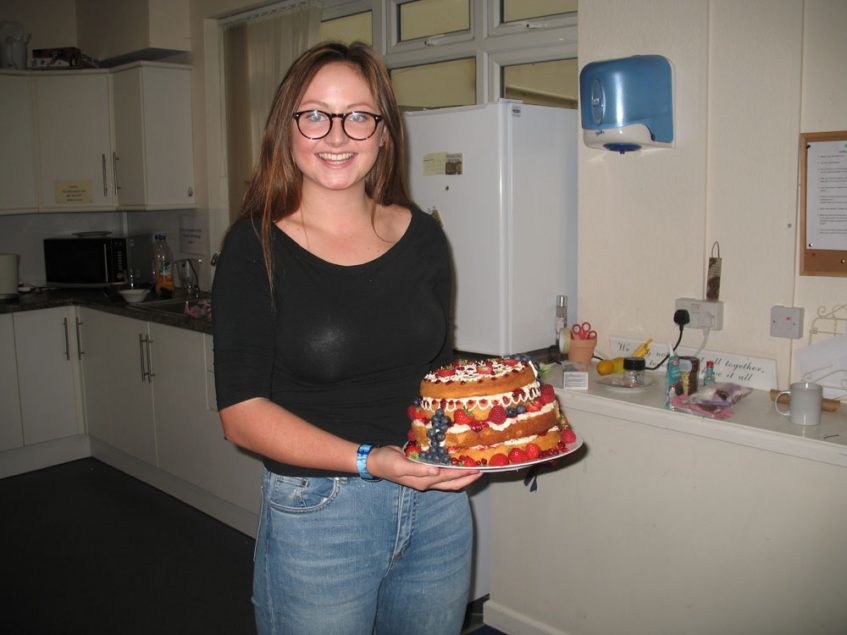 6:30am: I wake up in the Malvern boarding, which is for Sixth Form girls and once I've got ready, I usually head up to the Sir Ben Ainslie Sports Centre for an early morning swim. It's fantastic to have such great facilities so accessible. 
8:00am – 3:45pm: These are the normal school day hour, which consist of six periods, although as a sixth former some of these I have free so I usually head to the library or book an appointment with a teacher for any coursework help. 
3:45pm: At the end of the school day, I'l either carry on with work in the library or go to a clinic for any subjects that I need extra support with, on a Tuesday or Thursday there is a Chemistry clinic which I often attend.
5:30pm: We'll all head to the dining room for Boarders tea and then head back down to our boarding houses, where I usually play piano or organise my work until role call at 6:45pm.
7:00pm – 9:00pm: This is Prep time for boarders to work on any homework, coursework, etc. Although, as I've usually spent time after school in the library working on mine, I often finish a little earlier at 8.30pm as I can't focus as well late at night. So instead, I tend to go to the gym or go for a run.