Jon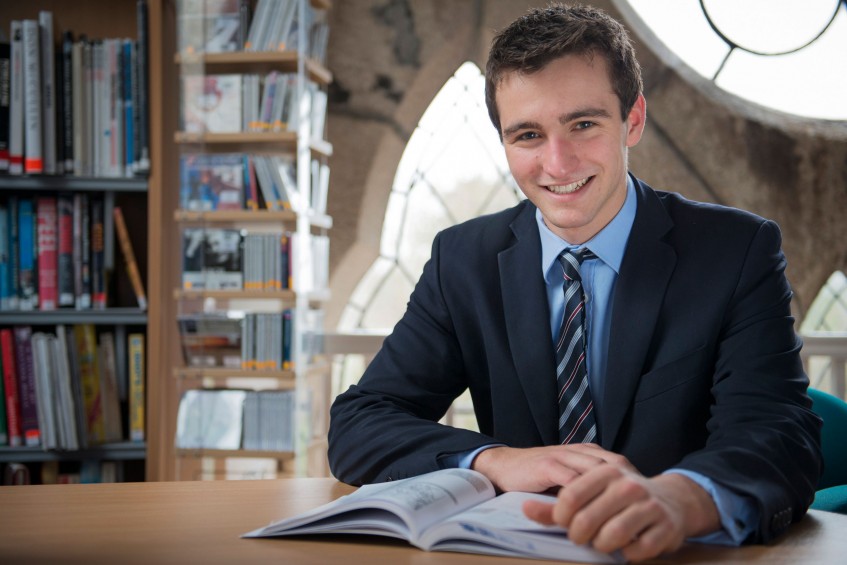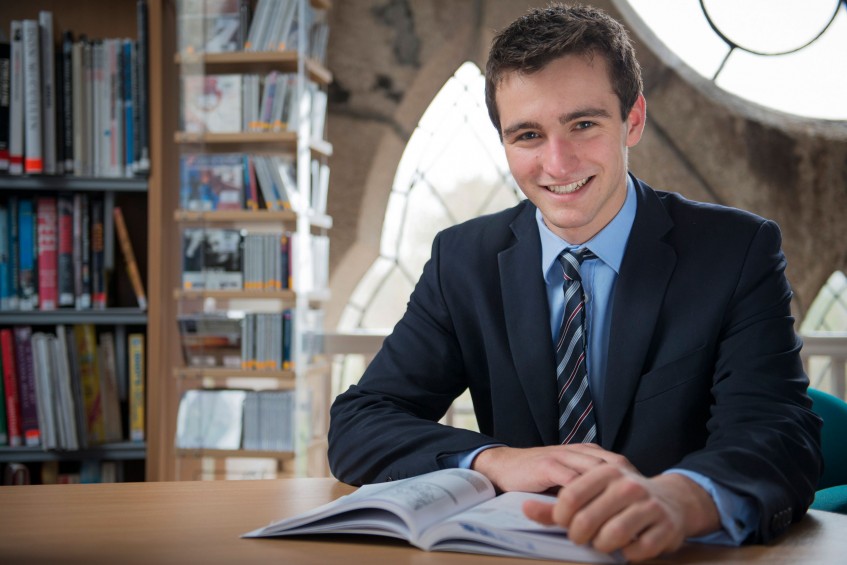 6:30 On a Thursday I get up at 6:30 to get showered and ready for an early morning life guarding shift at the swimming pool. I was trained to be a Lifeguard at school in the Lower Sixth. And as a boarder, the morning shifts are ideal for me as I'm already on-site so I don't have far to travel!
8:45 My school day starts with registration with my form U6M. This is a good time to catch up with friends and read any relevant notices before lessons start. My form tutor is helping with everyone's UCAS application and regularly meets with all members of the form to ensure that they're on track with their application.
To start with on a Thursday I have double Physics. Currently, we are preparing for the practical aspect of the course. This involves a series of exams, sat in class time testing a wide variety of physics practical skills. This is followed by Chemistry over break and then double maths to bring me up to lunch.
13:15 Because I have started the Further Maths AS level in my Upper Sixth year I have an extra maths lesson scheduled at lunch. This is to ensure that I am taught aspects of the course that I missed out on last year. Straight after, I have time to grab lunch in the Sixth Form Café before heading to my Senior Prefect meeting. This is the weekly meeting of all the Senior Prefects in the Sixth Form to discuss anything that has come up during the week, or to plan for any future events where prefects may be required.
14:30 To round off my day, I have a further two periods of Maths. Before Christmas we had been covering the Mechanics 2 module, but after sitting this exam in January, we are now beginning the new and challenging Further Pure modules. Just when I thought Maths wasn't going to get any harder!
15:45 After school is free time for the boarders. For me this usually involves heading into town, playing sport, or just relaxing in the boarding house. There is always a club of some sorts available after school and this free time runs until 6:00pm for boarders' tea, where we are often joined by friends whose extracurricular activities extend into the evening.
18:30 After a quick roll call at 18:30, all of the boarders in Trennick House descend on the library at 18:45 to complete a minimum of an hour and three quarters of supervised homework. This is a minimum time, and so the vast majority will stay longer.
20:30 On a Thursdays, after prep time, the legendary Trennick football begins. Most of the boys in the boarding house and a few non-boarders turn out every week to play football on the AstroTurf. Often joined by members of staff, this weekly tradition is not one to be missed. The Thursday game is one that has been played long before I joined the school, and I am certain it will continue to be enthusiastically supported long after I have left.
After this, it's a quick shower before a further roll call at 22:00. Until 23:00 it's more free time for the Sixth Form boarders. Usually for me, this involves phoning home to my family and getting ready to be in bed just before 23:00.