Jamie (Upper Sixth)
Jamie is an Upper Sixth student who has taken up Fencing during his time at Truro School so his normal school day involves a lot of strength and conditioning Fencing training.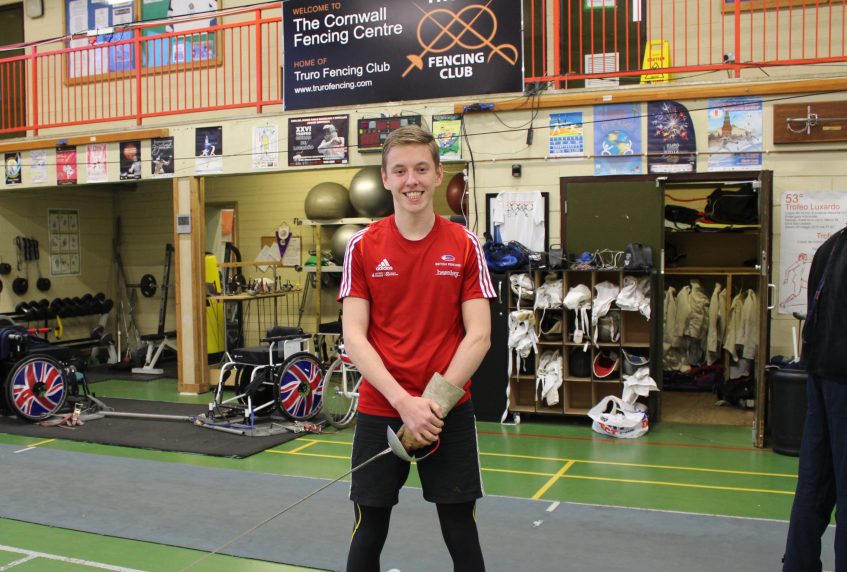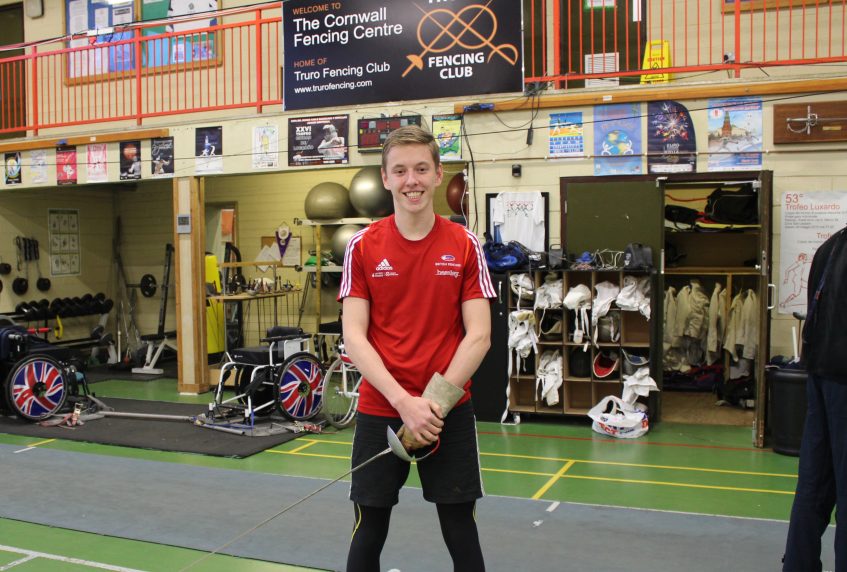 8.20: After waking up and showering, I drive into school in time for Boarders' Breakfast – a perk of the Truro School Fencing Academy programme, which works in partnership with Truro Fencing Club.
9.00: I have a double study period to start the day, which involves a half-hour individual lesson with one of my fencing coaches, Balazs (though I sometimes use this time for an alto sax lesson), then some time in the library to keep up to date with outstanding work.
10.40: We have some time set aside on a daily basis to spend with our form groups, which gives us the opportunity to talk to our tutors. For most of the Upper Sixth, this means discussing personal statements and references; aspects of the infamous UCAS application.
10.55: Weekly Senior Prefect meeting with the Heads of Sixth Form during break.
11.15: Extended Project Qualification lesson, in which I'm writing a dissertation on the US Government's response to the Wall Street Crash of 1929. We work together as a class to develop arguments for each student's project. Maths is the last lesson before lunch – we're starting Decision Maths, the applied module for the A2 course.
13.00: I grab lunch from the Sixth Form café before heading to a Senior Jazz Orchestra rehearsal.
14.00: Philosophy and Economics are my two lessons in the afternoon – we continue to work through the syllabus, focusing on exam technique and time management in preparation for the summer exams. I have applied to read Philosophy, Politics and Economics at university next year, so it's really interesting to see the synoptic links between the two subjects within an afternoon.
15.45: Straight after school, I have a strength and conditioning session with Steve Petrie in the Sir Ben Ainslie Sports Centre. Steve has coached some of the top sporting squads in the South West, and is now working with Truro Fencing Club to develop its fencers.
17.30: I head to the library after the session to continue with work before Boarders' Tea, which is also made accessible to us through the Truro School Fencing Academy.
19.00: Our second training session of the day is held in the Cornwall Fencing Centre, home of Truro Fencing Club, which is located on campus. We have a core circuit and a warm up, followed by a footwork session, technical exercises, and sparring. I'm aiming to qualify for the U20 European and World Championships this season, so it's important to train hard.
21.30: I head home for some food after training, a little more work, then bed at around 23.00.