Alex (5th Year)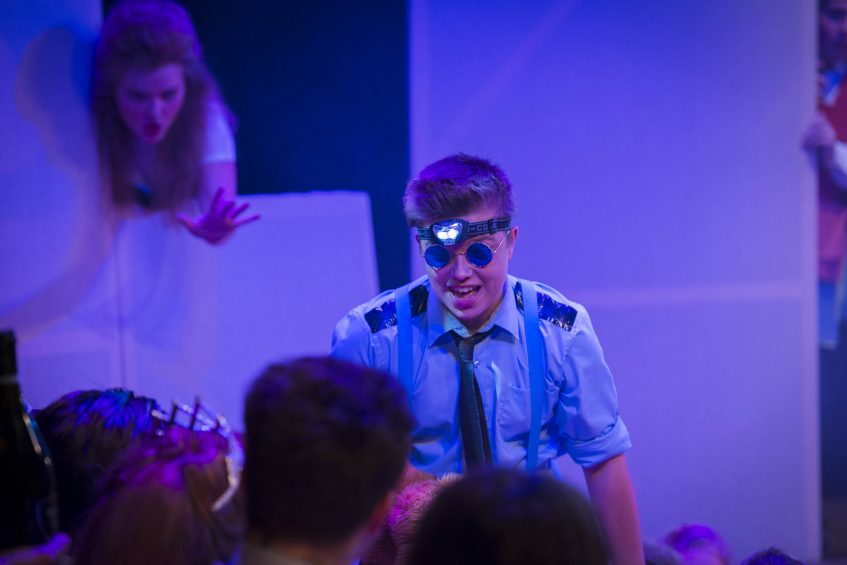 The Drama department have played such a major role in my time at Truro School, I spend most of my evenings at school rehearsing for a show or concert. When I joined in first year, I was in the school production of "Oliver!", which was possibly one of the best experiences of my life. Getting to know older pupils through the show, especially ones who shared my interests, really helped me progress through my first year.
Now, I'm in the school production of, "Fiddler on the Roof," and working with the School's resident theatre company, Cube Theatre, to put together a piece which we hope to take to the Edinburgh Fringe Festival 2017.
Aside from Drama, I spend a lot of time in the school library, which is open before, during and after school every day. The library is a great place to quietly catch up on work or take a few minutes for yourself and read a book.
There's so much you can do here at Truro School, over the past few years I have participated in a World Challenge Expedition to Norway, taken part in eight school productions, countless music concerts and even attempted a rugby match, which for those that know me is a hilarious thought. Needless to say I haven't attempted another after being given a penalty for screaming too much!
There is something for everyone here, be it sports, music, drama, arts, science, etc. the opportunities really are endless.