GCSE Results
Latest GCSE Results from Truro School
2016 Results
Truro School students improve on last years GCSE results with another set of outstanding achievements…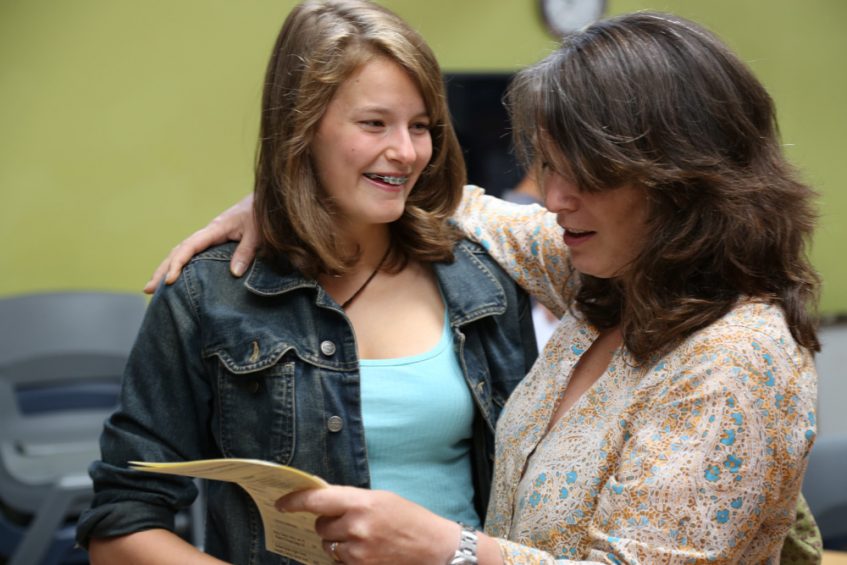 GCSE Results Summary
97% of all grades for full GCSE/IGCSE were A*-C, with 82.7% at A*-B
Over half (55%) of all grades awarded were A*/A with nearly one quarter at the top A* standard
Twelve subjects had 50% or more of their grades at A* or A; most impressive were Music with 81% A*/A and History with 74% A*/A. Sciences also continued to thrive with Biology scoring 93% A*-B, Chemistry 86% A*-B, Physics 88% A*-B and Geology 94% A*-B.
In the other core subjects, 86% of students scored A*-B in Maths with 75% of grades A*-B across English Language and English Literature.
Eleven students achieved a full set of A* or A grades at GCSE and IGCSE.
Eight students achieved nine or more A* grades with one student gaining twelve A* grades and one scoring eleven at this top level.
Views from the Headmaster
Headmaster Andrew Gordon-Brown was there to congratulate his students this morning as they collected results and said:
"I am thrilled with our students' outstanding achievements with this year's GCSE results. They have been an impressive cohort of pupils and their hard work, perseverance and passion has certainly come across in the subject results, with twelve subjects having 50% or more of their students graded at A* or A."
"It is especially good to see the Music and Drama departments doing so well, subjects beyond the classroom really help to enrich our pupils' experiences and let them pursue their passions and talents, which was certainly reflected in the results."
"Truro School is a place where it's cool to work hard. It was pleasure to celebrate with our students and their proud families this morning. This bodes well for the next couple of years with so many of them returning to start their A Levels and to serve the school as student leaders."
All the figures
Full reports on our GCSE results are available here: