Trips
Here at Truro School, we are passionate about taking our pupils' personal development global to get the most out of life experiences.
Some of our trips are linked to academic subjects, others are cultural, and there are numerous sport and music tours. See below some examples of our previous and upcoming trips at Truro School.
French Trip to Nice 2019
'Personally the highlight of this trip for me was visiting Monaco for the day, we went to the oceanographic museum which was incredible and went past all the designer shops which were all located in decorative buildings and were absolutely gorgeous. Later on we visited the Jardin Exotique de Monaco which had amazing views of Monaco and honestly the largest cacti I had seen! Lastly we went to a basketball game in the evening which was the perfect way to end the trip. In addition to all this, the weather was glorious which was a bonus and I couldn't have asked for better teachers to have taken us.'
By Poppy Jessup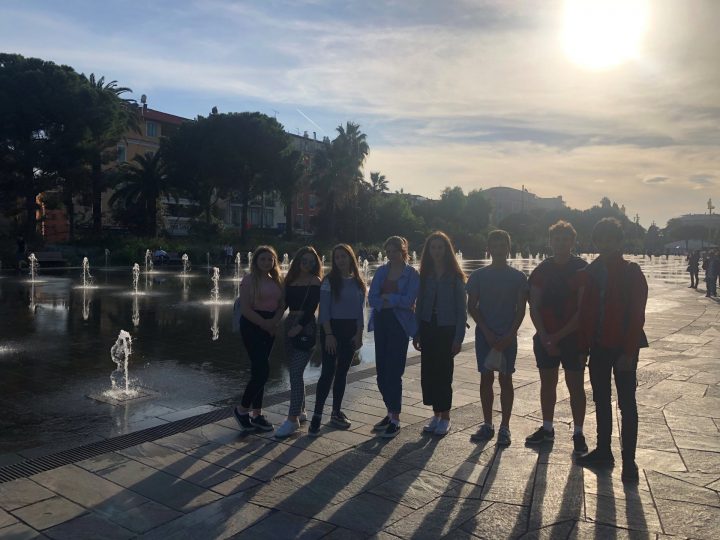 Manchester Netball and Football Tour March 2019
Netball
The Under 13 and Under 14 girls had a fantastic tour to Manchester, having three 2-hour training sessions with Manchester Thunder coaches. They worked on attacking, man to man defence and transition of the ball down the court. On the final day they played The Grange School where they were able to put their newly learnt skills into practise. All 16 players took to the court, playing 5 x 10 minutes. A new score was started for each period of play. The Grange were strong, Truro won 1, drew 1 and lost 3 but when the scores were added together lost by just 5 goals. A fantastic opportunity for all.
Football
Twenty-one Under 13, Under 14 boys and girls were treated to a wonderful experience at Manchester City training ground. They had the full training experience at the Etihad training camp, and even managed to have dinner at the Academy restaurant. They were coached the Manchester City way by three coaches from the club. They also had a tour of the Stadium which is adjacent to the training ground. The tour finished with a game against a local club side. Unfortunately, they were much older than our players and the score reflected it. However, it was much more about the experience than any score-line.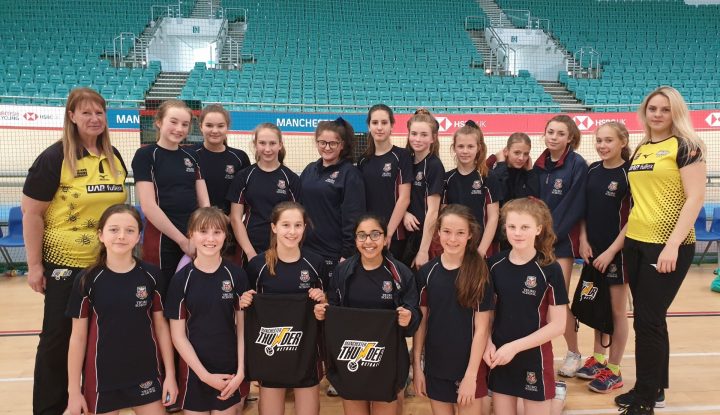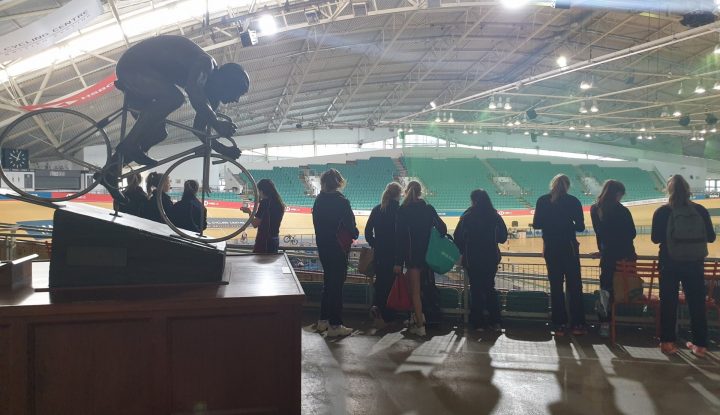 Surf Trip to Lagos, Portugal 2019
The Surf Experience Company in Lagos, Portugal, once again hosted us for a fabulous surf week in February this year.  They never disappoint.  Our party included three members of staff and seventeen students, some being excited first timers and the others even more excited returners including me for my fourth time.
Each day started out with a wholesome breakfast whilst psyching ourselves up by watching crazy surf clips.  The main body of the day included two surf sessions with instruction, split by a consistently amazing lunch on the beach – The Surf Experience did us proud with the catering, feeding the hungry hordes for breakfast, lunch and dinner every day.
What works so well on the trip is the range of opportunity for all skill levels, from the beginners to advanced, or foamy to short board. For those surfing for the first time, it was wonderful to see the progress over the week, starting with beach-based instruction and then into the sea to begin learning how to paddle effectively and then "get-up", ride the wave towards the beach and paddle back out to get the next one.  Addictive, fun, and exhausting – no wonder the lovely food disappeared in no time.
For the more experienced, hunting for the best waves was all part of the fun, driving off-road on the "quest" in a small group. The waves were sick this year; barrels to be had, carves to be performed and all of this in heavy, clean and sunny conditions – you name it, we had it.
On two separate occasions our group ventured into the depths of the old town of Lagos for a more a seriously tasty meal.  The Steak on Stone restaurant outing was a highlight which involves cooking your own steaks on a seriously hot stone.  The end to our week came with a delicious Mexican meal including burritos for the main and churros for dessert.
Camaraderie was brilliant, with all ages mixing from 1st Year to Sixth Form, lots of laughter, pranking and support on-wave and off.
Many thanks to Mr Meads for leading the trip, to all the staff for caring for everyone, and to the Surf Experience for such a quality holiday.
By Harry Corden-Lloyd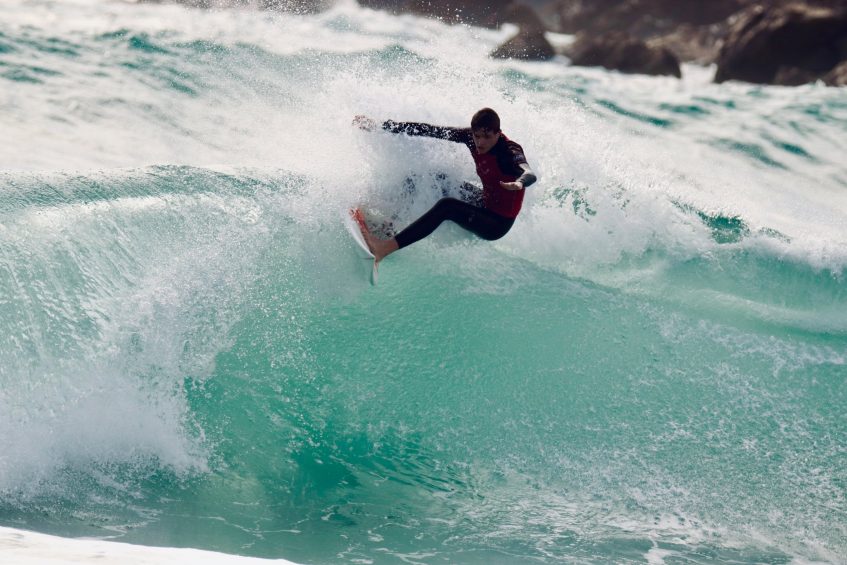 Tennis Camp to the Algarve 2019
Our tennis players enjoyed a six-day tennis camp at the Algarve's prestigious Vale do Lobo resort where they enjoyed focused sessions on technique, movement, tactics and match-play.
The camp, which was run in association with 5 Star Tennis Holidays, also featured friendly matches against Colston's School, Stowe School and Bradfield College.
Off court activities included watching the pros play exhibition tennis, paddle tennis, quiz time, crazy golf and Jacuzzi time in the luxurious apartments by the beach.
If you would like any further information about School matches, coaching or Portugal's 2020 trip, please contact Steven Askey on spa@truroschool.com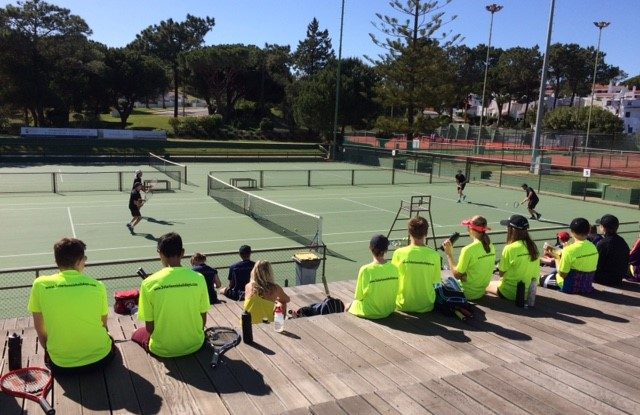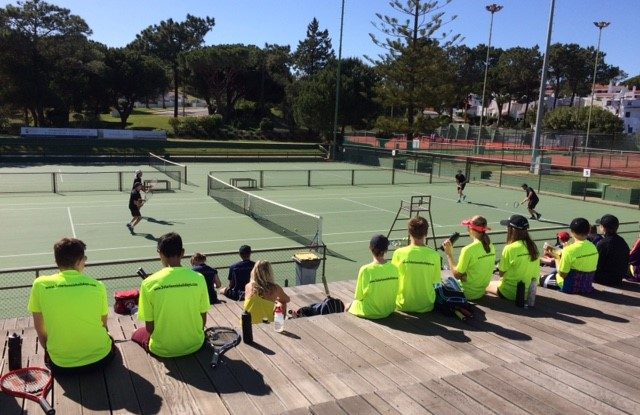 World Challenge 2018
Over the Summer of 2018, thirteen students embarked on a once in a lifetime World Challenge trip to the Himalayas, accompanied by their Leader Rob Edwards and school teachers Miss Malla and Mr Flowers.
World Challenge enables students to gain experience of travelling within the safety net of an established organisation and with the support of teachers. Whilst students are in control and lead the trip, from planning the itinerary, booking accommodation and managing a tight budget, staff are always on hand to guide them if needed.
Their month-long trip was broken down into a range of stages and they chose to get stuck into the project phase first. This enables students to offer something to a community and gain experience in what it is like to volunteer and work abroad.
After travelling to Manali, students began clearing two main classrooms in Leegan Primary school with a vision to restore some colour. The students' determination was faultless and they succeeded in renovating two rooms and adding some vivid murals to support the education of the pupils. Whilst the students still found time to play with the local villagers and children, they were also able to develop a toilet block within the school so that there was fresh running water, resulting in better hygiene. After exchanging gifts and receiving a delightful banquet cooked by the staff, students moved onto their second phase which was a fourteen-day trek.
Starting from Manali, students reached heights just shy of 5000m. With minimal resources and the requirement of digging their own facilities each night, there were personal challenges for all. Their dedication, determination and resilience enabled all the students to successfully complete this challenge. The humour and team ethos made it an enjoyable experience for all and helped to cast the minds attention away from the pain and focus it instead on the stunning scenery around them. The route led the students through Hampta Pass and Chandra Tal with some special glimpses of K2 on the way. The sense of achievement at the end was immense!
The final stage was the rest and relaxation phase. After a brief stop in Shimla, seeing the British influence and Jakhoo Temple (Hanumans Temple), students were able to experience the delights of the Indian train travelling out of the altitude to Delhi. Students decided to spend their expertly-managed budget on touring the Golden Triangle, where they observed the Taj Mahal, Amber and Agra Fort, Janta Mantra observatory and the cities of Jaipur and Agra. As a result of the students' ability to manage the budget so well, it meant that there was plenty of money to splash out on some exquisite food and plush accommodation.
The ending of the trip was certainly received with mixed feelings: There was great excitement at seeing loved ones again but also the feeling of sadness with leaving it all behind. Every member of the group came away from the trip with a huge personal gain and special friendships that will last a lifetime.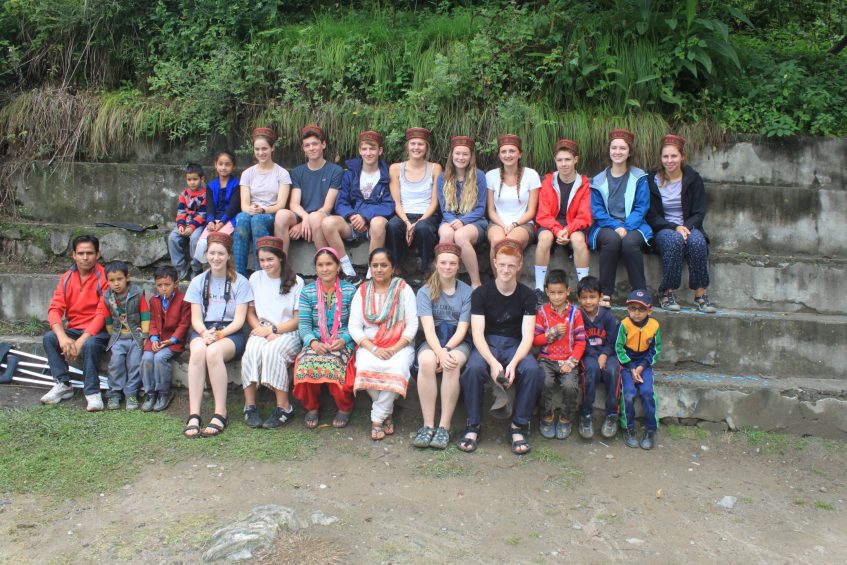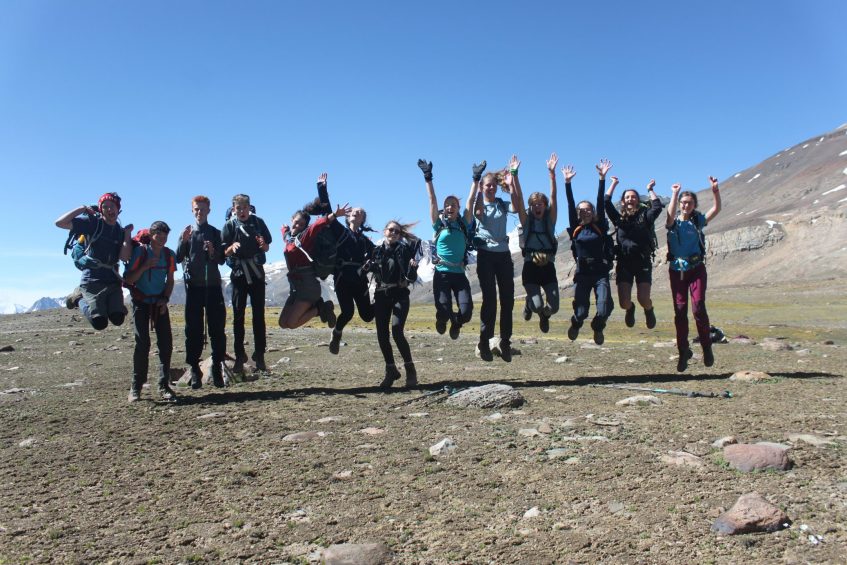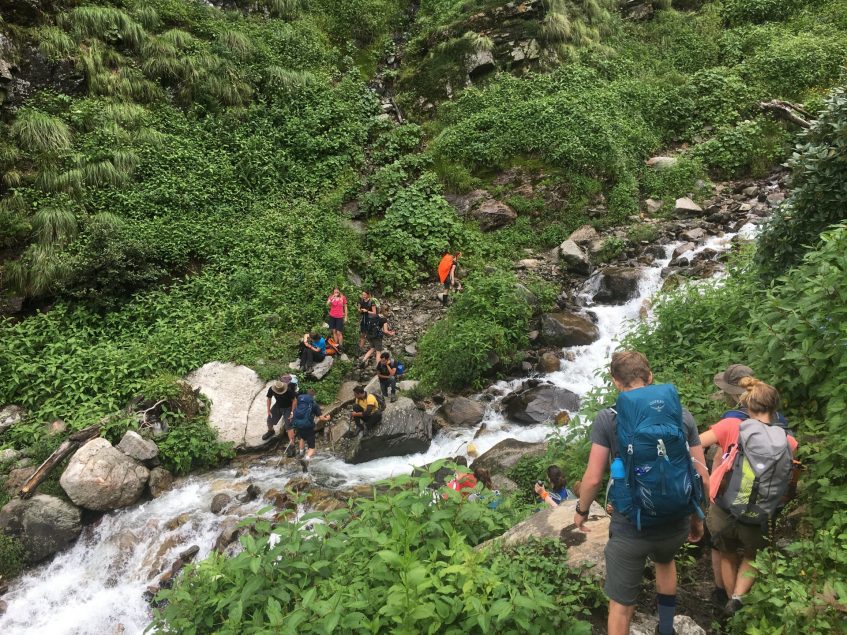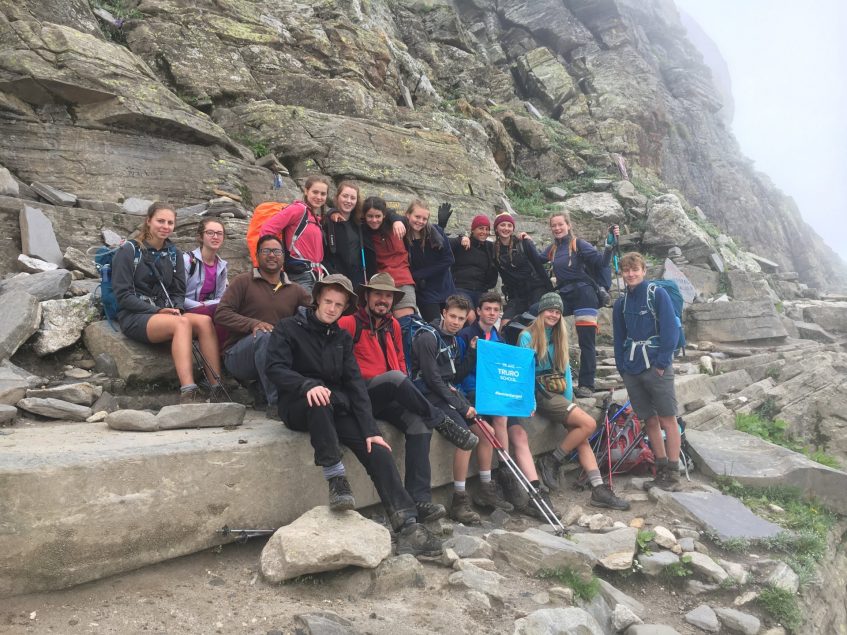 Surfing Trip to Portugal, 2018
Truro School's Surf Academy returned to Lagos in Portugal. The group seized the opportunity to improve their surfing technique whilst also enjoying all that Portugal had to offer.
Ski & Snowboarding Trip to Austria, 2017
This year's Ski and Snowboarding Trip took place over the Easter holidays in the resort of Zell Am See in Austria.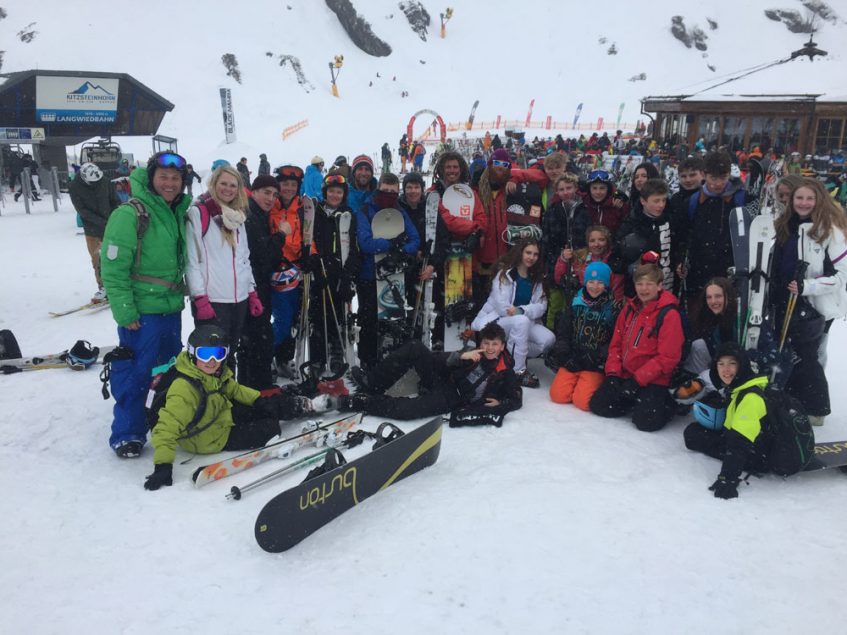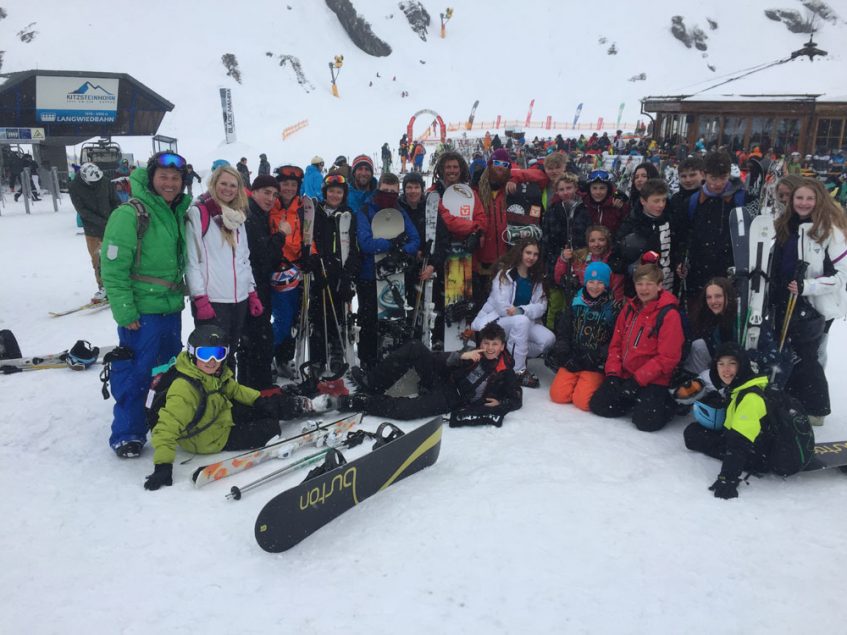 World Challenge Trip to Ecuador, August 2016
World Challenge Expeditions Limited, provides the most comprehensive personal and team adventure development programme currently available for young people.
Truro School participated in an Expedition to Ecuador during the months of July and August of 2016, the culmination of an 18-month young person's leadership and team development programme. The 30-day adventure expedition to Ecuador was preceded by preparations that included outdoor adventure training, fund raising, as well as the research and planning design of a bespoke expedition itinerary.
The expedition to Ecuador involved challenging treks in the Ecuadorian Amazon basin, treks in the high Andean mountains and a services to others project, providing assistance to a lesser developed community on Ecuador's coast, finishing with some rest and relaxation activities. The treks in the rain forest followed indigenous trails, and provided an interactive experience of the habitats and ecosystems of the area. This experience enhanced our understanding of the issues and concerns facing this fragile environment, as well as those that are challenging the peoples that live there.
The Community project involved the building and construction of a safe play area and the external redecoration of the local primary school. The construction of a fenced area (from Bamboo) around a hard standing, provided a safe play, sports and games area for the local school children and local young people of the (Machililla) community.
The experience provided opportunities for the students to develop their personal team responsibilities and their abilities to lead a team.
Anthony (Tony) Daggar M.A.
World Challenge Ltd Expedition Leader & Senior lecturer in Outdoor Adventure Education & Development training.
To view an image gallery of Ecuador 2016, click here.
Slovenia: Duke of Edinburgh Expedition June 2016
The pinnacle of The Duke of Edinburgh's Award at Truro School in the Gold assessed expedition to Slovenia which takes place in June every year. This year we had 3 groups with 20 students in total.
We travelled to London Stansted overnight and then onto Slovenia's capital city, Ljubljana where we were met by our hosts. Each student is hosted by a Slovenian counterpart who will visit us he following September.
Early on Monday morning all 20 students, and their hosts, boarded a coach to be taken out into Julian Alps to a town called Tomlin where our expedition was to start.
All 20 students were aspirational in the way they took challenges head on and worked together to realise their goals. DofE is all about developing participants confidence and self-belief and I know that after this expedition each student will have come back changed, if only slightly, one way or another with a bit more of a spring in their step and a story to tell.
A huge thanks must go to Mrs Cucknell and Mr Docherty who supervised and assessed this expedition and also to Navenka, Alenka and Mateja; my counterparts in Slovenia, who organise this trip on their end.
To view an image gallery of the Slovenia trip, click here.
---
Portugal – February 2016
Our Surfing Academy continues to grow from strength to strength here at Truro School.
A number of our budding surfers recently returned from Portugal following the school's first-ever overseas surf trip and it certainly looks like they honed their skills…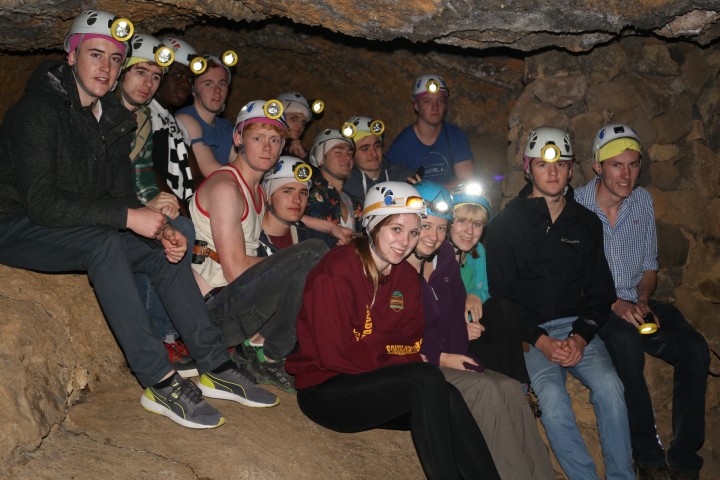 Tenerife – December 2015
In December 2015 our A level geologists travelled to Tenerife to carry out work for their assignments.
During this trip the students explored the famous 'Cliffs of the Giants', the Las Canadas Volcano and the 'Cueva del Viento' (an underground lava tube network).
Russia – October 2015
A huge thank you to our wonderful students for making this the best trip to Russia ever! Red Square by night, the Kremlin, Dynamo Moscow winning at ice hockey, the Novodevichy Cemetry, the night train to St Petersburg, the Peter and Paul Fortress, the Yusupov Palace, an exquisite Swan Lake in the Tsar's Theatre at the Hermitage, the Cathedral of the Spilt Blood, the Smolny Institute, the Hermitage and Palace Square and the gilded Catherine Palace at Tsarskoe Selo: all in all, a whirlwind tour set against the backdrop of a sublime Russian autumn. So many hats, badges, matryoshka dolls and fantastic memories! TCBC School Tours and our guides Natasha and Maria were brilliant, but Mother Russia herself was the real star.
Ha здоровье! – Mrs Rainbow, Head of Upper Sixth