Fencing
Truro School has a long-standing reputation for producing fencers of the highest quality.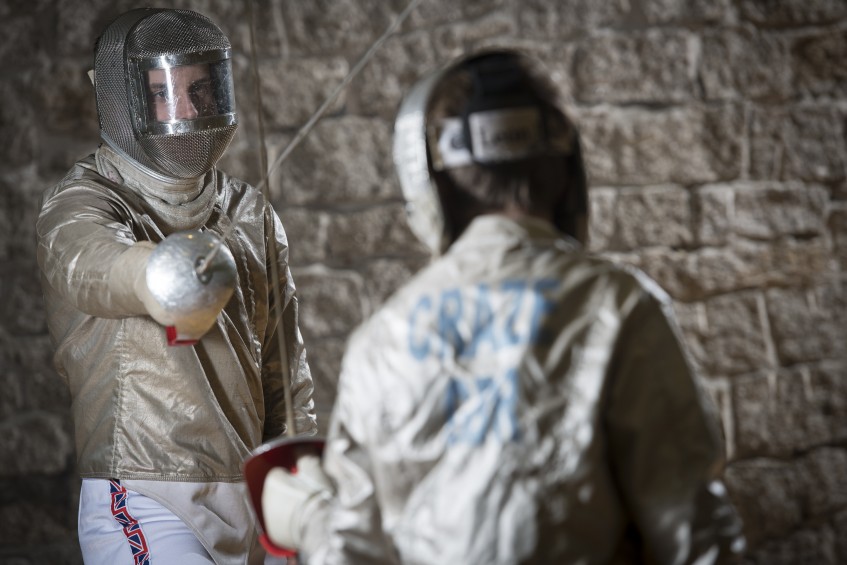 Fencing at Truro School - One of the UK's Leading Fencing Academies
Fencing at Truro School has a distinguished history. With our partnership with Truro Fencing Club many of our fencers have gained international honours. For those individuals who want to keep fit and learn a new skill, or those who aspire to national team selection, we have a programme on offer to support your fencing career.
Why try fencing?
Fencing not only offers pupils the opportunity to learn a new discipline and improve fitness but it tests their strength, technique, tactical ability and control. It is also an excellent means of learning respect through sport and building self-confidence.
There are clubs in place from the earliest opportunity to attract pupils to our sport, with fencing clubs in the pre-prep and prep schools. When these pupils move into the senior school they can then really pursue the sport with gusto.
Who can do it?
Senior School fencers can take advantage of one of four weekly clubs ranging from beginner to elite levels.
New comers to the sport are encouraged to join the beginners' fencing club or the Wednesday afternoon activity. Those who compete regularly also come along to the intermediates' fencing clubs at lunchtime.
In addition, fencers can access individual lessons and training on site with Truro Fencing Club, alongside their academic studies. High performance fencers can also become part of the Truro Fencing Elite Academy Programme. All fencing sessions are run by members of the world class coaching team from Truro Fencing Club.
Truro Fencing Elite Academy Programme
Truro School and Truro Fencing Club have entered into a partnership to offer the most comprehensive and professional integrated training programme for fencers aged 11 – 18. The Academy has an impressive 8 piste fencing centre on site at Truro School, the Cornwall Fencing centre, which is the home of Truro Fencing Club. There are training programmes to suit fencers from beginner to elite level, and Truro School has a dedicated member of staff who acts as the liaison between pupils and their families and Truro Fencing Club.
Fencers are supported academically through busy competition periods with close monitoring and distance learning support. The Truro Fencing Elite Academy Programme trains fencers from club to world-class level in all disciplines. A typical weekly programme for an Elite Academy fencer offers around 3 hours of varied training per day. Each athlete receives sparring, footwork, lessons, tactical training, fitness training, a personalised, periodised training and competition plan, alongside athlete and academic mentoring. Regular sessions with specialist support staff in the fields of strength and conditioning, physiotherapy, sports massage and performance nutrition complement the fencing training.
A club level fencer can expect to access three evening training sessions a week at Truro Fencing Club, one school fencing lesson and an additional individual lesson by appointment.
All fencing sessions are delivered by Truro Fencing Club's world-class coaching team which has a vast experience of World and European Championship and Olympic level coaching.
If your ambition is to pursue an outstanding standard of academic education whilst training at the highest possible level in the sport of fencing, then Truro Fencing Elite Academy Programme is your best choice.
Admissions
Admission to Truro School is via an entrance exam at 11+, 13+, or GCSE results for 16+ applicants. there are a range of scholarships and bursaries available. Fencing scholarships are available to fencers of exceptional standard.
To find out more, visit our Fencing Scholarships page.