Academic Music
1st, 2nd, 3rd Years Curriculum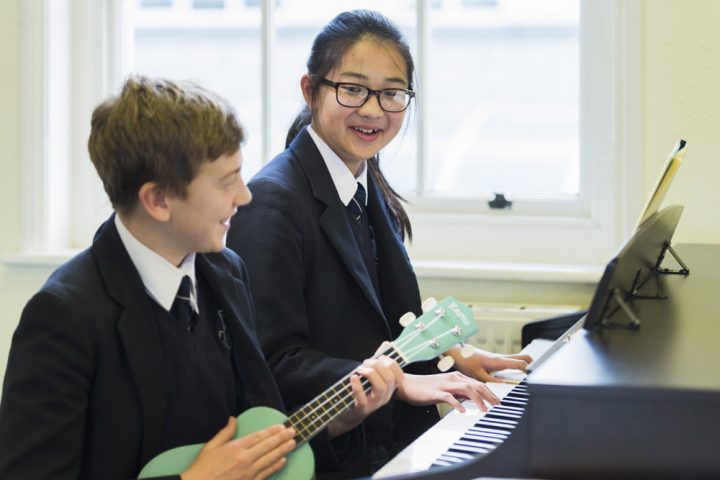 All pupils have two 50 minute Music lessons each week.  Lessons are designed to be fun and there is an emphasis on practical music making, with students being encouraged to compose, improvise and perform.  In the 1st year pupils may benefit from free instrumental lessons (strings, brass, keyboard and recorder) taught in small groups.
GCSE Curriculum
Music GCSE is available to all singers and instrumentalists who have achieved a minimum standard of Grade 3. The three elements of the course are Performing, Composing and Appraising Music. Students follow the WJEC syllabus.  For students who have reached grade 5 Theory and Grade 6 Instrumental/Vocal, there is an opportunity to study Music GCSE as an extra subject in the 4th Year during Wednesday afternoon activities.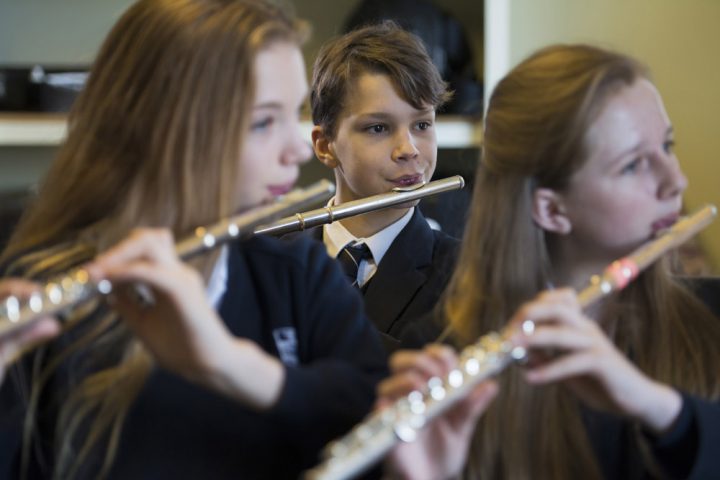 A Level Curriculum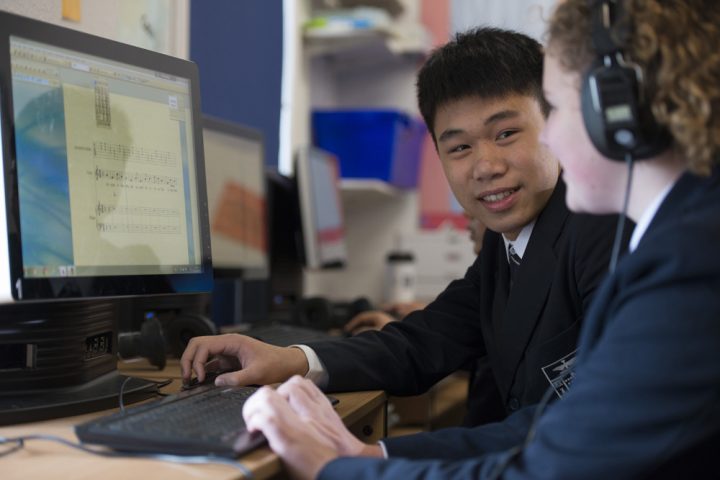 The course provides students with the opportunity to develop their performing, composing and appraising skills as a member of the busy, vibrant and diverse Music Department. The GCE Music course, following a WJEC specification, is often taken as a fourth subject, not just as one that leads to study at higher education. A certificate at GCSE Music is not essential, but it does provide a valuable foundation for the A Level course. Students will need to be practising musicians, ideally with Grade 5 Theory and Instrumental/Vocal.