The Dodd Library
Set in the heart of the school, our library is a welcoming environment where pupils and staff can study, research, collaborate or read.
In our light-filled space that maximises a beautiful picture window, we have created different study areas to meet the needs of pupils and staff. Divided into junior and senior areas, both fiction and non-fiction are easily accessible with displays, advice and recommendations to persuade even the most reluctant reader to pick up a book.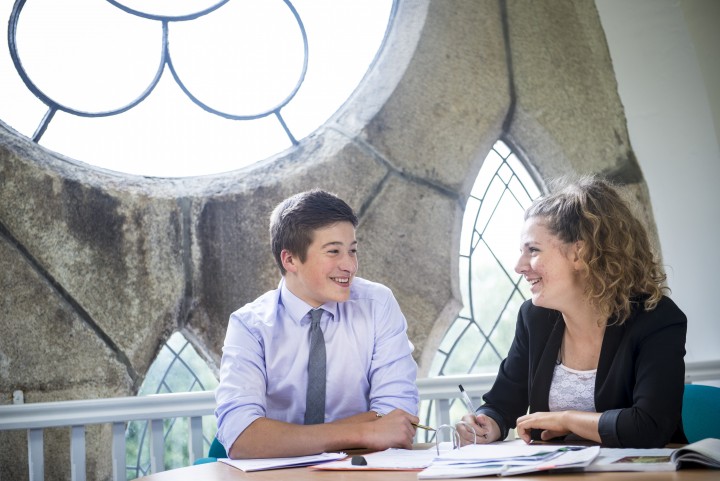 Staffed by a team of friendly, knowledgeable and well-qualified librarians, help is always on hand for advice on reading and research. Stocked with journals, newspapers, audible books, DVDs and CDs and online resources, there any many routes to enrich pupils' learning experiences. Pupils, staff and parents are encouraged to request new stock items at any time.
Open before school begins and after it finishes until the early evening, our Library is an excellent location for completing prep, working on research projects or seeking out the latest must have book.
Opening Hours
Monday, Tuesday and Thursday: 8.00am – 6.00pm
Wednesday and Friday: 8.00 am – 5.30pm
Library at Truro School | Independent School in Cornwall, UK