Physical Education
Truro School has a strong sporting reputation with many students often competing at regional, national or international level.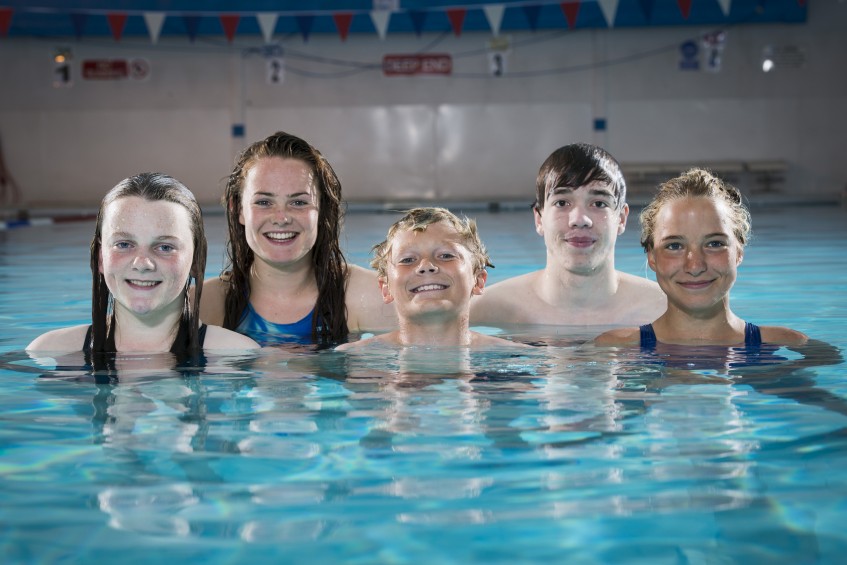 PE for 1st – 3rd Year Students
Physical Education is compulsory for all 1st to 3rd Year students and they have a double lesson each week. Students follow a programme of six activities each year: basketball; badminton; multi-skills; swimming; tennis; and athletics.

There is also a games programme for 1st-3rd Year students. Boys will follow full term blocks of work in Rugby, Football or Hockey and Cricket. Girls undertake Netball, Hockey and Rounders. In both PE and Games, students are assessed at the end of each block of work.
PE at GCSE Level
Students taking the GCSE follow the AQA Full Course syllabus. After the Autumn Term in the 5th Year the more able candidates will be offered the chance to achieve the Double Award, where the content is similar but greater depth of study is required.

The content of the GCSE course is geared to the relationship between the theoretical and practical elements of Physical Education, and provides an understanding of the importance of exercise and the benefits of living a healthy and active lifestyle, alongside an opportunity to develop practical performance.

Improvement in practical activities is also achieved through the Games programme and the co-curricular sporting opportunities available.

For the compulsory Games in the 4th and 5th Year, students select activities appropriate to their interest. These include: Rugby, Football, Netball, Hockey, Cricket, Badminton, Basketball, Swimming, Squash, Fitness Training, Tennis, Athletics, Rounders and Softball.
PE at A Level
An A Level in Physical Education is an excellent preparation for students wishing to progress to degree level study in both PE and Sports studies. It also proves an excellent foundation for those intending to pursue careers in teaching, coaching, sports development or the leisure or fitness industry.

Sixth Form students are coached by staff who have previously taught or represented a number of sports at a national level, including a former professional footballer. Previous study isn't essential but a genuine interest in the subject and good practical ability in sporting activities is important.

The GCE Physical Education, following the OCR specification, involves the study for two units at AS: Anatomy and Physiology; Acquiring Movement Skills and Socio-Cultural Studies relating to Participation in Physical Activity. This is assessed by a written examination at the end of the Lower Sixth and a Practical unit, in which students evaluate each other's performance.

For A2, the written unit Principles and Concepts covers the historical, physiological and psychological elements and follows a similar pattern to the Lower Sixth, with a written assessment, followed by a peer assessment in the practical unit. The unit is externally set, internally assessed and externally moderated.
Sports Scholarships
Truro School enjoys an outstanding reputation for competing in a wide range of sports at the very highest levels. In 2015 the school was listed as one of the top 20 independent schools for sports in the country. Sports scholarships are awarded at 11+, 13+ and 16+. To find out more and to view other scholarship opportunities, please visit our scholarship pages.
---
Physical Education | Independent School in Cornwall, UK