English
1st to 3rd Years are taught punctuation, spelling and grammar through English writing tasks which may be imaginative, creative or entirely practical. Lessons may be held in class, in the Dodd Library, ICT rooms or the Burrell Theatre.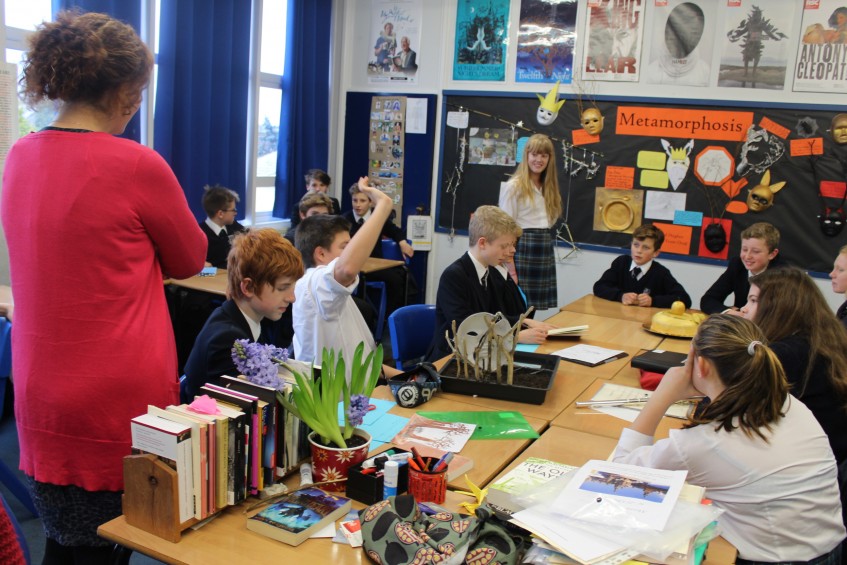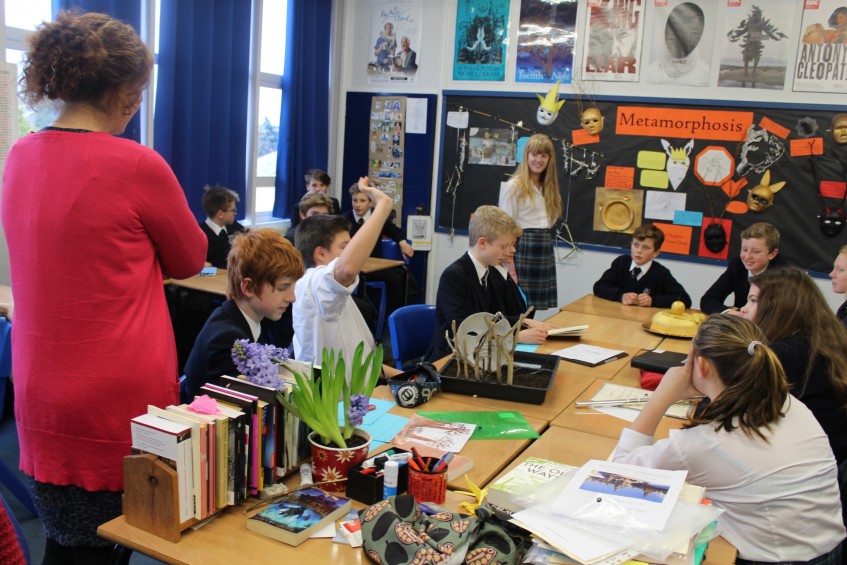 1st – 3rd Year English
Enrichment of the curriculum through active learning and co-curricular activities is vital to our approach. The 2nd Years' annual Shakespeare Festival is one example, when weeks of classroom work culminates in each tutor group performing Shakespeare plays. Other examples include:
The weekly Junior Readers' Club
The annual Junior Bookworm Competition
The Kids' Literature Quiz
Poetry Writing and Speaking competitions
The Everybody Writes workshop
and scriptwriting activities
English at GCSE Level
All students take the Cambridge IGCSE examinations in both English and English Literature. Sets are of mixed ability, but we create a small group for those who experience particular difficulties with English. Throughout the IGCSE course in the 4th and 5th Year we have extension workshops which we run twice a term, Poetry Writing and Speaking competitions, Everybody Writes workshop, a weekly magazine and scriptwriting activities.
A-Level English
The A-Level English Literature course follows a WJEC specification and is notably more challenging and demanding.

A-Level aims to increase enjoyment of Literature and to further develop the skills of critical reading, analysis and essay writing. Active involvement in classroom discussion is essential, and students will be required to read a minimum of six examinable texts in each year as well as wider additional reading. Assessment is achieved by way of number of essays and creative writing tasks.

Mentored by staff who will develop their reading and analytical skills, the course takes students on a journey through 20th Century poetry, drama, and Shakespeare, culminating in a 3000 word assignment at A2. Complementing this varied course is a plethora of opportunities beyond the lessons. From meetings with the Library Society and regular writing competitions to a Sixth Form English magazine entirely written, edited and produced by students, there is no end to the personal development available to our English Literature students.
---
English | Independent School in Cornwall, UK