Design and Technology
In the first three years, students experience a range of design activities using wood, metal and plastics. We blend traditional skills with cutting edge CAD/CAM work.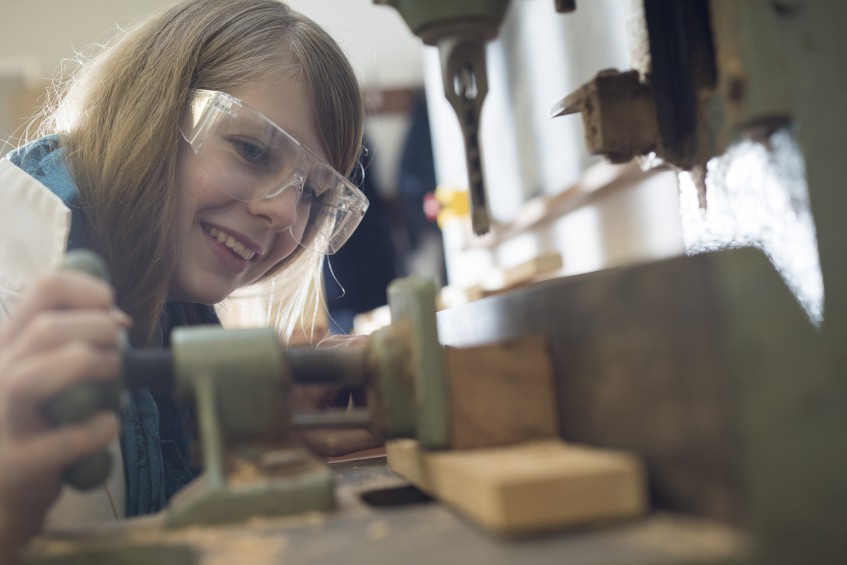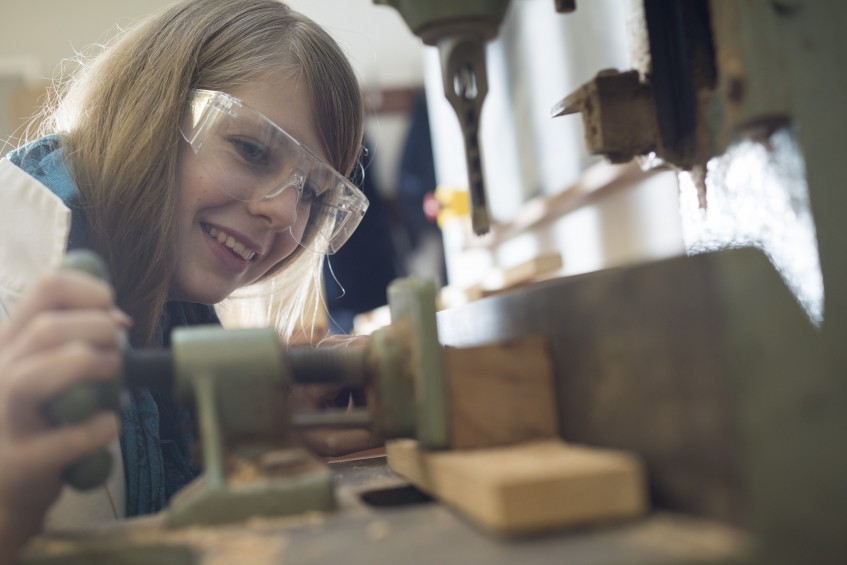 Design Technology at GCSE
By the time students reach their GCSE course at 4th Year, they already have a sound skills base to enable them to tackle more demanding projects with confidence. We study the AQA GCSE in Design and Technology: Resistant materials. The course is based on designing and making useable products, which could become commercially viable with further development.
Each project that the students undertake has to be accompanied by a supporting design folder which tells the story from the choice of topic through to its successful completion and use. The projects undertaken in the 4th Year will build up their skills, with the final project forming the Controlled Assessment Task. This has to be chosen from a set of contexts set by the exam board.3
Design Technology at A Level
In the Sixth Form the OCR GCE Design and Technology (Product Design) course forces students to think outside the box. They are challenged to make decisions on visual specifications, cost and functionality of products.
Through studying units like the Advanced Innovation Challenge – which requires them to devise a range of creative solutions to a particular theme in a 6 hour examination – and in examining in detail an everyday object in the Product Study, students will demonstrate the ability to both analyse and evaluate. Computer aided design, a team of highly skilled teachers and a supportive and experienced technician provide a stimulating and inspiring environment for creative and dedicated students.
At A2, students identify a need and construct their own major project, along with detailed evaluation. Finally, they are assessed through a written examination, to show an in-depth subject knowledge which complements their hands on skills.
Student View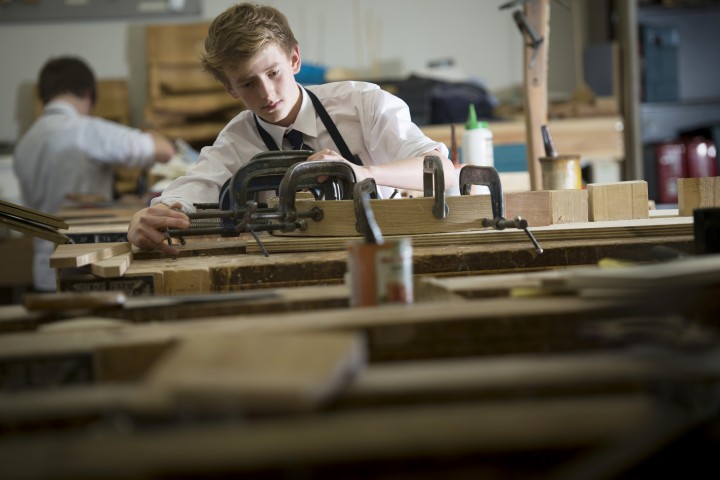 My first impression of the Design Department was great. The access to the large range of machines and tools was fantastic. Also the friendly and welcoming atmosphere of the Department adds a lot. The workshop is very well equipped with a large range of machines from woodworking to metal working lathes, 3D printers to laser cutters and so it's possible to undertake any project.

The staff have a great sense of humour and they are expert in all areas of design. For example, the technician was really helpful when I built my first working steam engine. They give us lots of freedom, but plenty of great guidance too. – Joe
---
Design Technology | Independent School in Cornwall, UK