Biology
Students at Truro School study Biology for a number of reasons; some simply for the love of nature and flora and fauna; others for their interest on how the human body works with a specific career such as Medicine in mind.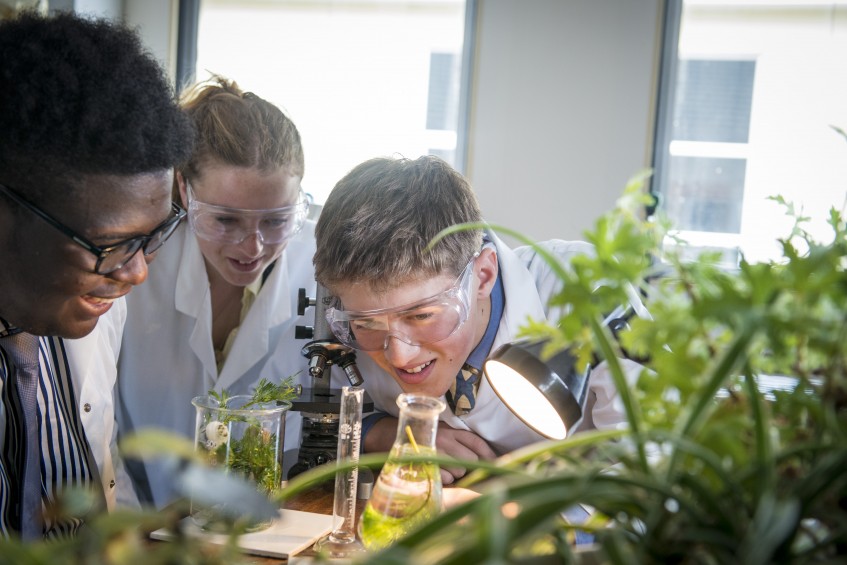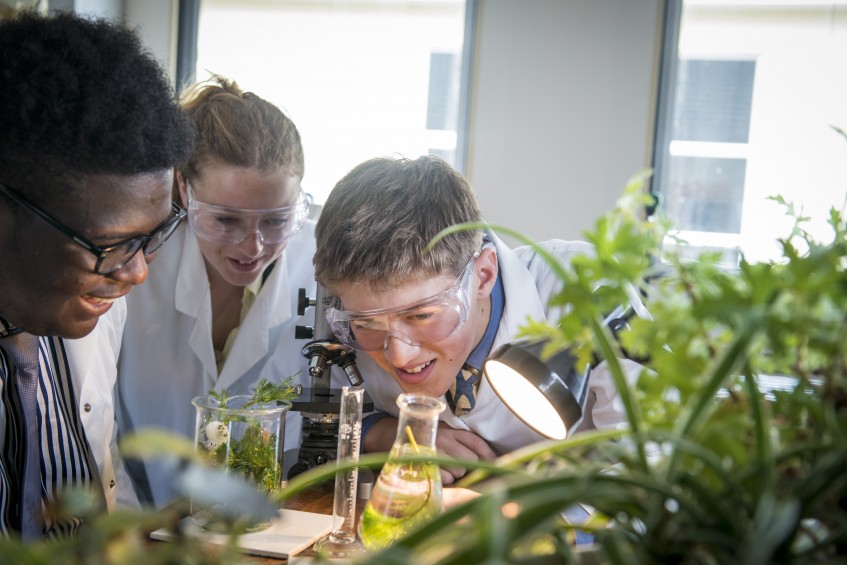 1st Year Biology
In the 1st Year, students begin the course by studying Cells and develop their microscope skills. They then go on to study Reproduction, Ecosystems and Classification.
2nd Year Biology
Students in the 2nd Year enjoy a diverse course including Photosynthesis, Food and Digestion, Respiration, Circulation and Breathing, and Ecology. Field trips are used to put in context what we study in the classroom: the 1st Years enjoy a trip to the Blue Reef Aquarium; and the 2nd Years are taken to Castle Beach when they are studying Ecology.
3rd Year and GCSE Biology
In the 3rd Year, students begin studying the AQA GCSE Biology syllabus, where they explore Biology, Chemistry and Physics as separate subjects. Three lessons per week are allocated in each subject. The 3rd Year is used to help set students by ability; set sizes vary between 12 and 24, with the lowest ability set being the smallest.
Biology at A Level
The Sixth Form Biology experience provide a supportive and stimulating academic environment for those who wish to specialise in Biology on its own, or combine it with other Science subjects. The department is home to a close-knit group of zealous subject enthusiasts, two trusty laboratory technicians and a host of experienced and highly qualified teaching staff.

At AS, following the OCR specification, students begin to study Cells, Exchange and Transport, Molecules, Biodiversity and Food and Health. A field trip in the Spring sees them dissecting elements of biodiversity at the inspirational Eden Project.

At A2, the field trip takes them to the sand dunes near Perranporth to study Succession, and the subject extends to Energy, Genomes and Environment. The two AS written examinations use structured questions to stretch and challenge our budding Biologists through writing and synoptic elements, and the practical side will put their knowledge to the test and truly expand their horizons.
Biology | Independent School in Cornwall, UK