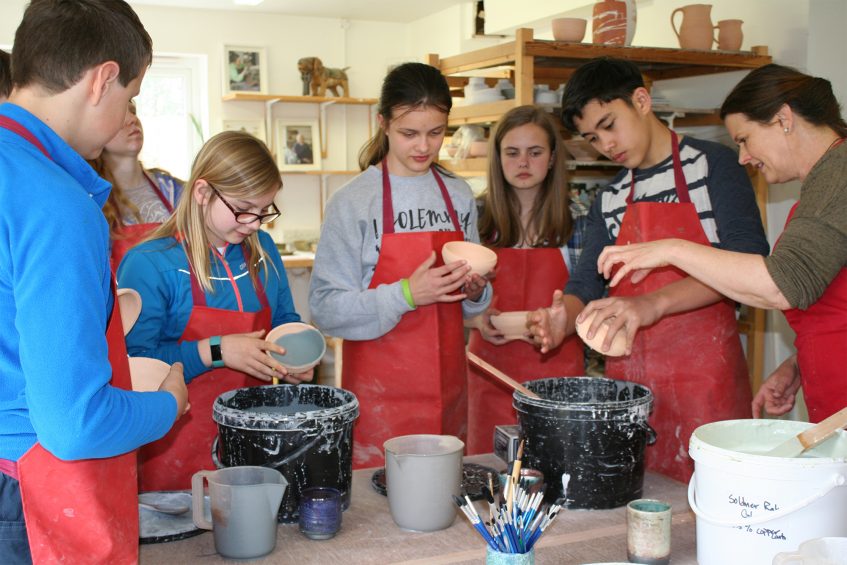 Truro School's Ceramics Club and members of the Wednesday Afternoon Activity group recently went on a trip to Leach Pottery in St Ives.
The group took part in a Raku firing tea bowls workshop where they had the chance to learn and experience the Japanese technique of Raku firing. The students had previously made their own tea bowls at school and took these along to fire them.
It was also an opportunity to learn more about the history of ceramics in Cornwall through the life and work of Bernard Leach.
Mrs Joines, a Truro School Art teacher, said,
"This was a fantastic experience for our group of Truro School's budding potters. As well as experiencing the fantastic and exciting process of Raku Firing, the pupils also learnt about the history and the importance of Ceramics in St Ives through the wonderful museum at the Bernard Leach pottery. We would like to say a big thank you to all of the staff at the Leach pottery, especially the Education Team who made our visit so special."