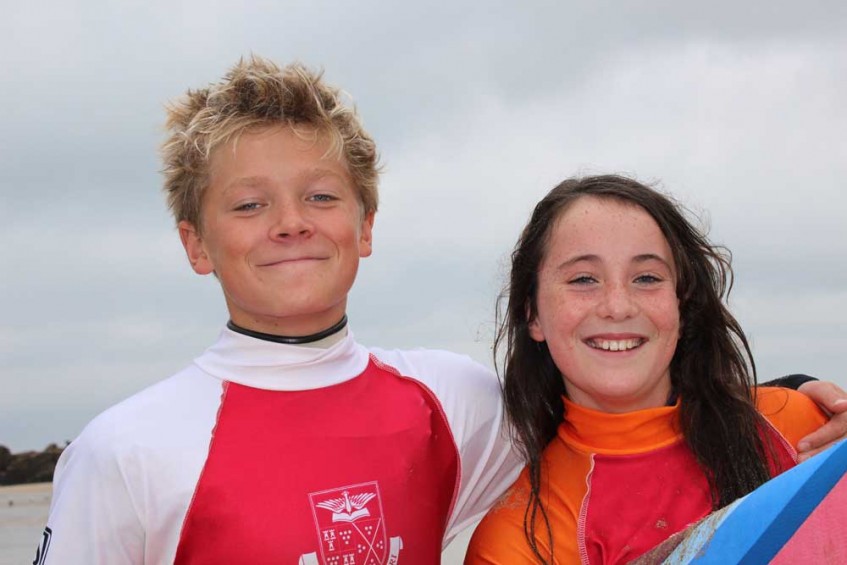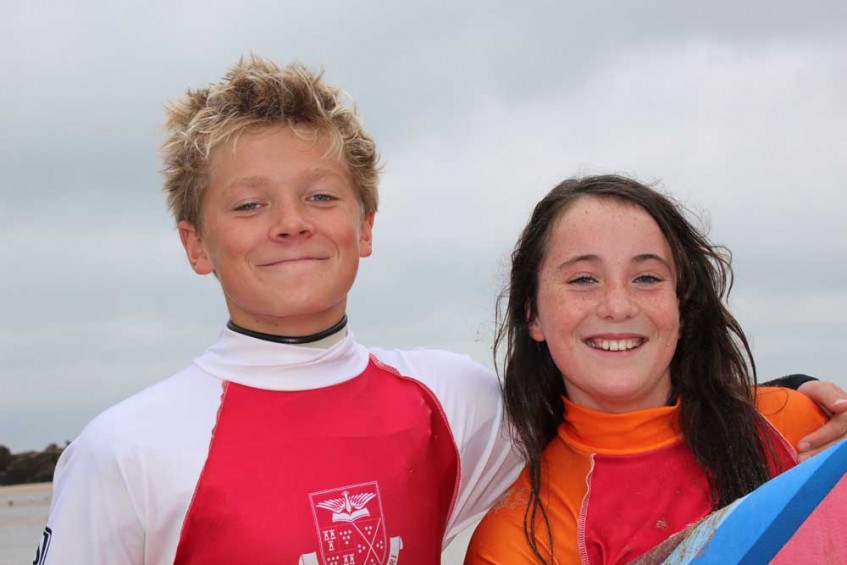 There were scenes of celebration on Perranporth beach on the weekend as Truro School pupils Ben and Ella won gold medals in the first ever Independent Schools' Surfing Championship (ISSC).

Supported by Wavelength Surfing Magazine and Ticket to Ride, the three day event saw competitors converging from UK schools far afield including Hurst College and North London Collegiate.

The ISSC welcomed surfers from all ages and abilities with a number of additional fun and handicap awards running alongside the main event.

Contest Director and professional surfer Sam Lamiroy said:
"The unique nature of the three day event lies in the fact that it encourages and supports participation by surfers of all abilities and experience."

Mr Lamiroy continued:
"The key aim of the three days was to bring these young surfers from different backgrounds together and promote surfing and its healthy lifestyle through a series of competitions, talks, instruction, demos and shared experiences."

One of the surprises of the three day event was St Agnes superstar Ella who won Gold in the girls' main competition, despite being younger than the other competitors. Ella, who only turned 12 in September, was up against other surfers who were almost 4 years older than her.

Ella said:
"I didn't expect to win. Two of the best surfers in the competition went up to collect Bronze and Silver and, at that point, I thought there was no chance I would be in contention for a medal. I was very surprised when they called my name for Gold."



Ben, from Feock, was equally surprised after claiming Gold in both the boys' main competition and the handicap competition.

Ben said:
"I also didn't expect to win Gold. My brother and I had just returned from a swim camp and we simply thought it would be good fun to take part. It was great meeting new surfers from other schools."

The final day concluded with a fancy dress foam board competition in which all surfers participated.

Sam Lamiroy finished by saying:
"In the end, everyone left with some tips on how to improve their surfing, some insights into the life of a professional surfer, an understanding of the mechanics of a surfing Magazine, new friends, good memories and some amazing prizes!"

The two Gold medals add further recognition to Truro School's Surf Academy following Sixth Form student Beth Leighfield's first place finish in the British Girls' Under 18 Longboard Surfing competition at the end of September.

The next Independent Schools' Surfing Championship is due to take place towards the end of October next year with a location to be confirmed in the near future.
Truro School Surf Academy
To find out more about Surfing at Truro School, click here.