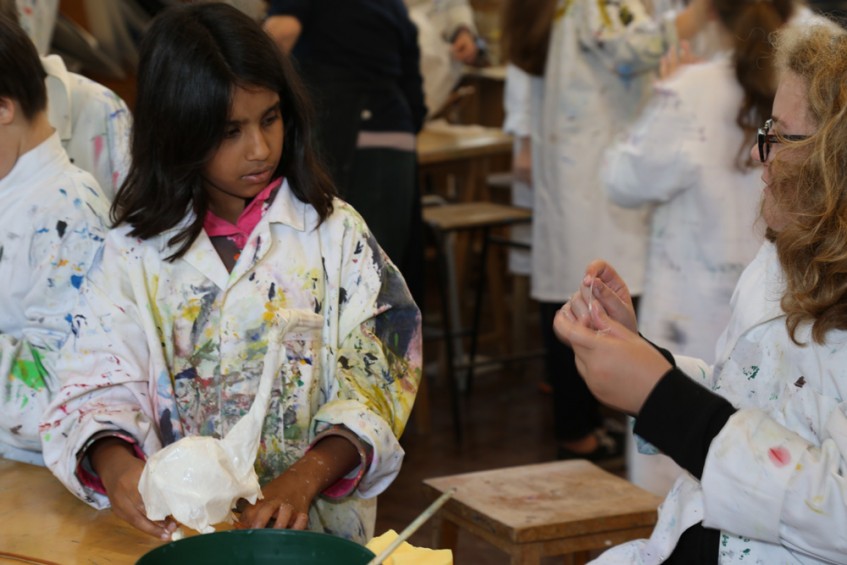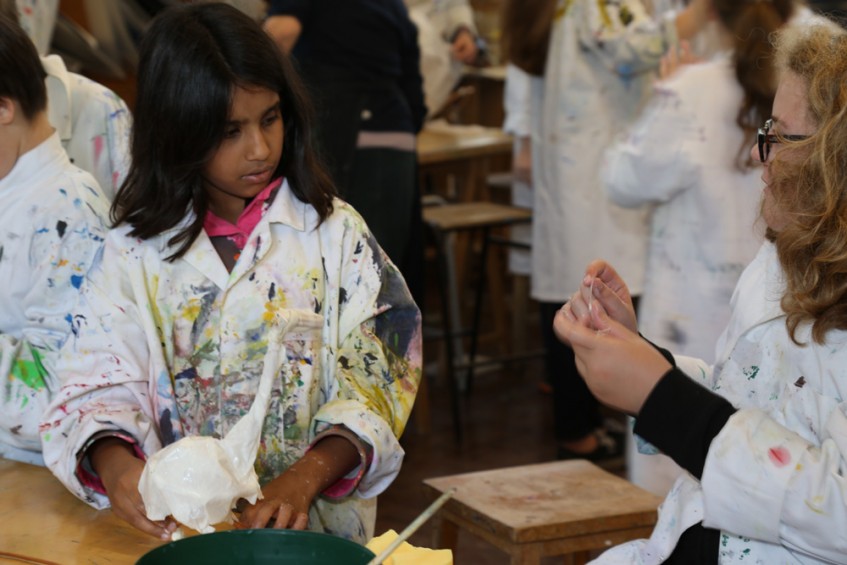 With just one week to go until the City of Lights parade on Wednesday 18 November, the art students of Truro Prep School and Truro Senior School have been busy in the classroom creating this year's lantern.


Upholding the theme of Cornish myths and legends, Truro School have based their lantern on the story of Saint Senara.
After washing up on the Cornish coast in a barrel, Saint Senara was rumoured to be a mermaid with ancient artefacts such as the Mermaid Chair in Zennor Church illustrating a fish's tail.
Year 9 student Jess said:
"We especially liked the idea of Saint Senara because a mermaid is the perfect concept for the City of Lights."

With assistance from teachers, Sixth Form art scholars Patrick Thomas and Kieron Li are responsible for design, choice of material and the supervision of younger students.

Patrick, who was awarded his art scholarship back in Year 7, said:
"We have different teams working on different parts. Kieron and I have been working on the head, another team has been working on the torso, and another on the arms and hands. It was quite difficult to get the proportions right on each of the various pieces, but it has developed very nicely over the past week".

Jess was complimentary about Patrick's and Kieron's choice of material (willow strands) and said:
"The material is great to work with, the strands are difficult to break and easy to bend and shape when damp. Once shaped, the structures will then be covered with tissue paper."

A special workshop took place earlier last week in which the students of Truro Prep School helped the Senior School students to create smaller fish lanterns that will accompany the centrepiece during the parade.


Patrick finished by saying:
"Everyone has worked really well together, from Prep School through to Senior. It has been a great opportunity to get to know the lower years."
City of Lights – Image Gallery
To see more images from the City of Lights workshops, please visit our gallery.