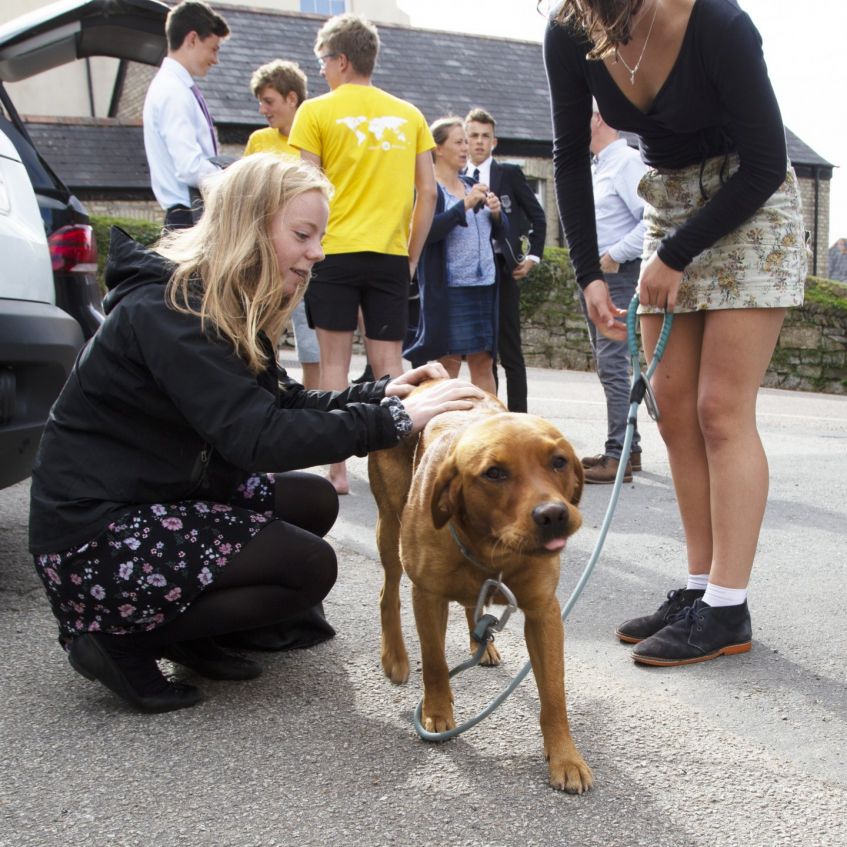 Truro School welcomes two new furry part-time members of staff.
School dogs Bumble and Maverick have been greeted with literal open arms as they settle in to their role as help and support companions.
The aim of having the dogs present is for them to be able to assist children who have special needs, suffer bereavement or who are upset in any way and are in need of calm, comfort, and space before being able to tell an adult what has upset them, or could even hear children read that may help improve confidence.
Children will be able to pat and play under strict supervision at certain times of the day. They are also taught how to behave when with them and how to be safe around dogs in general.