TSA Committee
FORMAL NOTICE TO ALL TSA MEMBERS:
Wednesday 17 June 2020 – 7:00 pm
Special General Meeting:
Formal Proposal of the 2020 Revised Constitution
 Annual General Meeting
Where: Sixth Form Café
Followed by:
Farewell drinks reception in honour of TSA President and Headmaster Andrew Gordon-Brown

All TSA Members Welcome
Please register your intention below to attend so that we can ensure these meetings are quorate and to allow us to gauge numbers for the reception.
---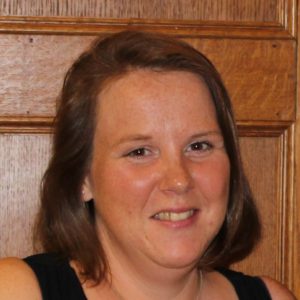 Rachel Vaughan – CO98 Chairwoman
(Truro School 1991 – 1998)
Rachel Vaughan attended Truro School as a Music and Academic Scholar from 1991-1998. After school Rachel completed a BA (hons) degree in English Literature and Music at Cardiff University followed by a PGCE at Bristol University. After 8 years working as a teacher and housemistress at Colston's School in Bristol, Rachel returned to Truro School as an English teacher and later Head of Year.  After having her 2 children with husband, Guy, also a former pupil, Rachel returned to work part-time and now combines English teaching with the role of Mentor to the Girl Choristers of Truro Cathedral and her own busy musical life. Rachel recently completed a Master's degree in Shakespeare and Education at the Shakespeare Institute and is passionate about introducing young people to the theatre. Rachel's 2 children, Trystan and Jennifer, attend Truro Prep School.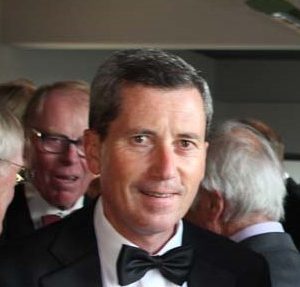 Jonathan Angilley – CO81 Honorary Treasurer
(Truro School 1974 – 1981)
Jonathan joined English China Clays following a levels on an industrial training programme and qualified as a Chartered Management Accountant in 1986. He provided financial input to a number of businesses and travelled extensively within Europe and USA. Leaving in 1997 he joined Cornwall Care for 4 years but it wasn't long before he went back to the mineral world joining Goonvean in 2001 where he is now Managing Director.  Jonathan is married to Fiona and they have 2 children Matt (CO08) and Amy (CO13).  He is a keen cyclist and walker.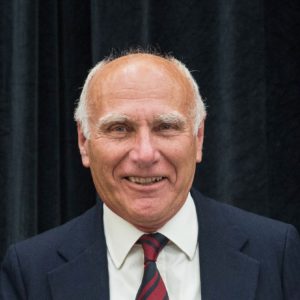 Gerald Chegwidden – CO57
(Truro School 1950 – 1958)
Gerald was born in Redruth and was a pupil at Truro School. He has spent his life in engineering, both civil and military. Having obtained an MSc at Southampton University in Irrigation and Land Drainage he has worked for international consulting engineers. Amongst other things he has been involved with dams, river training schemes in Pakistan and Bangladesh and the Thames Tidal Flood Defences. Since retiring to Cornwall he has spent much of his time sailing and skiing in the Americas.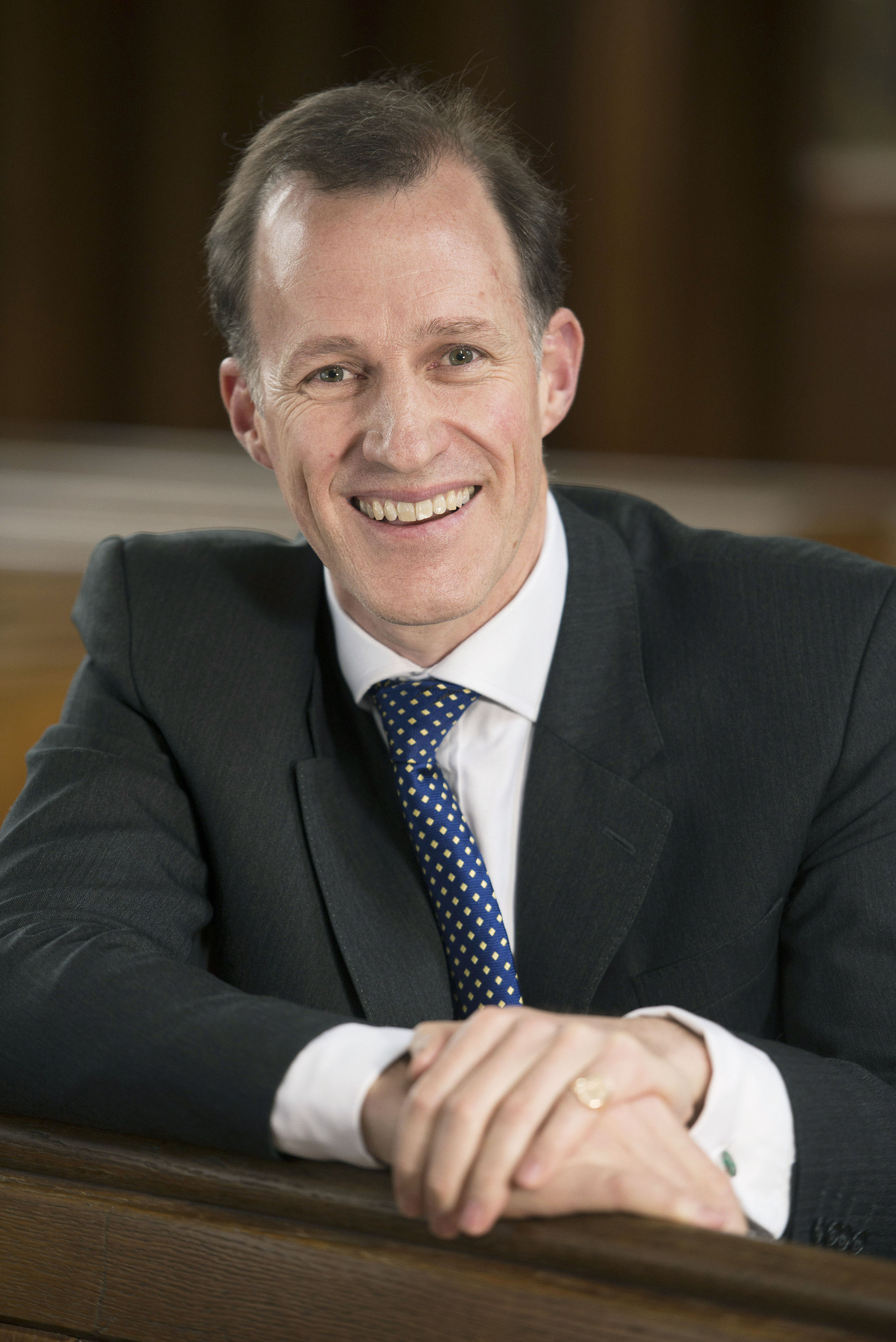 Andrew Gordon Brown (Headmaster) -TSFPA President
Andrew grew up in South Africa, went to school in Johannesburg and completed a Business Degree as an undergraduate in Cape Town. He qualified as a Chartered Accountant and enjoyed the first 12 years of his career in the banking and financial services sector in London and Johannesburg.  In 2003 Andrew saw the light and decided to get a proper job so switched career into teaching! His first post was at Radley College and fours year later he moved to Stonyhurst College as Deputy Headmaster in 2007 and took up the reins as Headmaster of Truro School in 2013. A keen oarsman, Andrew rowed for South Africa in the 1992 Olympic Games in Barcelona and in 1994 for Oxford University in the Boat Race.  When time allows Andrew sings in the Truro School Choral Society. He is married to Harriet and they have three children all of whom attend Truro School.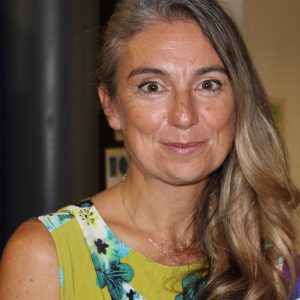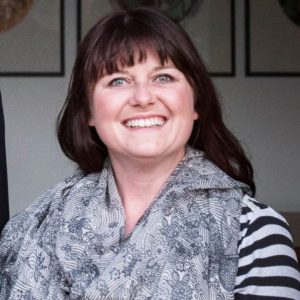 Sophie McGannity – CO98
(Truro School 1996 – 1998)
Sophie followed her older sister's footsteps and joined Truro School in 1996 for A-Levels as a full boarder.  Coming from a much smaller all-girls school in east Cornwall, Sophie feels Truro School opened her eyes in many aspects, particularly the sport, independence and performing arts, which she adored.  On completion of Sixth Form in 1998, she took a gap year in anticipation of starting university to study Sport Science the following autumn.  She travelled, combining a ski season in Colorado and cycling through Jordan with charity work and a bar-tending job in London to help fund her adventures.  To ensure she was spending her extended gap year(s) wisely, Sophie applied and was awarded a flying scholarship with the Royal Navy at Dundee airport where she spent a month learning to fly the Cessna 152.  This convinced her that continuing in academia wasn't the right fit, so instead she joined the Royal Navy in 2000 as a Warfare Officer.
Sophie passed out of Britannia Royal Naval College Dartmouth in the summer of 2001 and served on many warships, including HMS Cumberland, HMS Illustrious, HMS Manchester, Gibraltar Fast Patrol Squadron and fittingly, HMS Cornwall.  She travelled extensively to the Middle East, India, and Kenya, many times around the Mediterranean, the British Isles, Ireland and the east coast of the USA. Sophie was also lucky enough to be chosen to represent the Royal Navy at the Inter Services Ski Championships – one of her a long time ambitions!  Her final role was as the Royal Navy and Royal Marines Recruitment Officer for Devon and Cornwall, revisiting Truro School many times to discuss career options and inspiring students with her own experiences.  Sophie met her husband Colin in the RN and after her daughter was born, decided to hang up the sextant for good and support him in his Fleet Air Arm career instead.  Consequently they spent 3 incredible years living in Virginia Beach and Nevada where their son was born, but have now finally settled back in Cornwall to raise their children.  Sophie now owns a small clean eating catering business and is out on the water or on the slopes whenever possible.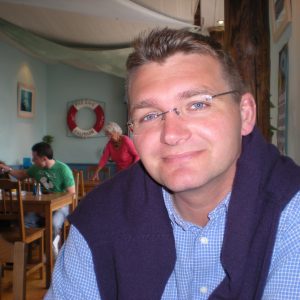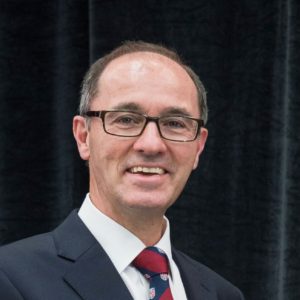 Graham Murdoch – CO81 Immediate Previous Chairman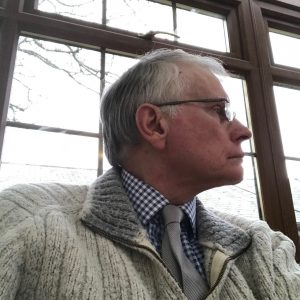 Chris Rowe – CO76 Vice Chairman
Christopher attended Truro School between 1969 and 1975 leaving to follow a career in Telecommunications with Post Office Telecommunications latterly British Telecom plc at Goonhilly Satellite Earth Station. He specialised in Television services originally and latterly in Data Integrity and Distribution for Mobile and Aeronautical Services. He took early retirement in the late 2000's and recently has been involved in Heritage work at the Site. His other interests beyond Truro School include being a member of The National Trust. In addition he is an officer of Tregolls Probus Club. He also is engaged with Committee work with The Friends of Truro Cathedral. He also volunteers at the Cathedral primarily preparing rotas for recital stewarding and Sunday services at which he also occasionally reads.