CookSat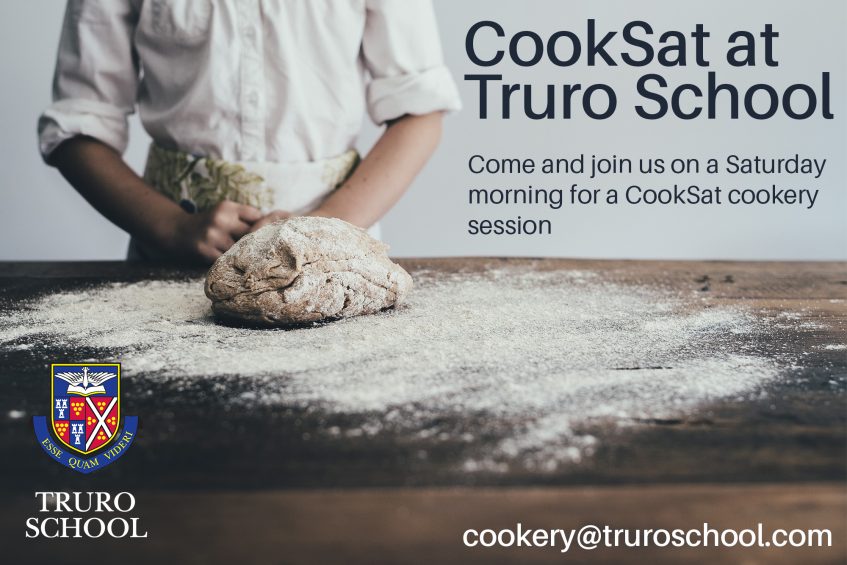 Come and join us on a Saturday morning during term time for one of our CookSat cookery sessions.
Whether you are looking for a busy morning of 'hands on' cookery or a more relaxed cookery demonstration, we have something for you. CookSat will provide one-to-one guidance and tuition in a relaxed environment designed to encourage confidence in the kitchen.
CookSat is open to all – whether you are a parent or pupil of Truro School, or a member of our wider community – everyone is welcome. The new cookery school is also equipped with an accessible rise and fall kitchen area and bathroom facilities so we are able to welcome guests with restricted mobility.
The courses will run from 10:00am to 12:30pm at the new cookery school at Truro School and will include refreshments, recipes, all ingredients and packaging to take your homemade goodies home in. There are a variety of different courses to choose from:
Back to basics (14+) £28 – learn how to make a sweet and savoury home cooked classic to take home and enjoy.
Saturday night 'takein' (16+) £44 – make a main course and accompaniments for a takeaway with a difference.
Simple Suppers (16+) £22.50 – sit back, relax and watch a demonstration of a three course supper menu which you can taste and re-create with ease at home.
'Get set for…' (16+) £98 for a course of three lessons – a set of seasonal 'demonstration and make' lessons allowing you to be prepared for the next holiday season.
Cooking for fun (11 – 14) £28 – aimed at our younger guests these sessions will combine a demonstration with a more relaxed hands on cookery session.
Autumn Term 2018/19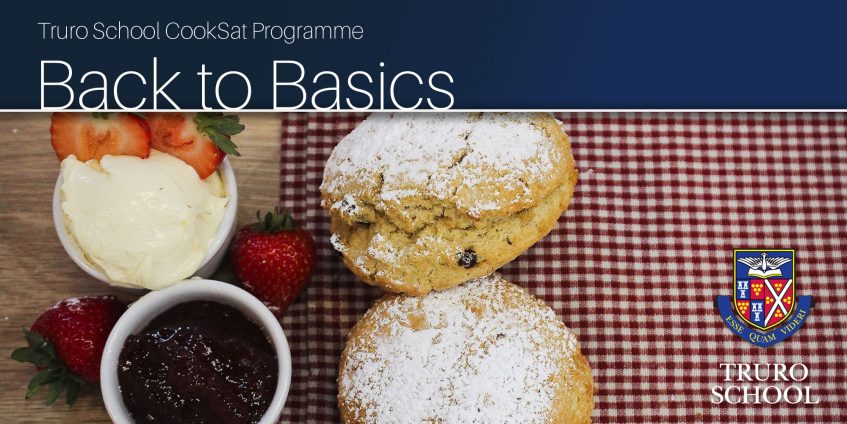 22 September 2018 | Back to basics (14+) £28
Leek and cheese crusted shepherds pie
Scones, jam and cream
1 December 2018 Back to basics (14+) £28
Turkey and ham pie
Christmas coleslaw
Mince pies
---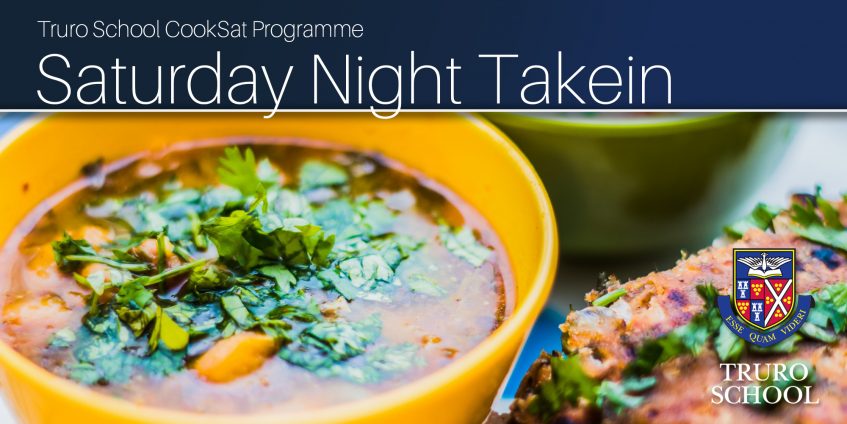 29 September 2018 | Saturday night takein (16+) £44
Thai red chicken curry
Green bean salad
Coconut rice
Flatbreads
10 November 2018 Saturday night takein (16+) £44
Chicken parmigana
Rocket and Parmesan salad
Foccaccia
---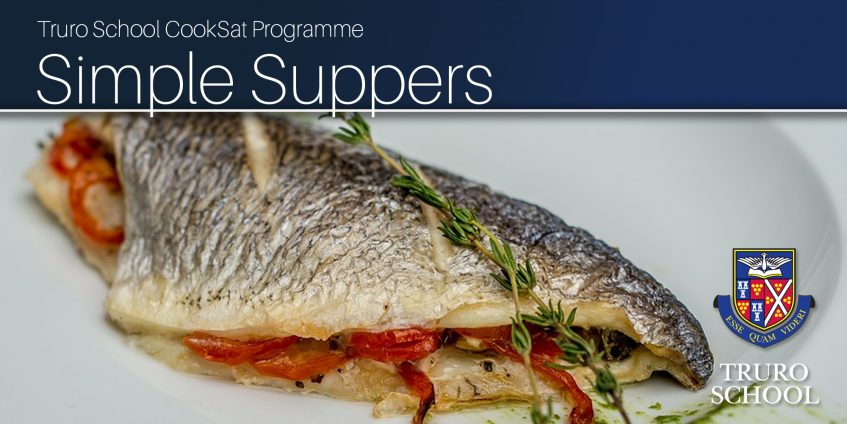 15 September 2018 | Simple Suppers (16+) £22.50
Autumn menu
Honey roasted vegetable and cheese tarts
Pan seared sea bass with tomato and olive salsa
Raspberry meringue roulade
---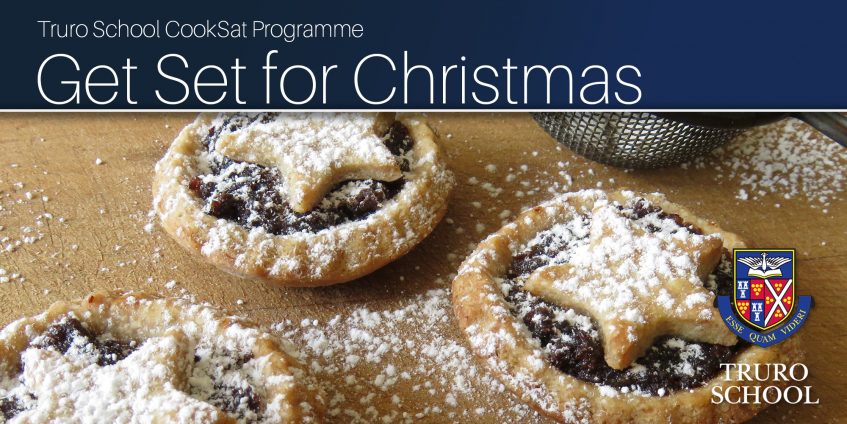 13 October 2018 | Get set for Christmas Day 1 (16+)
Make and bake your Christmas cake to mature before decorating later in the year
Caramelised onion chutney
Christmas stuffing to freeze

24 November 2018 | Get set for Christmas Day 2 (16+)
Iced lemon and lime meringue roulade to freeze
Christmas party wreath to freeze
Marzipan cake

15 December 2018 | Get set for Christmas Day 3 (16+)
Ice and decorate your Christmas cake
Frangipane topped mince pies
£98 for all three days. Single-day bookings not available.
---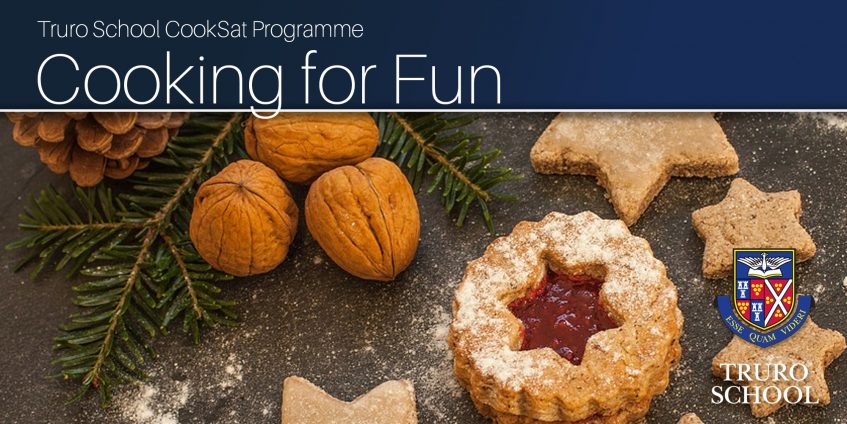 8 December 2018 | Cooking for fun (11 – 14) £28
Edible Christmas gifts and goodies
To book a place on one of these first 'CookSat' mornings please complete a booking form and submit.