Cookery at Truro School
Truro School is delighted to announce the opening of a brand new Cookery School in partnership with Leiths School of Food and Wine.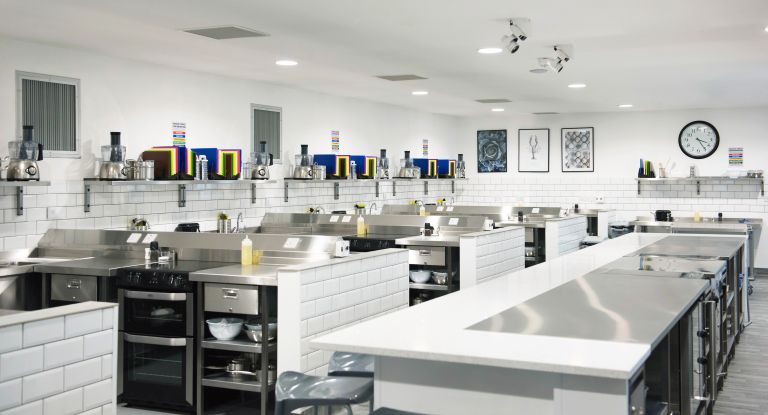 Housed in a purpose built kitchen on the main campus, Truro School Cookery, in partnership with Leiths School of Food and Wine provides a range of opportunities for students allowing them to develop into enthusiastic, confident and capable cooks. Truro Cookery School is also open to the wider community with a range of weekend, holiday and evening courses.
CookSat Masterclass
Come and join us on a Saturday morning during term time for one of our CookSat cookery masterclasses! Whether you are looking for a busy morning of 'hands on' cookery or a more relaxed cookery demonstration, we have something for you. CookSat will provide one-to-one guidance and tuition in a relaxed environment designed to encourage confidence in the kitchen.
CookSat is open to all – whether you are a parent or pupil of Truro School, or a member of our wider community – everyone is welcome. Truro School Cookery is also equipped with an accessible rise and fall kitchen area and bathroom facilities so we are able to welcome guests with restricted mobility.
The courses will include refreshments, recipes, all ingredients and packaging to take your homemade goodies home in. Click the link below to are a variety of different courses to choose from: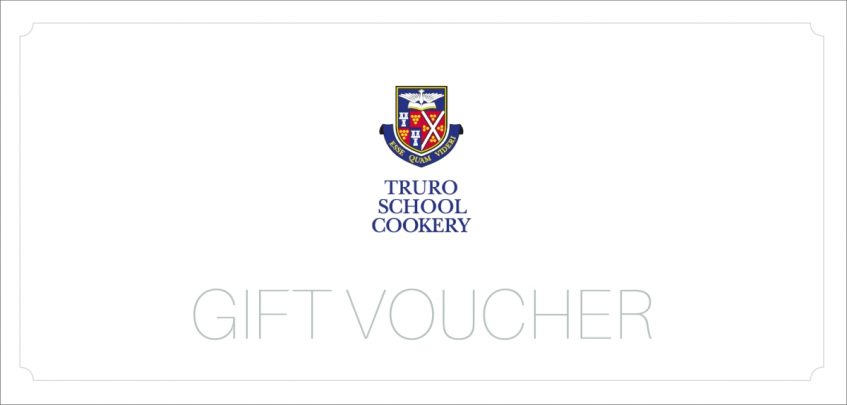 Gift Vouchers
Truro School Cookery Gift Vouchers are now available to buy online. Simply visit the link below and give them a gift they'll love!
Vouchers are available via the Truro School Cookery page on Eventbrite and can be redeemed online against CookSat courses at Truro School Cookery. Full terms and conditions can be found on the eventbrite pages.
For a smaller gift, reward or stocking filler, Café Gift Vouchers are available to buy directly from Truro School Cookery Café (see below for terms and conditions).
Truro School Cookery Café Vouchers Terms and Conditions:
Café vouchers can only be redeemed by the named recipient
Café vouchers cannot be duplicated or amended
Café vouchers are valid only for the item(s) stated on the voucher
Truro School Café will not accept any liability for lost stolen or damaged vouchers
Café vouchers are valid only for the academic year in which it was purchased
Café voucher cannot be exchanged for cash