Alumni Community Event Galleries
See photos from the latest Truro School Former Pupil's Association Events here.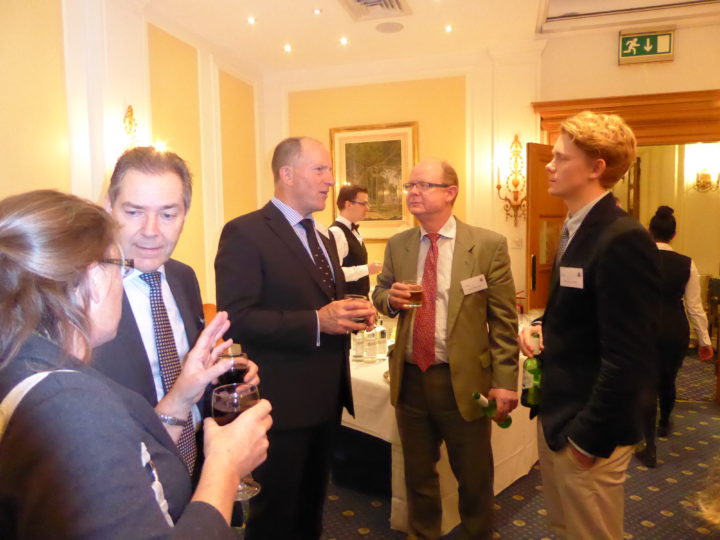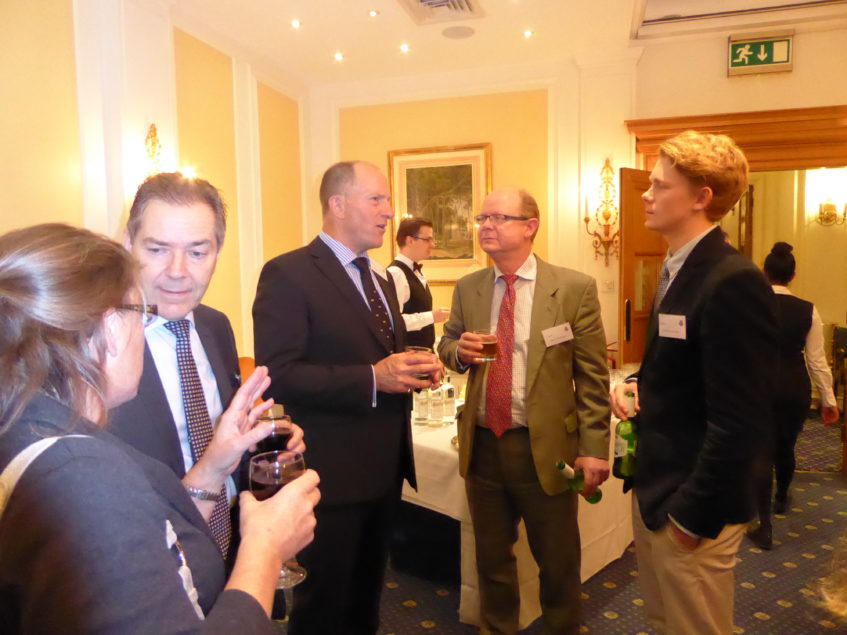 London Networking Reunion
Thursday October 12 2017
This is the second London Networking Reunion to take place at The East India Club. Last years' event proved so successful that we felt Paul and Kathy Smith might appreciate a little help with hosting this special gathering so Headmaster, Andrew Gordon-Brown, along with Jane Rainbow, Nancy Kenward and Reverend Aubin de Gruchy went along to lend support.
We were not disappointed, this years' LNR attracted more attendees than last year. Over 70 booked, for what proved to be a very enjoyable gathering. Some came along with guests and others arranged to meet up with their fellow former pupils on the night.
To see all the photos from the evening and read more about the event click here.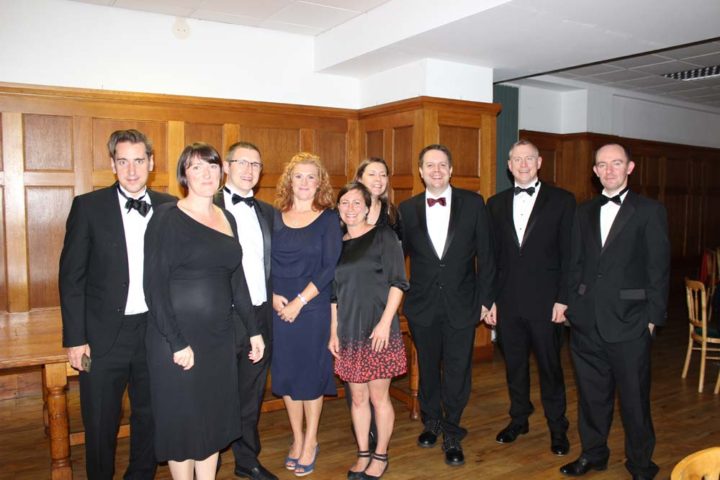 TSFPA Annual Reunion Weekend
Saturday 9 September 2017
The 2017 TSFPA Reunion weekend was a huge success, with a great turn out for both the afternoon sports fixtures and the reunion Dinner in the evening.
The Netball match got underway at 1.15pm with the Former Pupil team coming our triumphant winning 23-21. Whereas it was the School Team who came out on top in the Rugby match which kicked off at 2.30pm winning 20 points to 10. A very well played and fairly matched game was played in both fixtures, and the atmosphere in the 6th form centre afterwards represented this.
Once all the players and spectators had departed it was time to welcome 115 Former Pupils, Staff and Guests to the evening dinner, with welcome drinks in the newly refurbished staff room followed by  a fantastic dinner in the dining hall.
To see the full photo gallery please click here.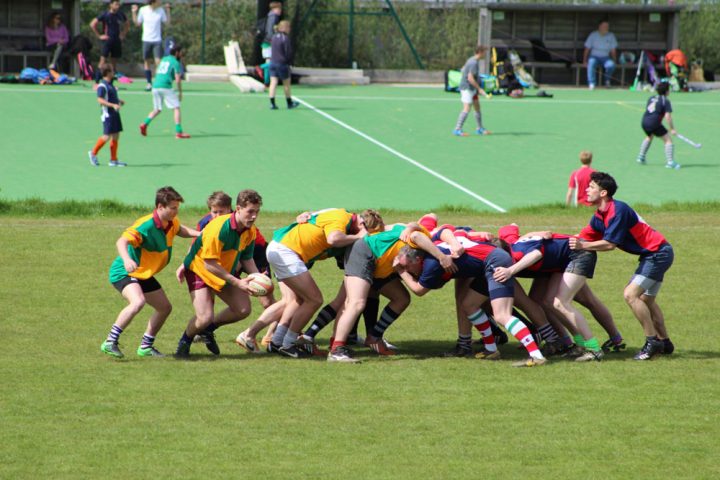 TSFPA Easter Sports Fixtures
Saturday 15 April 2017
We are delighted that The TSFPA Easter Sports Fixtures were able to take place this year as we received an excellent response to our call for players.
This year's matches were tremendous fun, taking place throughout Easter Saturday. The day began with Football in the morning, bringing together 14 former pupils versus the Truro School current team. Hockey and Rugby matches were played in the afternoon, with 27 Hockey players and 24 Rugby players participating. Everyone gathered afterward in the Heath Dining Hall, for a hot pasty, a few drinks and a lot of chat. Thank you to all the players for making the day such a success and to all the supporters who braved the chilly weather.
(Full reports will appear in the May newsletter.)
To view the photos from the Easter Sports Fixtures, please click here.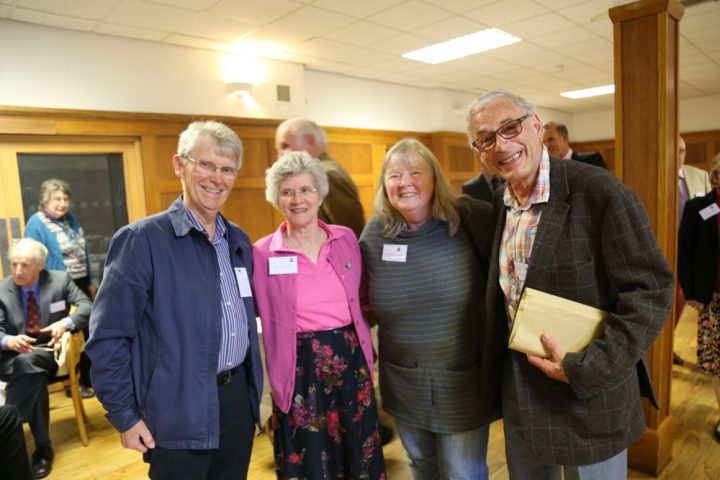 TSFPA 2017 Reunion Afternoon Tea
Friday 7 April 2017
The TSFPA Afternoon Tea Reunion was held in Truro School Dining Hall on Friday 7 April this year and guest included those who attended Truro School prior to 1965.
This year over 80 former pupils gathered together with their guests. It was very pleasing to see so many familiar faces and to be joined by some new ones too. This occasion has proven so popular it is now established as an annual event in our calendar and the date for next year will be: Friday 6 April 2018.
To view the photos from the Afternoon Tea, please click here.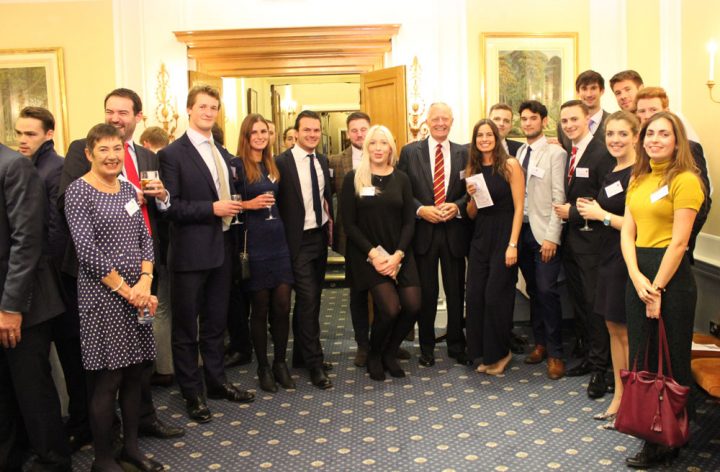 2016 London Networking Reunion
Thursday 20 October 2016
The annual reunion was held at The East India Club, St James's Square, London and was a great success with over 50 former pupils attending.  Paul and Kathy Smith hosted the evening and those who attended were from a range of year groups; class of 61 through to class of 16.
Former Headmaster, Paul Smith, said:
It was a real delight to meet so many former pupils at the recent reunion in London and a great credit to Nicky Berridge that so many responded to her invitation to gather together over drinks and nibbles.

Kathy and I particularly enjoyed meeting so many from our time at Truro School and are so proud to hear what a great success so many are making of their lives. It is a reflection of the exceptional quality of the education provided at Truro School that so many confident, poised and interesting young men and women have embarked on their careers in the city, in so many varied professions such as law, finance, physiotherapy, architecture, music and modelling! However it was even more heartening to hear that the friendships forged in Cornwall are flourishing in the "big city" and providing a bulwark against the modern challenges of employment uncertainties, high rents and university debt.

The East India Club provided a suitable venue for such an august gathering and, as would be expected, prompts me to a quote or two
……
"Friendship improves happiness and abates misery, by doubling our joy, and dividing our grief" Joseph Addison

"If you throw a ball. You hope it will reach a wall and bounce back so you can throw it again. You hope your friends will provide that wall" Pablo Picasso

We are sure that the Truro School Former Pupils Association will continue to provide just such a wall and we look forward to future opportunities to stay in touch and offer an open invitation to any who remember us to visit our new home in Suffolk.
Paul and Kathy Smith
To view photographs from the event, please click here.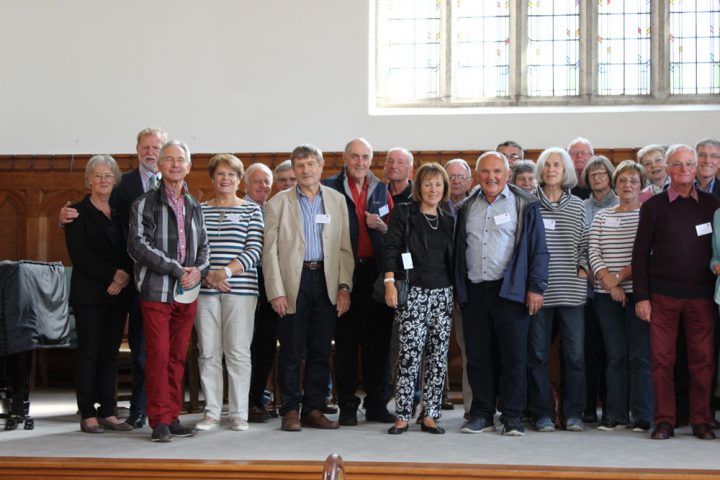 Class of 64 Former Pupils Reunion
Saturday 1 October 2016
On Saturday 1 October the 4th Reunion of the Class of 62- 64 took place at Truro School.  This group of former pupils started Truro School in 1957, some aged 11, some aged 13 and a number were entered into the "accelerated programme" – hence the variation in the "class of" year.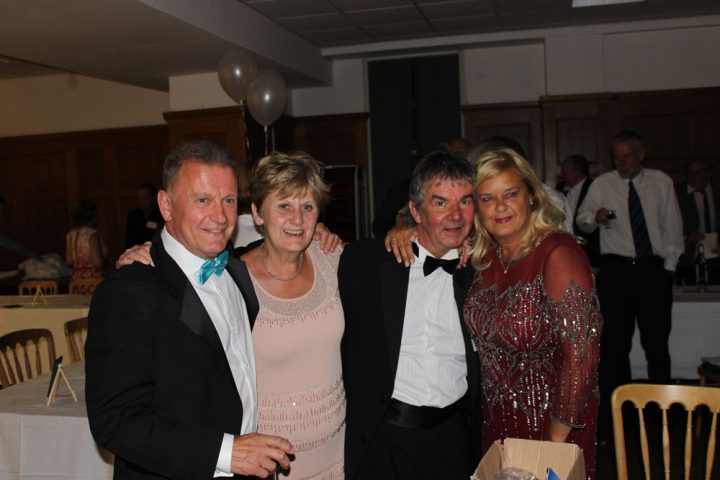 TSFPA Decennial Dinner 2016
Saturday 10 September 2016
The Decennial Reunion Dinner 2016 was enjoyed by 125 former pupils, former staff and their guests, who all sat down to dinner after watching the 1st XV Rugby vs Former Pupils match.
Click here to view the gallery.