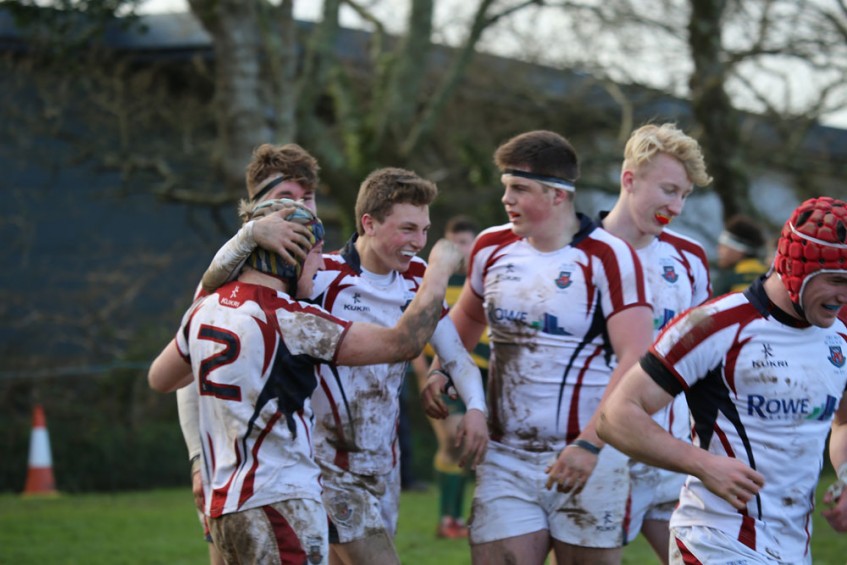 On Monday, the Truro School 1st XV rugby team powered through to the quarter final of the NatWest National Under 18 Schools Cup with a hard fought 15-8 win against St Peter's High School, Gloucester, who are previous winners of the cup and boast a string of premiership and international players who are former pupils of the school.

After repelling early attacks by the visitors, Truro went into a 7-0 lead midway through the first half with a very well taken try in the corner by scrum half Oliver Edmond, converted by fly half Will Hooper, who then increased Truro's lead to 10-0 with a well taken penalty.


After the interval, an error on the restart resulted in a simple penalty for St Peter's. Truro continued to take the game to their opponents and added a further try by impressive hooker Sam Haywood, following a well-rehearsed lineout drive. St Peter's quickly responded with a well-taken try by their right winger following pressure on the Truro line, reducing the deficit to 15-8.
Truro endured some anxious moments in the last minutes of the game as St Peter's mounted a strong late challenge but some resilient defence held the line intact through to the final whistle by referee Kevin Williams.
Graham Whitmore, Director of Sport at Truro School, said:
"I was delighted with the performance, considering the side had not played since early December. We were a little inaccurate at times, but our defence was outstanding and we dominated the lineouts with Peter Watson stealing possession off St Peter's throw ins on numerous occasions throughout the match.

We now look forward to the quarter finals in two weeks time and eagerly await to hear of our next opponents via the live draw on the RFU website this Friday"

A full image gallery from the last 16 fixture is available to view here.