Silas (Year 5)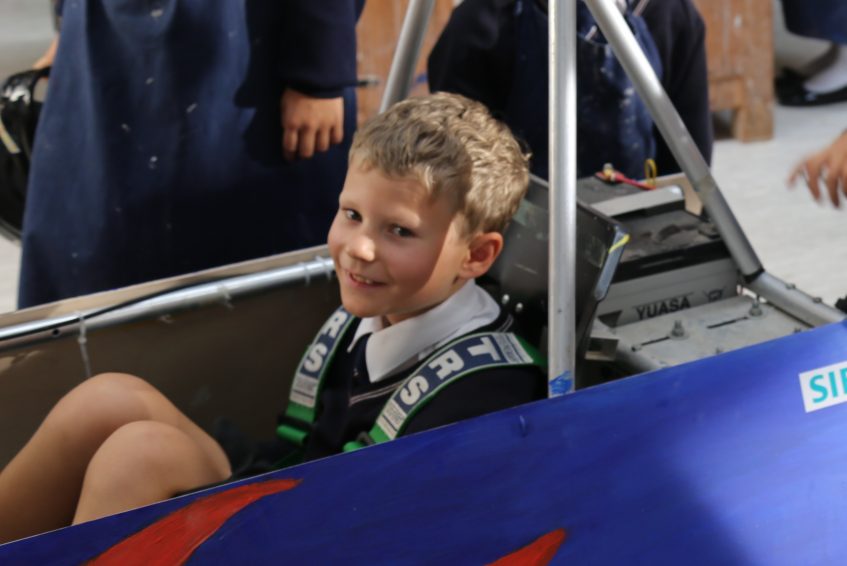 My favourite subjects at School are Maths, English, Science and DT. I enjoy it in Maths when we have a times tables race against the clock and you try to beat your best time.  I really like my English teacher Mr Tolkien, and I enjoy inventing stories to write.  In Science it is fun to do experiments.  This term we are investigating the properties of different materials, today we were looking at the density of different liquids.  In DT this term we are designing a model car, which we will make out of moulded plastic.  Last term I made a steady hand game and a marble maze.
Last week we went on a trip to Bodmin Moor.  We did a lot of walking and visited the Cheesewring which is several huge rocks which are balanced on top of each other and look like they are going to fall down!
I really love going to after school clubs, which I do most afternoons.  Photography club is great fun, we are taking close-ups of plants and then learning to edit and print the photographs.  I also enjoy Chess club, Hockey club and Cross Country club.  Other sports I love are football, and cricket and mixed rounders in the Summer.
I have lots of friends at School, and they cheer me on at Sports Day!